23 Neat Facts about NASCAR
NASCAR is one of the longest-running and best-loved US racing leagues, and as such, millions of fans all over the world make sure to tune into the latest races and rubber burning action from week to week.
Ok – so there may be a few motor racing leagues out there which offer a little more in the way of twists and turns – but NASCAR really does generate buzz all of its own. Whether you're just getting into the sport or are a hardened fan, here's 23 fun facts about NASCAR!
1. What does NASCAR mean?
NASCAR stands for the 'National Association for Stock Car Auto Racing', and was the brainchild of Bill France.
2. It's been around since post-WWII
France came up with the idea of stock car racing with other associates as of December 14th, 1947.
3. Daytona Beach is an important NASCAR location
It is said Daytona Beach is the birthplace of NASCAR since that is where the idea was first talked about and a plan agreed.
The first NASCAR race, too, took place at Daytona Beach.
4. Ford led the way
The first car to win the first race was a Ford, driven by Red Byron.
5. It's been a male-female split since the late '40s
The first female driver in a NASCAR race was Sara Christian, who came 14th on June 14th, 1949.
6. Car styles are all that separate these drivers
Different 'classes' of NASCAR Racing arose so that similar groups could compete fairly against each other – the main difference being the style of car.
7. The baton passed down in the '70s
Bill France Sr retired as Leader of NASCAR, passing the role to his son – Bill France Jr – on January 10th, 1972.
8. A female first in the late '70s!
In February 1977, a driver who qualified as 39th off the grid made their way through the pack to finish 12th. Her name was Janet Guthrie, and she was the first woman to compete in the Daytona 500.
It is said Guthrie was a huge inspiration for other women to enter the world of NASCAR.
9. R&D opened up two decades ago
NASCAR opened its Research and Development Centre in Concord, NC in January 2003.
NASCAR'S Research and Development Centre has contributed to the safety measures people are advised to undertake in order to protect themselves from the Coronavirus.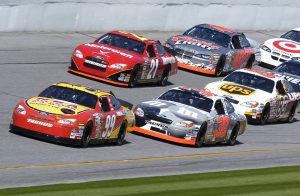 10. It's a massive employer!
NASCAR employs around 1,500 people behind the scenes.
11. They've given a lot back
The NASCAR FOUNDATION was founded in 1986 by Betty Jane France. It is a charitable part of the NASCAR enterprise with the aim of giving assistance to communities, particularly those in areas where races are held.
The NASCAR Foundation also makes a point of donating money to children in need.
12. NASCAR owns over 25% of all tracks it uses
There are 13 race tracks owned by NASCAR in the US, with the organization using over 30 other tracks elsewhere.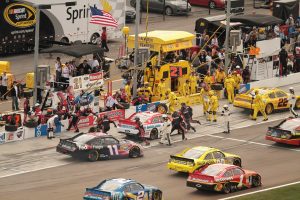 13. NASCAR takes place overseas, too
In addition to the tracks owned and others used by NASCAR for racing in the USA, there have been NASCAR races held overseas – Japan, Australia, Canada, and Mexico have all hosted races for NASCAR in their own territories.
However, it is now only Mexico which hosts overseas races. The cost of transportation for the cars was a major factor in why the overseas operations became unviable.
14. You need a special license to drive.
To drive in a NASCAR race, drivers must have a specific NASCAR driving license.
15. Want to try it yourself?
It is possible to buy yourself a 'NASCAR' driving experience! People who enjoy driving and want to feel what it's like to be on a track can experience pit stops and learn about what's expected of drivers from race to race.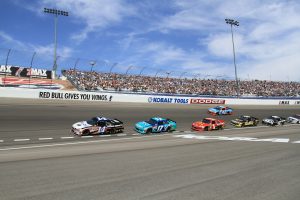 16. What's the main route into NASCAR?
NASCAR drivers come from all manner of from different backgrounds, but young drivers begin competing in go-karts, to learn the craft of racing.
It's from here that go-kart racers will then start their journey towards joining a professional racing league. This may mean that they need to appeal to a sponsor or two to fund their careers, or in some cases, they may even be able to fund themselves!
17. Team makeups may differ
NASCAR teams generally include a driver, a mechanic, and a trainer, and are usually overseen by a sponsor. However, this may differ from team to team.
18. NASCAR builds fortunes
One of the most successful drivers of NASCAR to date, Jimmy Johnson, has earned $17.5 million over his career. NASCAR is a real millionaire-maker!
Johnson won seven consecutive race championships between 2006 and 2010.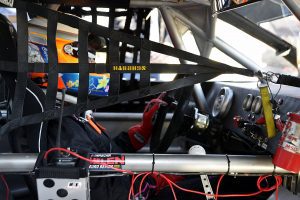 19. There are plenty of record setters
Dale Earnhardt and Richard Petty also hold records for winning several championships during the same period. Both won seven races apiece.
20. Danica Patrick is a trailblazer
The most successful female driver to date in the NASCAR series is undoubtedly Danica Patrick. Hailed as a great role model, Patrick persisted to become the first woman to win pole position for the Daytona 500 in 2013.
Previously, in 2008, Patrick won the Japanese Indy 300. She was the first woman at the time to have ever won an IndyCar race. She's a real trailblazer!
21. The NASCAR Hall of Fame is amazing!
NASCAR has a Hall of Fame and Museum in Charlotte, NC. It houses a simulator for would-be drivers to experience the thrill of driving in the NASCAR leagues. They can even select the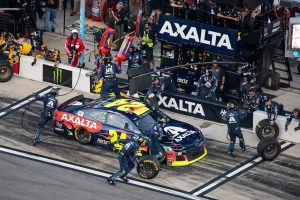 22. Night races are really thrilling
NASCAR holds night races at several tracks. As well as capturing a sometimes different audience, both drivers and observers feel that night races feel a lot different to day racing!
For example, at night, their senses react differently. Night races are recorded for television in the same way as daytime races, though they tend to have fewer long-distance camera shots.
23. NASCAR is constantly evolving
NASCAR is always upgrading its vehicles to help keep things safe, as well as fresh and exciting!
Their latest cars have two major changes which will affect their handling. Firstly, there is to be a change to the size of tires used – an increase from 15 to 18 inches.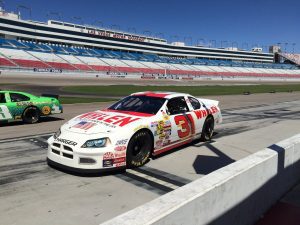 FAQs about NASCAR
Can any car enter NASCAR?
Believe it or not, yes! However, it'll need to fit the Gen-6 template set by NASCAR officials, from which you can develop a vehicle.
Do NASCAR drivers drink during the race?
Yes, NASCAR drivers have hydration available during races, developed into a system by Gatorade.
How do NASCAR drivers go to the toilet?
The same as anyone else before a long journey - they empty their tanks before they set off!
Do you know any fun facts about NASCAR? Share them in the comments below!
This page was last modified on August 1, 2023. Suggest an edit