12 Natural Facts about Normandy
How much do you know about Normandy? This spectacular region of France can be found towards the north of the country – though it's perhaps better known for playing various parts in history. The Normans – from Normandy – invaded England in 1066, for example, and it of course played a key role in the D-Day landings during World War II. Beyond the history and the circumstance, however, there's lots left to learn. Here are some fun facts about Normandy that may just surprise you.
1. It was a landing point for Vikings.
Normandy was, from 700 AD onwards, under threat from the Vikings – in fact, those who descended from Vikings who invaded would eventually call themselves Normans!
2. They adapted to the culture – no the other way around!
Normandy is said to have been founded by a Viking leader known as Chief Rollo. What's really interesting about Rollo and his invaders is that they chose to adopt the local language and customs – French!
3. What's the capital of Normandy?
Normandy is a rare region in that it actually has two main capitals – one is Caen, and the other is Rouen.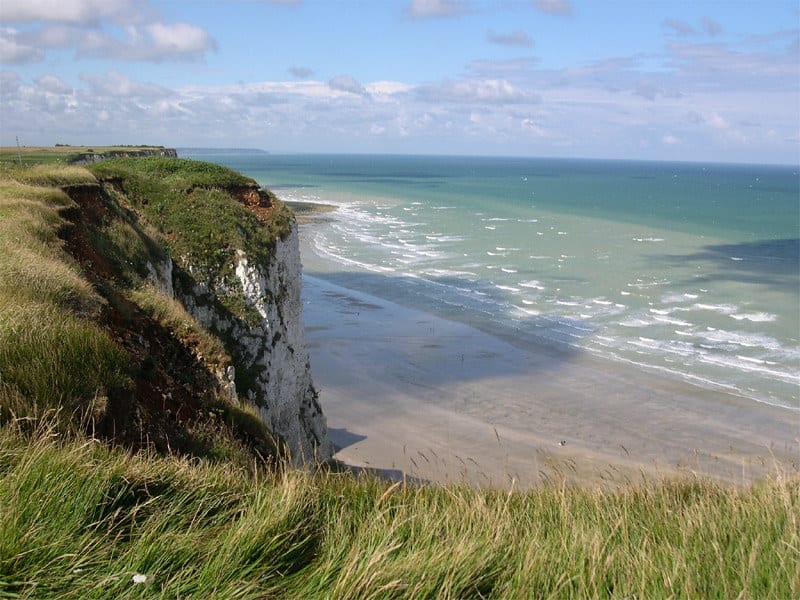 4. Le Havre is a very big deal.
Normandy is home to what's regarded as the biggest shipping port for France on a global scale. It's here where you will find Le Havre. Historically, however, Le Havre wasn't always the first port of call – literally!
5. Millions of people call Normandy home!
Many people live in Normandy – a stunning three and a half million, to be precise! That's roughly 5-6% of everyone living in France right now.
6. Much of Normandy is green and verdant.
Normandy is rich in farmland, though only around a tenth or more of the region is covered by forest.
7. Why not tour the coast?
Normandy's incredible coastline proves to be a big tourist destination – and not just for the historical interest. It's home to some absolutely gorgeous cliffs. However, if you do wish to visit so you can explore the D-Day history, there are said to be around 80 different sites earmarked for visitors.
8. Art fans will likely want to take a look around, too.
Normandy is said to have been a keen player in the growth of French art, specifically the impressionist movement. In fact, did you know that Monet – perhaps one of the best-known and best-loved French painters of all time – was a Normandy local?
9. Don't be too hasty with that bikini!
The climate over in Normandy is a little odd. While it can get a lot of sunshine, dressing up in winter clothing is normally recommended. That's because the wind here can get really rough – you are going to want to retain some warmth.
10. It's a celebration capital.
Normandy is considered a key location in France for a variety of different festivals, galas and celebrations. For example, it once played host to the famous World Equestrian Games!
11. Norman butter is very tasty!
The Normandy region is well-regarded in France – and across the world – as something of a culinary hotspot. Butter from Normandy is a major export, and what's more, some of the country's most talented chefs hail from the region. Or, they at least work here!
12. Be sure to tee off!
If you're looking to take on a golfing vacation in France, you should certainly give Normandy a look. The region is home to an incredible 38 different courses at the time of writing, which makes it one of the biggest golfing destinations in the country.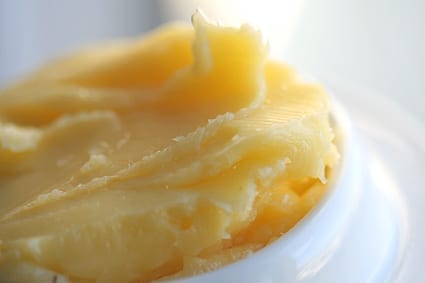 FAQs about Normandy
Was Normandy part of England?
Yes - believe it or not, for a century and a half, Normandy was technically English soil despite being in France. It was as a result of the Norman conquest of 1066, undertaken by William the Conqueror and his men.
Is Normandy safe to visit?
Yes - in fact, many people believe Normandy to be exceptionally safe, perhaps more so than built-up areas of France elsewhere.
Do you know any fun facts about Normandy? Share them in the comments below!
This page was last modified on July 26, 2023. Suggest an edit