11 Divine Facts about North Dakota
North Dakota is known by many for having a rich history, kind people, and for being one of the most beautiful states in the country. You may well have visited for its links to Native American history and its incredible national parkland. But how much more do you know about this particular state? Here are some fun facts about North Dakota worth remembering.
1. It is known as the Peace Garden State.
North Dakota is indeed often referred to as the "Peace Garden State." This is due to the International Peace Garden, found at the border between North Dakota and Canada. It measures a colossal 2,339 acres, with 888 of these falling within North Dakota!
2. Rugby, North Dakota is the heart of the country.
The town of Rugby, North Dakota, is considered the geographical center of North America. However, there is still some debate about this. Just don't debate it too much with people hailing from North Dakota!
3. It is home to Teddy Roosevelt's magnificent National Park.
The Theodore Roosevelt National Park in North Dakota's Badlands was, of course, named after President Theodore Roosevelt. He was known for having a deep appreciation for the area's natural beauty. Prairie dogs, bison, and more than 186 different species of bird live here!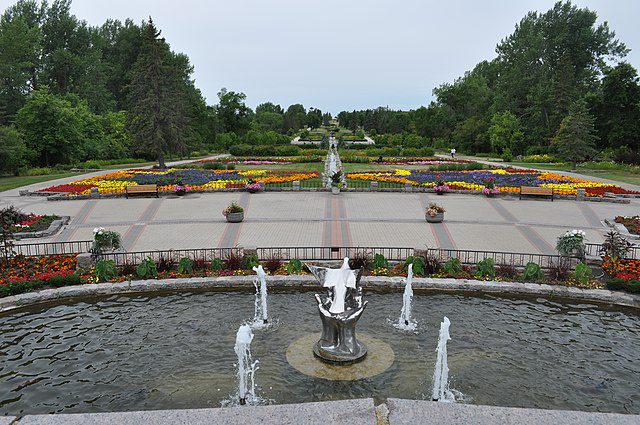 4. There are bison living across the state.
Speaking of bison, you can't go too far in North Dakota without seeing one! It is home to a significant population of American bison, which are also the state's official mammal – there are said to be at least 500,000 living here!
5. Bismarck is the capital of North Dakota.
Bismarck, North Dakota's capital, was named after German chancellor Otto von Bismarck. Just over 74,000 people live here – that's a pretty sparse city compared to New York City, with a population of 8.4 million!
6. North Dakota's biggest city is Fargo.
No, it's not the Fargo from the movie and TV show – that's in Minnesota! Fargo in North Dakota is the biggest city across the state. There are a few more people living here than in Bismarck, with a population of over 126,000. Despite it being the largest city here, Sioux Falls remains even more popular, with 196,000 people calling the city home.
7. It has multiple state symbols.
As do all states in the United States of America, North Dakota has multiple symbols. These include the state bird, the Western Meadowlark, the state flower, the Wild Prairie Rose, and the state tree, the American Elm.
8. Lewis and Clark passed through.
North Dakota is also well-known for playing host to the world-famous expedition of Lewis and Clark. The voyagers traveled through what is now North Dakota in 1804-1805. There are plenty of historical landmarks in the area that mark the event.
9. It has a rich Native American influence.
Several reservations and cultural centers celebrating the traditions of various tribes still live in the area to this day. There are thought to be at least five federally recognized tribes in North Dakota, with another that's partially recognized.
10. It has a highly-acclaimed university.
You may have already heard of the University of North Dakota. The university, located in Grand Forks, is known for its aerospace programs and research initiatives.
11. The Dakota Access Pipeline caused a lot of concern for local tribes.
The Dakota Access Pipeline quickly became very controversial and gained international attention. This was due to protests by Native American groups and environmental activists concerned about its impact on water sources and sacred sites. However, construction was eventually completed, and the pipeline still runs to this day.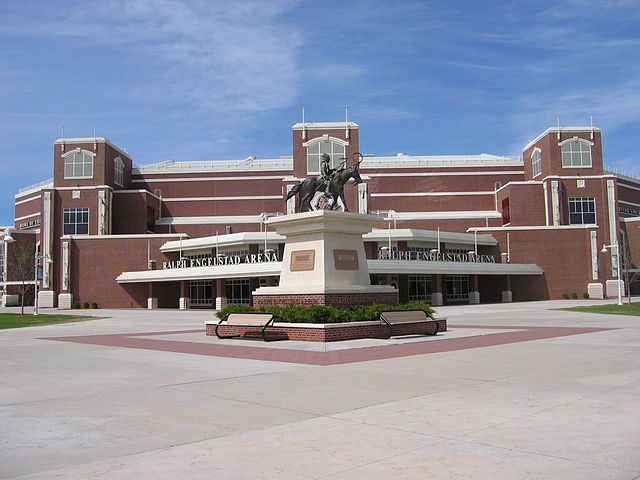 FAQs about North Dakota
What is North Dakota famous for?
North Dakota is famous for many things! These include the Badlands, its history with former President of the United States of America, Theodore Roosevelt, and its wave after wave of wooly bison!
Is North Dakota a good place to live?
Generally speaking, North Dakota is considered to be a good place to live. The state provides affordable living, stunning natural backdrops, and what's thought to be the highest quality of living across the US.
Is North Dakota part of Canada?
No, North Dakota is not part of Canada. However, it does border Canada to the north of the state.
Further reading
https://factcity.com/tag/USA
https://www.ndtourism.com/
https://und.edu/
Do you know any interesting facts about North Dakota? Share them in the comments below!
This page was last modified on September 15, 2023. Suggest an edit