17 Thrilling Facts about Online Personal Trainers
Personal training has become increasingly popular over the years—the U.S.A alone has over 340,000 certified personal trainers. The number is predicted to increase by 1% annually.
As the numbers increase, most personal trainers have taken their expertise online to increase the client base. Online personal trainers have revolutionized the fitness industry from free YouTube workouts to the comprehensive fitness regimen.
As you enjoy the online workouts, have you ever stopped to think about what happens behind the scene? How much do you know about online personal trainers? To give you a sneak peek, here are 17 interesting facts about online personal trainers.
Fitness training can be traced back to 776BC in ancient Greek. Greeks trained for athletic events such as the Olympics to improve their physical fitness in preparation for the competitions.
In the 1900s, Jack LaLanne, famously known as the father of modern fitness, inspired many Americans to exercise through his fitness television show. This was a pioneer online fitness session.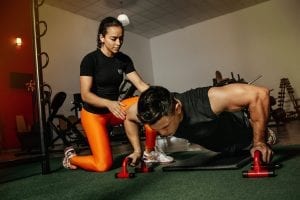 Most online personal trainers fees range from $20 to $200 per month.
On average, an online personal trainer earns $44,105 per year. The amount varies depending on the region, clients, online business model, etcetera.
The number of clients online personal trainers work within a day varies widely, depending on whether they offer personalized support or a purely automated system.
Online personal trainers can work from anywhere in the world.
Almost all online personal trainers started their fitness journey offline. They acquired the experience, network, and recommendations offline and used social proof to start online training.
Online personal trainers use fitness apps that help with scheduling customized workouts.
Like offline trainers, online personal trainers start their sessions by giving clients a questionnaire to understand the client's needs better. The questions cover medical history, schedules, exercise history, training equipment, health goals, etcetera.
Contrary to the common belief that anyone passionate about fitness can start online training, an online personal trainer has a background in human physiology and anatomy, fitness assessment, exercise safety, business fundamentals, and marketing.
Online personal trainers diversify their workouts to fit clients with and without equipment such that clients can continue with their fitness routines anywhere.
The training apps used in online personal training come complete with the training calendar, step-by-step workout guidelines, video demos, instructions, timer, tracker, nutrition guidelines, easy recipes, and a tracking system where you can keep tabs of your weight, progress photos, and measurements.
Online personal trainers can see and track the clients' progress through a fitness app. The messaging systems allow for accountability and consistent communication throughout the training regimen.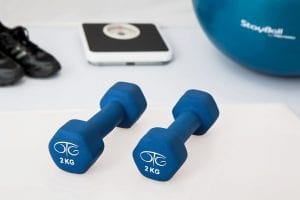 The fitness industry's entry requirement is a high school diploma and certification from a recognized fitness agency. However, most personal trainers have undergraduate degrees and masters in fitness-related courses such as sports science, kinesiology, physical fitness.
Online personal trainers offer nutritional guidance to give clients a holistic approach to health and fitness.
Most online personal trainers specialize in a specific niche, which gives them a clear advantage in the competitive online marketplace.
Do you know any fun or interesting facts about online personal trainers? Share them in the comments section below!
Are you fascinated with exercise and the human body? Check out these fun facts about weight loss
This page was last modified on April 30, 2021. Suggest an edit