18 Eyebrow-Raising Facts about Pablo Escobar
Pablo Emilio Escobar Gaviria – "El Patron" also known as the "King of cocaine" was hated and adored at the same time. According to Forbes magazine, he was one of the 10 richest men in the world. Who knows how that list would look like if he could add all the hidden money? He was earning almost $30 billion a year from his business before he died in 1993.
What was his true identity: a smuggler, a drug dealer, a politician, or a modern "Robin Hood"? Let's go through these revealing facts about Pablo Escobar and find out:
1. Where did Escobar come from?
Escobar was born on the 1st of December, 1949, in the Colombian city of Rionegro, Antioquia.
2. His parents had humble backgrounds.
His father was a farmer while his mother was a schoolteacher.
3. Theft came to Escobar from an early age.
He started stealing tombstones and selling phony diplomas, stealing cars and then he moved into the smuggling business.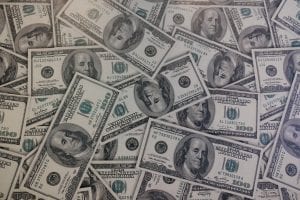 4. He was a kingpin.
Under Escobar's guidance, large amounts of coca paste were purchased in Bolivia and Peru, processed, and transported to America.
5. He raised a young family.
In 1976, Escobar married 15-year-old Maria Victoria Henao. The couple had two children: a son, Juan Pablo, and a daughter, Manuela.
6. Escobar's cartel pulled in unimaginable wealth.
By the mid-1980s the Escobar-founded Medellín Cartel dominated the cocaine trade, with Escobar acquiring immense power and wealth.
His lavish lifestyle included private planes, luxurious homes, and over-the-top parties.
Escobar couldn't spend all that money, and much of it was stored in warehouses and fields.
7. Much of his fortune went to waste.
According to his brother, about 10%, or $2.1 billion was eaten by rats or destroyed.
8. He was a big investor in rubber bands.
Escobar spent around $2,500 per month on rubber bands to hold all his cash.
9. Escobar did a lot of good with his money…
He spent millions on schools, football stadiums, hospitals, and churches.
Helping the poor helped Escobar win the election in the country's Congress in 1982.
10. …but his dealings caught up with him.
The reasons for his wealth couldn't stay hidden, and two years after he was forced to resign.
11. Beyond wealth, he had dreams of running the country.
His greatest desire was to become the President of Colombia.
He used to boast to his wife: "Honey, get ready to be the first lady… the doors of the presidential palace are going to open to us".
12. He was unforgiving.
Being ruthless he handled problems with "Plata o plomo", meaning "silver" (bribes) or "lead" (bullets).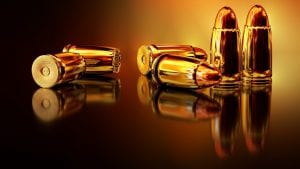 13. Escobar spent millions trying to protect his daughter.
When the Escobar family was in hiding his daughter became ill with hypothermia. Pablo is reported to have burned about 2 million dollar bills to keep her warm.
14. Escobar was the king of cocaine.
At the height of his career, Pablo Escobar was responsible for smuggling 15 tons of cocaine every day in the drug trade.
15. By land, sea and air.
He used different types of planes and even submarines for smuggling.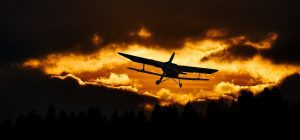 16. Despite his 'Robin Hood' image, Escobar's reign was a bloody one.
Escobar was responsible for the killing of thousands of people, politicians, civil servants, journalists, and ordinary citizens.
He was considered as the mastermind behind the bombing of a Colombian jetliner in 1989 that killed more than 100 people.
17. He had designs on 'saving' Colombia.
He offered to pay Colombia's debt, nearly 10 billion dollars to change the laws of extradition.
18. Escobar only ever feared one thing.
The threats of extradition to the United States were his biggest fear.
FAQs about Pablo Escobar
How many people died at the hands of Pablo Escobar?
It's thought that around 4,000 lives may have been lost as a result of Escobar's various misadventures.
How was Pablo Escobar caught?
Escobar was eventually tracked down to Medellin in December 1993, and he tried to escape justice once again - only to be shot, ending his life.
Is Pablo Escobar the most prolific drug kingpin of all time?
You would think so - but Joaquín Guzmán, or El Chapo, is thought to have garnered more power, and more wealth, as a drug trafficker - putting Escobar in his place.
Do you know any interesting facts about Pablo Escobar?  Share them in the comments below!
This page was last modified on September 10, 2021. Suggest an edit