🗼🇫🇷 17 Fun Facts about Paris
Paris is of course France's capital city. It is said to be the city of love, is brimming with famous historic sights and is home to the very best of French haute-cuisine. If you're considering a trip here, you'll enjoy these 17 fun facts about Paris that you might not have known!
1. London to Paris in no time at all.
The Eurostar from London takes an average of just 2 hours and 25 minutes to reach Paris' Gare du Nord.
2. Here's your compass stats!
Prefer to fly yourself? You'll need the following coordinates: Latitude: 49° 00′ 30.20″ N, Longitude: 2° 32′ 18.39″ E for Paris-Charles De Gaulle. (Airport code CDG).
3. Paris' famous landmark stood the test of time.
The Eiffel Tower was only meant to be a temporary installation, which was intended to stand for just 20 years when it was built for the World Fair in 1889.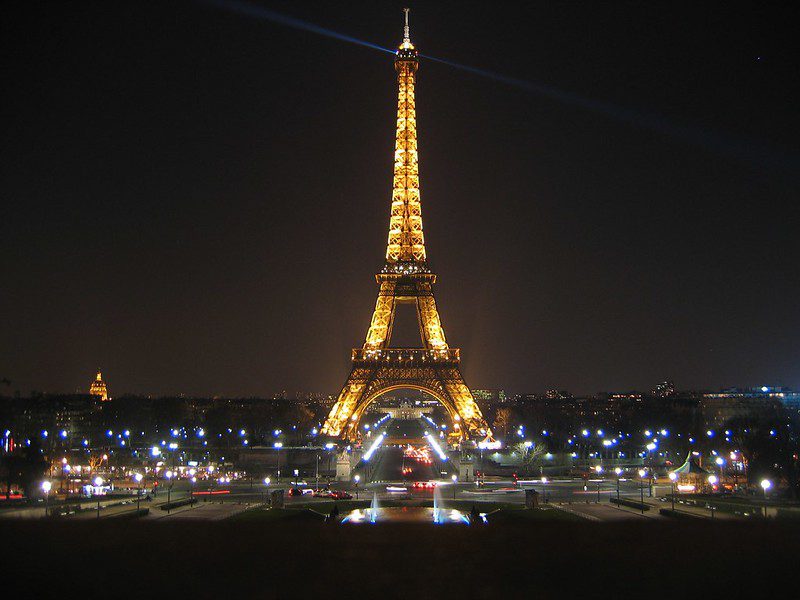 4. Fancy a climb?
It takes 1,665 steps to climb from the bottom to the top of the Eiffel Tower. If you don't care for all the climbing, there are lifts available to whisk you to the top.
5. Millions of people call the capital home.
Paris has a population of 2.2 million that live in the 106 square kilometers that make up the city.
6. Streets upon streets!
There are 6,100 streets in Paris. Rue des Degres is the shortest one and is only 5.75 meters long. It can be found in the 2nd arrondissement.
7. A city divided!
The city is divided into 20 arrondissements, with the first one in the center, and the following ones corkscrewing outwards in a clockwise direction.
8. It's a cyclist's idea of paradise.
Paris has over 500km of bike lanes for cycling around the city.
9. You'll really have to want to drive that taxi…
Becoming a taxi driver in Paris is an expensive venture! You have to pay around €200,000 to obtain a taxi license!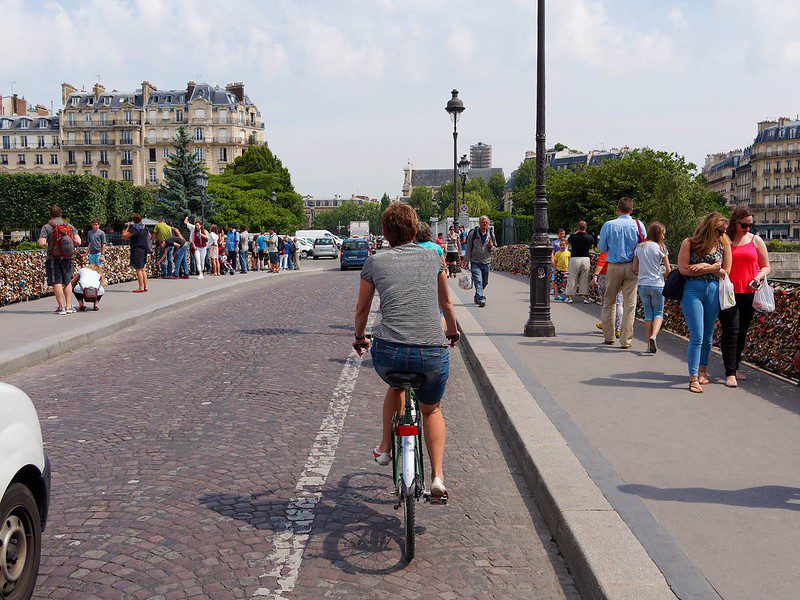 10. It wasn't always called Paris.
Paris was named "Lutetia" in 300 BC under the Roman Empire.
11. The menu's fresher!
Le Procope is the oldest café in Paris and has been operating since 1686.
12. It's fairly family-friendly.
Paris has over 450 parks and gardens dotted around the city, making it a great destination for kids!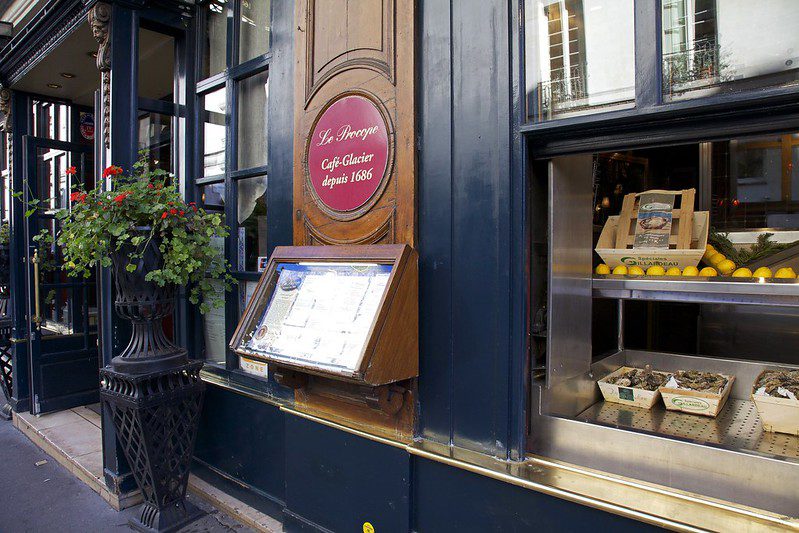 13. Put pedal to the metal!
The most famous cycling event in the world is the Tour de France, which finishes on Paris' historic Champs-Elysee.
14. Art heaven awaits.
The Louvre boasts over 38,000 pieces of art, and is the world's largest art gallery and museum. It's located on the Right Bank of the River Seine, in the very center of Paris.
15. Millions of people lie in rest here.
The Catacombs of Paris is the final resting place for over 6 million people. It's an underground network of tunnels beneath the city, and around 500,000 visitors head down here every year.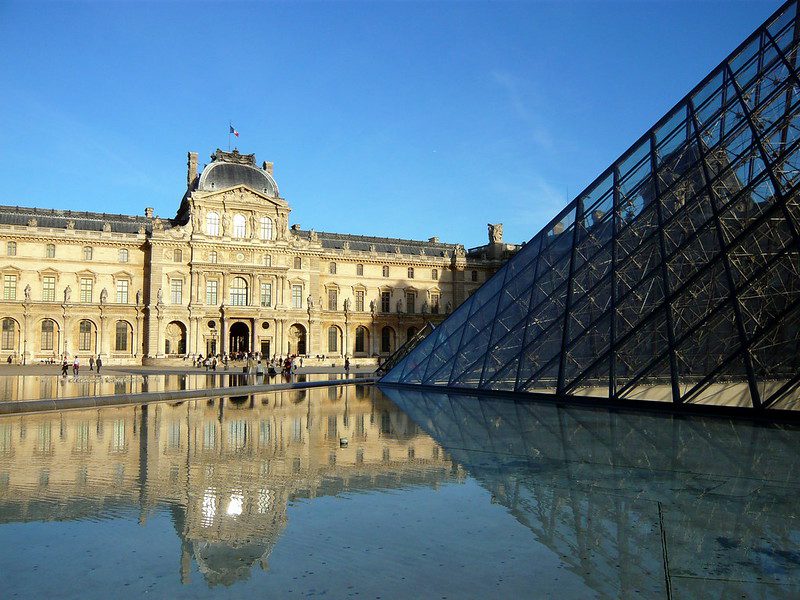 16. There's a bridge here that's more than 400 years old.
The Pont Neuf is the oldest bridge in Paris, having been built in 1604.
17. Foodies rejoice!
It'll come as no surprise that Paris is home to plenty of Michelin Starred Restaurants. Some people even travel to Paris simply to eat in these restaurants!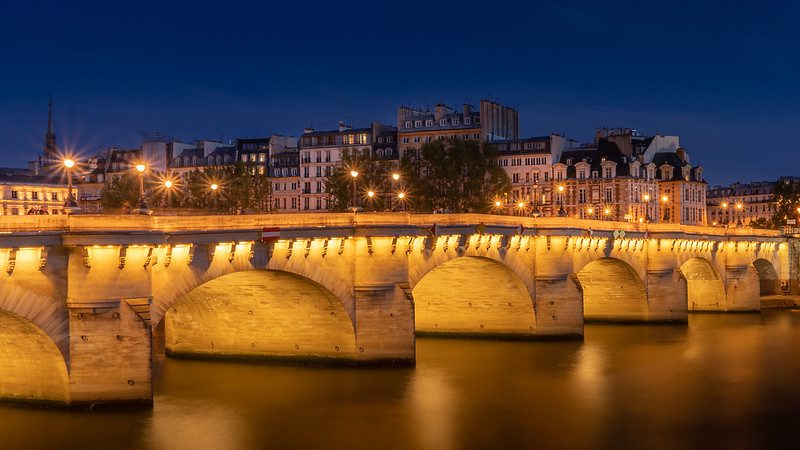 FAQs about Paris
What is Paris most famous for?
Paris is perhaps most famous for its high cuisine, its amazing architecture, its cycling, and its dramatic, romantic appeal.
Is it cheap to visit Paris?
Paris can be expensive to visit compared to other European cities, but there are ways for visitors to make the most of the area cheaply, or even for free!
Is Paris safe to visit?
Paris is rated as a moderately safe city, not unheard of for a capital. It's generally safe providing you keep a close eye on your belongings and those you travel with!
Do you know any fun facts about Paris? Share them in the comments below!
Sources:
This page was last modified on September 4, 2022. Suggest an edit