15 Important Facts about Phone Hacking
Phone hacking is an illegal practice used by criminals to intercept a person's phone and listen in on their calls and voice messages, and even read texts. A lot of personal and valuable information could be gained through this crime, hence why it is important to be fully aware of the practice. Let's take a look at some more facts about phone hacking.
Phone hackers exploit a vulnerable telecommunications protocol, the Signalling System 7n(SS7). By doing this they can intercept text messages and phone calls.
This hack will work for spying on older phones but it is useless against encrypted communications, for example Whatsapp, Apple iMessage and any phone call made over 4G/5G networks.
This SS7 hack can only steal data in transit but cannot be used to access data stored on a smartphone.
A '60 Minutes' feature famously outlined several ways hackers could hijack mobile phones from anywhere in the world to listen in on private conversations, as well as read emails and operate phone cameras to spy on their owners. It spawned a huge debate, and became a big talking point with various political figures stances on the hot topic being brought forward.
The biggest source of malware appearing on a person's phone is caused by high risk apps. This can be a way of making things easier for hackers, especially as outdated devices lack the most common security features.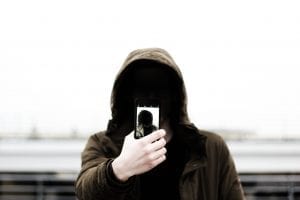 The UK Phone Hacking Scandal
Journalists working for British newspapers were accused of hacking into the phones or celebrities, members of the Royal Family, lawmakers and other figures in the news. The biggest amount of allegations were against the now defunct News of the World, but The Sun and Mirror Group also settled cases.
In November 2005 British tabloid News of the World printed a story about Prince William injuring his knee, prompting royal officials to complain to the police regarding likely voicemail hacking. This would be the start of a massive newspaper hacking scandal.
From 2006 to March 2012 there were 15 journalists and other News International employees arrested in connection with hacking.
There are said to have been 5,795 phones hacked by the News of the World according to Met police estimates.
It was reported that 2,226 times Glenn Mulcaire was asked to hack phones by News of the World journalists.
Here are just some of the names that were successful in their claims against a newspaper for phone hacking and the amount they were awarded in court:
Charlotte Church, singer – £600,000
Family of Milly Dowler, murdered teenager – £2 million
Sadie Frost, ex-wife of Jude Law – £50,000
Gavin Henson, rugby player – £40,000
Simon Hughes, Liberal Democrat MP – £45,000
Jude Law, actor – £130,000
Sienna Miller, actress – £100,000
John Prescott, former Deputy Prime Minister – £40,000

A hacked phone can cause the following to happen:
Noticeable decrease in battery life
A phone's battery life inevitably decreases over time, but a smartphone that has been compromised by malware could start to display a significantly decreased lifespan, this is because the malware may be using up phone resources to scan the device and transmit the information back to an illegal server.
A Change in Performance
It is always wise to note a change in your phone's performance such as frequently freezing in a way it did not previously. The change could be brought on by malware that is overloading the phone's resources or clashing with other applications.
High Data Usage
An unusually high data bill at the end of the month might not be down to more phone calls, text or internet usage. It could be down to a phone being hacked due to malware or spy apps running in the background, which then send information back to an illegal server.
Outgoing Calls or Texts Being Sent by Someone Else
If a phone user starts to see lists of calls or texts to numbers that they don't recall any communication of there is a chance these could be premium-rate numbers that installed malware is forcing the phone to connect with. Hackers then have a way to earn from this forced communication.
Sudden Pop-ups
If a phone owner spots a sudden barrage of pop-ups it may mean their phone has been hacked. What the hacker is likely trying to achieve is to force the viewer to have web links opened on their phone that will earn the hacker money.
Activity on Accounts Not Carried Out by Phone User
If you spot actions being taken on any one of your accounts that were not made yourself. This type of issue should always be followed up immediately, in case of involvement with hackers.
Do you know any interesting facts about phone hacking? Share them here in the comments below!
This page was last modified on April 30, 2021. Suggest an edit