15 Privileged Facts about Prince Philip
Prince Philip, the Duke of Edinburgh, celebrated his 99th birthday in 2020 – and while the much-loved husband to the Queen may have scaled down his public appearances in recent years, he still remains a hugely fascinating character. Perhaps known in years gone by in being 'gaffe prone', the Duke has been a source of wit and humor in a royal saga which has seen all kinds of drama over the past four decades.
But how much do you really know about the Duke? Here are a few interesting facts about Prince Philip which might surprise you.
Philip was born in Corfu, Greece, and was actually in line to the Greek throne at the time. However, the family was exiled during his childhood, following accusations his father – a general – faced of treason. Philip would head to Britain to live with relatives, while his father went to Monaco, and his mother to Switzerland.
Prince Philip has many different titles. Among them, he is Colonel of the Grenadier Guards. These Guards help with the Trooping of the Color. He has also served as Chancellor at several universities, such as Salford, Edinburgh, Wales, and Cambridge.
The Duke of Edinburgh is multilingual – he is Greek by nationality, has lived in Britain much his life, and can speak French fluently.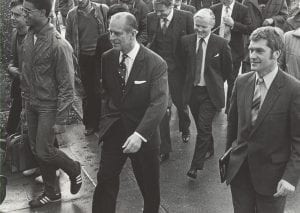 Prince Philip is responsible for awarding a staggering array of different prizes. In fact, it's down to him to award as many as 75 different medals and honors.
The Duke was responsible for helping to design HM Yacht Britannia – which was used by royals to tour the Commonwealth as well as UK territories offshore.
Prince Philip famously fought during World War II, acting as a Navy midshipman, aiding the Allied Expeditionary Force transfer from Australia across to Egypt.
While the Duke is well-known for his public wit and outspokenness, behind the scenes, he is thought to be incredibly shy. Several members of the family claim that he is privately reserved, often putting on something of a brave face!
The Duke has always been a hard worker, and even in his 90s, until recently, has continued to attend as many engagements as possible. In fact, in 2016, it was noted that only four other royals in the UK had more engagements than Prince Philip – not a bad ranking, given that he was 96 years old at the time!
Prince Philip used to smoke regularly – however, as an additional wedding gift to the Queen, he stopped his habit the morning they got married. It's also thought he only had 12p to his name that day!
Philip is thought to have given his son, Prince Charles, a stern ultimatum when it came to tying the knot with Diana Spencer. He supposedly informed his son that, after Charles' supposed dithering, he should either propose to his girlfriend, or end the relationship. We all know what happened next – though sadly, it wasn't to last.
Jumping ahead several years – following Diana's tragic death – it was Philip, again, who convinced Princes William and Harry to follow her coffin's procession at her funeral. "If you don't walk, I think you'll regret it later – if I walk, will you walk with me?" he advised – as the Duke walked with Diana's two young sons in a heart-wrenching moment.
The Duke is also famously creative, especially when it comes to jewellery. He repurposed his mother's tiara to create the Queen's engagement ring and wedding bracelet.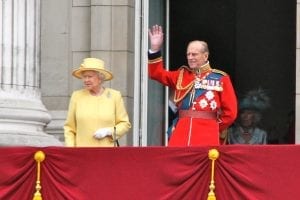 There is no other royal consort in history to have reigned as long as Prince Philip – which isn't a shock, given how long Queen Elizabeth has held the throne!
The Duke is thought to be something of a culinary whiz and is known to have taken over dinner plans with his own concoctions every once in a while. However, he doesn't touch anything too fancy when it comes to alcohol – a good old beer is enough!
The Duke has his own 'official color' which tends to appear wherever he goes – it's called Edinburgh Green, and you'll find it on everything from touring cars to the clothes that staff wear when they are in his attendance.
Do you have any interesting or fun facts about Prince Phillip that we've missed?  Share them here in the comments section below!
This page was last modified on November 25, 2021. Suggest an edit