10 Perfect Facts about Prince Philip
Known for being married to Queen Elizabeth II, father and grandfather to the current British royals, and for having a cheeky sense of humor, this prince definitely left his mark on the world. Sadly passing away during the global pandemic, Prince Philip was an icon of the British Royal Family – but how much knowledge do you have on the man? Here are some fun facts about Prince Philip!
1. Where did Prince Philip come from?
Despite the fact that he was a prominent member of the British Royal Family, Prince Philip was actually Greek in heritage! He was born on June 10th, 1921, in Corfu, Greece. He only became a British citizen in 1947.
2. Philip soon came to England.
In 1922, Prince Philip's father, Prince Andrew of Greece and Denmark, was exiled from Greece due to accusations of treason. Prince Andrew, therefore, left for England to stay with family relatives. His father went on to reside in Monaco, and his mother went to live in Switzerland. A real diaspora!
3. A man of many titles!
While most of us know him primarily by the name Prince Philip, he actually had quite a few titles! He was born Philip, Prince of Greece and Denmark. He then became Prince Philip, Duke of Edinburgh, Earl of Merioneth, and Baron Greenwich. He was also known as Philip Mountbatten.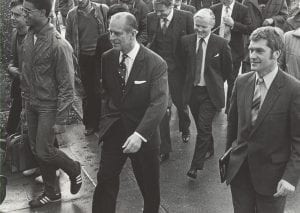 4. What languages could Prince Philip speak?
Prince Philip was known for being multilingual! He spoke English, French, and German fluently – helpful as an international statesman!
5. Philip was a serviceman, too.
Prince Philip fought during World War II. He was a Navy midshipman – and helped to aid in the Allied Expeditionary Force transfer from Australia to Egypt.
6. Now that's a wedding gift!
As a wedding gift to Queen Elizabeth II, Prince Philip stopped smoking forever. He stopped on the morning of their wedding day – and never picked it up again. What an example to follow!
7. The longest-reigning royal consort – and that's a fact.
Prince Philip was the longest-reigning British royal consort ever! He was consort to the Queen for over 69 years! He remained so until the day of his death.
8. Prince Philip's official livery color was…
Believe it or not, Prince Philip actually had an official color! His official livery color was Edinburgh green, and it made its way everywhere with him.
9. Prince Philip's hobbies were diverse.
Prince Philip was known for having many hobbies! For example, he played polo competitively until he was in his 50s and even participated in carriage racing!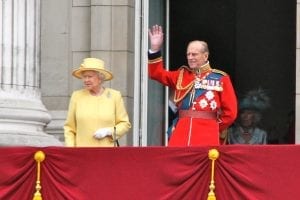 10. Philip passed away short of a century old.
Prince Philip died on 9 April 2021. He died at the age of 99, of old age. He died at Windsor Castle, sadly, only two months before his 100th birthday.
FAQs about Prince Philip
Why was Prince Philip not a king?
When it comes to British law regarding the monarchy, the law is pretty simple! It's about blood, not marriage. By marrying Queen Elizabeth II, Prince Philip solidified his stature as a royal family member. However, he could not be named King, as he would have outranked the Queen if he had!
Were Queen Elizabeth and Prince Philip related?
Believe it or not, Queen Elizabeth II and Prince Philip did, in fact, share a great-great-grandmother. Queen Victoria was the great-great-grandmother to both Queen Elizabeth II and Prince Philip, making them third cousins.
When was Prince Philip's funeral?
Prince Philip's funeral took place on April 17th, 2021. Sadly, this was during the COVID-19 pandemic lockdowns, which meant that the public could not attend the ceremony, and, in keeping with the regulations, the Queen elected to sit alone at the ceremony. He was officially buried on September 19th, 2022, over a year later.
Further reading
https://factcity.com/tag/the-royal-family/
https://www.npg.org.uk/collections/search/person/mp03535/prince-philip-duke-of-edinburgh
https://www.royal.uk/early-life-and-education
Do you know any fun facts about Prince Philip?  Share them in the comments below!
This page was last modified on January 10, 2023. Suggest an edit