♔ 30 Valiant Facts about Queen Victoria
Queen Victoria is one of Britain's most famous historical figures. She ruled the United Kingdom of Great Britain and Ireland for more than 60 years, and in 1876 she adopted the title of Empress of India. She was the last of the house of Hanover and gave her name to an era, the "Victorian era".
While Queen Victoria was on the throne the British monarchy took on its modern ceremonial character. Still, there were many ups and downs in her life, as a daughter and a monarch, as a wife and a mother! Here are some interesting facts about Queen Victoria that will take you through her reign…
Kensington Palace, the current London abode of William and Kate, the Duke and Duchess of Cambridge, was Queen Victoria's birthplace.
Born on the 24th of May, 1819, Victoria spent much of her childhood at Kensington, raised by her widowed mother and several royal courtiers, her father had died when she was eight months old.
Victoria's mother used a strict code of discipline, later known as the "Kensington System". It involved a strict timetable of lessons to improve Victoria's morality and intellect.
Queen Victoria was originally named Alexandrina Victoria, after her godfather, Tsar Alexander I, but always preferred to go by her second name, or the nickname Drina.
At birth, Victoria was fifth in line to the throne, but the deaths of various princes and a lack of male heirs resulted in the young woman capturing the crown.
Victoria became Queen of England in June 1837, when she was just 18 years old. Her coronation took place at Westminster Abbey a year later, where everyone cheered "Long live the Queen!"
In the lead up to her 17th birthday party, then-Princess Victoria met her first cousin, Prince Albert of Saxe-Coburg and Gotha.
Victoria wore a large white wedding dress and had a tiered wedding cake. This started a new tradition among brides who in the past had worn their Sunday best to the ceremony.
Several years later, a women's publication stated that white was the "most fitting hue" for brides, and a tradition was born.
Shortly after her accession to the throne, Queen Victoria moved into Buckingham Palace, which was previously owned by her late uncle King William IV.
In 1845, Canadian officials declared Victoria's birthday, May 24, a national holiday.
Victoria and Albert's first child, Princess Victoria, was born nine months after their wedding. A year later, she had a baby brother for company, and within 17 years, the royal household boasted nine children: four boys and five girls.
After 21 years of marriage, Queen Victoria became a widow.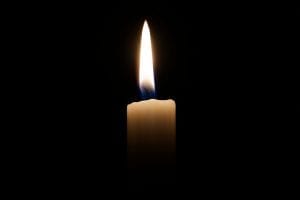 In 1861, her beloved Prince Albert died from typhoid. Consumed with grief, Victoria would spend her next 40 years of life wearing only black clothing, and would rarely be seen in public.
On the 29th of March, 1867, Queen Victoria granted Royal Assent to the British North America Act paving the way for Canada's unification as a country. The Act would come into effect on the 1st of July, 1867, now known around the world as Canada's birthday.
Queen Victoria's name is connected with more places in Canada than anyone else's. Schools, parks, counties, roads, everywhere you look in this country, you'll find variations of her name or royal title.
The Victoria and Albert Museum in London, the states of Queensland and Victoria in Australia, Victoria Peak in Hong Kong, Victoria Falls in Zambia and Zimbabwe and Lake Victoria in Kenya all owe their names to the monarch.
Queen Victoria helped prevent a Franco-German war in 1875 and led the British Empire to global supremacy. On the home front, she championed acts that made it possible for more people to vote, as well as legislation that increased wages for the working class.
In 1880, Victoria gave U.S. president, Rutherford Hayes a unique gift, a desk crafted from the timbers of a retired British ship, the H.M.S. Resolute.
Queen Victoria was the longest-reigning British monarch until September 2015. The current monarch, Queen Elizabeth II, holds the title now.
She survived eight assassination attempts.
Queen Victoria was fluent in English, German, French, Latin, and Italian. She also learned a little Hindustani and Urdu in order to chat with her Indian servants at Windsor Castle.
Painting, drawing, and writing were among the many artistic passions that Victoria pursued throughout her lifetime.
Queen Victoria carried a gene mutation for haemophilia, a rare disorder in which blood doesn't clot as it normally should, leading sufferers to bleed excessively from even the smallest of cuts.
Queen Victoria's coronet is one of Britain's most impressive crown jewels. The stunning tiara boasts countless diamonds and no fewer than 11 sapphires.
In 1970, a British physician named Thomas Stowell wrote an article speculating that Queen Victoria's grandson, Prince Albert Victor, was in fact Jack the Ripper. Many historians have since discounted the physician's theories, citing a lack of convincing evidence.
The "Victorian era" may sound like ancient history, but Queen Victoria lived into the twentieth century, dying at the age of 81 in 1901. She was the first British monarch to travel on a train, use electric lights and a telephone.
After a long and eventful life, Queen Victoria died in January 1901, aged 81. She was buried beside her husband Albert at Frogmore Mausoleum near Windsor.
Do you have any interesting facts about Queen Victoria?  Share them in the comments below!
Further reading
https://factcity.com/tag/the-royal-family/
This page was last modified on February 6, 2023. Suggest an edit