17 Revealing Facts about Reunion
Want to learn some interesting facts about the smaller countries of the world? Take a look at these interesting and magical facts about Reunion Island.
1.    Reunion Island is technically part of France!
Reunion Island is a small French overseas territory in the Indian Ocean.
2.    Reunion has lots of island neighbors.
The nearest neighboring countries are Seychelles to the north, Mauritius to the north east and Madagascar to the west.
3.    Want to find Reunion yourself?
For a wonderful experience of mountain climbing and snorkelling alongside dolphins, head for the coordinates of Reunion which are 21.1144° S, 55.5325°
4.    It's easy to call Reunion.
Want to call your friends in Reunion?  You'll need to use the international dialling code of +262.
5.    Reunion's landscape is really varied!
The terrain here is a delightful mix of coastal lowlands, with inland mountains and it even features an active volcano!
6.    Reunion is fairly small.
The total land area of Reunion is a cosy 969.9 square miles (2,512 square kilometers). Reunion's population was 859,959 in 2020.
7.    What's the capital city of Reunion?
The capital is Saint-Denis, which covers an area of 4.8 square miles (12.4 square kilometers) and has a population of 146,985 (2015).
8.    You'll live a long and happy life in Reunion.
The average life span here is an impressive 76.4 years.
9.    Reunion Island has a very active volcano!
Piton de la Fournaise is an active volcano on the eastern side of La Reunion; it has erupted on more than 100 occasions since 1640!
10. Reunion is hot, but rainy.
The climate of Reunion is tropical, although the precipitation levels vary wildly throughout the island. Despite its small stature, the eastern side of the island can experience 6 times more rain than the western side! Incredible!
11. It's great for animal-spotting.
Animal lovers will feel right at home in Reunion, especially those who favour creatures of the sea. Perfect for scuba diving, off the coral-rich shores it is possible to watch parrot fish, sea turtles, dolphins and even humpback whales.
12. Reunion was once British territory.
Did you know, Reunion was part of the British Empire from 1810 to 1815?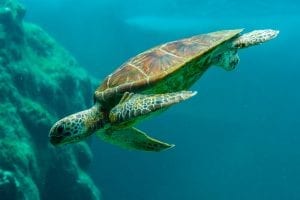 13. Reunion citizens speak a handful of languages.
The official language of Reunion is French, although Reunion Creole is a widely spoken native language.
14. Is Reunion part of Europe?
Despite being located next to Africa in the Indian Ocean, Reunion is a 'Special Member State' of the European Union, due to being a French overseas territory! As part of the EU, Euro is the official currency here.
15. Reunion's culture is a unique blend.
Reunion culture is a varied mix of other cultures, influenced by Africa, Europe, China and India. The local food and drink showcases a similar influence from each individual culture.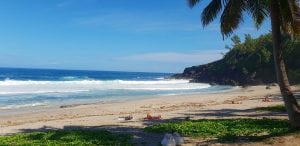 16. The island has tasty agriculture.
Reunion grows sugar, vanilla, fruits and vegetables, catches fish and produces rum. Delicious!
17. Reunion's trade is varied, too.
Its industry consists of tourism, sugar, rum, handicrafts and flower oil extraction. Reunion exports sugar, rum, vanilla and seafood.
FAQs about Reunion
What is Reunion best known for?
La Reunion is probably most famous for its volcanic mountains, rainforest, beautiful waterfalls and tropical beaches.
How big is the island of Reunion?
What is the currency of Reunion?
What language is spoken in Reunion?
How far is Reunion from Mauritius?
Distance from Mauritius to Reunion is 226 kilometers. The distance as the crow flies from Mauritius to Reunion is 140 miles or 225 kilometers. Flying in a commercial jet from Mauritius to Reunion usually takes about 30 minutes.
Do you know any fun facts about Reunion Island?  Share them in the comments below!
This page was last modified on July 26, 2023. Suggest an edit