30 Super Facts about Salt Lake City
Salt Lake City is perhaps the most famous locale in Utah, US, and that's for a variety of different reasons! For one, it has huge religious significance, as it is said to be a pivotal location in the Mormon faith.
It's also been an Olympic Games host and is one of very few regions in the US where you can sunbathe in the morning and ski in the evening. The climate here is truly bizarre!
Salt Lake City also remains one of the friendliest cities in the US, remarkably open to multiculturalism and very rarely offering up homes for sale – people are generally pretty happy to live here!
In this fact file, we'll take a look at the city in detail, and will let you know what you can expect, should you wish to travel here in the near future! Let's dive in and take a look at these fun facts about Salt Lake City…
1. Where exactly is Salt Lake City?
Salt Lake City is the capital of the state of Utah in the USA.
2. The capital has religious roots.
Salt Lake City was founded by a church leader, Brigham Young.
3. Be wary just in case!
There is conflicting information regarding safety in the city. Some feel that it is one of the safest to live and work in across the USA. However, other figures suggest theft and property crime are rife.
4. The school system here is reportedly thriving.
It's thought that public schools in the city have higher success rates than national averages!
5. Salt Lake citizens rely on public transit.
Public transport use is said to be 7% higher than the national average here. What's more, fuel costs tend to be higher than the national average, too.
6. It's fairly affordable to live in Salt Lake.
Housing costs are lower than the national average here by up to 8%, and utility costs are up to 22% lower, too!
7. Again, the religious connections run deep.
The global headquarters of the Church of Jesus Christ of Latter Day Saints, or LDS, is based in Salt Lake City.
8. Mormon settlers helped to design the city.
The streets of the city were organized into a formal grid pattern by early Mormon settlers. They are numbered in a logical fashion and are generally easy for newcomers to navigate.
9. There's math in the design.
The Temple Square is the main focal point from which the grid numbers lead outwards and increase in value. The larger the number, the further away you are from Temple Square. For example, 9th and 9th is, funnily enough, nine blocks from the Square.
10. 9th and 9th is extremely popular.
The 9th and 9th area is popular for its local businesses, shopping, and restaurant scene. There's an annual celebration of local produce here, too, where you'll find plenty of crafts and exhibits.
11. The sculptures in the city are amazing.
There are nine sculptures adoring 9th and 9th. These are based on the Greek Muses – for example, there are statues representing anatomy and music.
12. There is a bird sanctuary here that's a record-setter.
The largest and oldest free-standing aviary in the US is in Liberty Park, Salt Lake City. The Tracy Aviary is based in the city's central area and is very popular with tourists.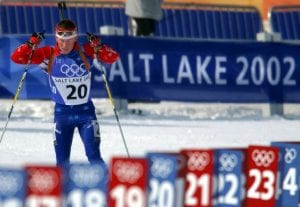 13. Liberty Park is gargantuan.
Liberty Park is truly huge. It covers 80 acres, and has a swimming pool, pond, tennis courts and play facilities for kids.
14. Central City goes unscathed.
The 10 acres covering Central City are relatively untouched. This is because they are seen as historically important.
15. However, historic importance is rife.
The Avenues, too, is a historically important area of Salt Lake City. It is here where the first cathedral in Utah was built. Known as the Cathedral of Madeleine, its construction was ordered by the first bishop in the city.
16. The city powered up long before many others.
Historic records show that Salt Lake City was the fifth city in the world to benefit from centralized electricity!
17. Seriously – they got on the grid quickly!
The Salt Lake City Power Heat and Light Company was established all the way back in 1880!
18. The city is well known for its trolley cars.
Trolley Square in the city is so-named thanks to the fact that it's a hub for trolley car transportation, again reliant on the central electricity.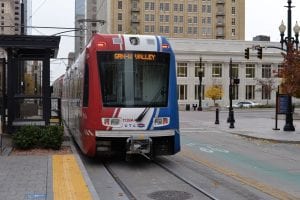 19. The big Capitol is over 100 years old.
The Capitol Building is large, impressive, and strikingly white. It's easily recognizable by locals and was built from 1912 to 1916.
20. There's a lot of local granite in the architecture.
Both the Capitol Building and the Temple of Worship in the Square are made from granite mined at Little Cottonwood Canyon.
21. Utah's veterans and fallen soldiers are greatly honored here.
Memory Grove Park proves hugely popular with walkers and joggers. It's also seen as a place of reverence and respect, as it's dedicated to the war veterans of Utah State.
22. Salt Lake wasn't always so affordable.
Downtown Salt Lake City was once one of the most expensive areas in the city in which to live. This was largely thanks to the mountain views beyond.
23. People don't seem to want to leave!
Interestingly, prices in the area seem to have leveled out. However, it's actually rare that you will see properties go up for sale Downtown, indicating that people are generally happy to stay there.
24. Up to this mountain of a challenge?
Salt Lake City even has its own Mount Olympus. This peak is 9,000 feet tall and is easy to spot from the city! Only the bravest ever try to climb it!
25. SLC hosts Utah's first jail.
The City's Sugar House district is famous for a variety of reasons. However, it is probably most famous for being the original site of the first prison ever built in Utah State!
26. Sugar House has an important name.
Sugar House's name actually stems from the local sugar beet factory which was based in the area. It was mayor's wife Margaret McMeans Smoot who first came up with the name!
27. It's tricky to protect the weather in Salt Lake.
The weather in Salt Lake City is notoriously changeable! Summers are hot and winters are cold, frequently with snow attached. Autumn in the area is popular with outdoors lovers as the local trees take on and shed some amazing colors! They really have to be seen to be believed.
28. You can even ski in the summer here.
Some ski resorts in the city have reportedly stayed open until July some years! It's truly bizarre to be able to ski in one place and soak up the sun only a few minutes away.
29. The city is largely Mormon.
The large majority of residents in Utah, and Salt Lake City, have some form of connection with the Mormon faith. However, the capital is one of the most open-minded cities in the US, welcoming people of various creeds and faiths to take up residence.
30. It's big with people aged 25 – 40.
In fact, surveys continue to suggest that Salt Lake City is one of the most popular areas for millennials to live in across the US.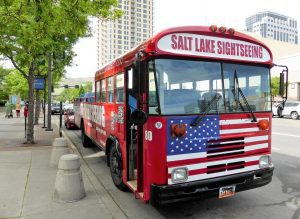 FAQs about Salt Lake City
Is Salt Lake City safe for tourists?
It's generally stated that Salt Lake is safe for tourists, however, there have been varying reports regarding violent crime over the past decade.
Will I need a car in Salt Lake City?
Despite the trolley cars and mass public transit, you'll likely need to hire a car if you want to head up towards the ski slopes and mountains.
Is it legal to drink alcohol in Salt Lake City?
Yes, providing you are 21 years of age or older - general nationwide rules apply here.
Do you know any fun facts about Salt Lake City? Share here in the comments below!
This page was last modified on August 2, 2023. Suggest an edit