36 Surprising Facts about Somerset
England is well known for its beautiful and peaceful countryside.  Somerset is one of the larger English counties with exquisite beaches, landscapes, woodlands and lakes. Even if you've been lucky enough to explore this wonderful county, Somerset has many gems yet to be discovered.
You can discover its wildflower meadows and beach waterfalls alongside the well-known sights, such as Glastonbury, Cheddar Gorge, Wells Cathedral, and Exmoor, each with secrets of their own. So, if you haven't visited and explored Somerset yet, do so, at your earliest convenience! Here's a list of 36 interesting facts about Somerset that won't disappoint you!
The Second Legion Augusta upon the authority of the future king Vespasian invaded Somerset from the southeast in AD47. The county continued to be a part of the Roman Empire until around AD409.
Somerset is an administrative, geographic, and historic county of south-western England.
It is bounded to the northwest by the Bristol Channel, to the north by Gloucestershire, to the east by Wiltshire, to the southeast by Dorset, and to the southwest by Devon.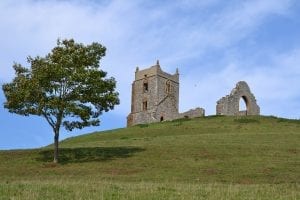 The county town (seat) is Taunton located in west-central Somerset.
The first town in the country to be permanently lit by electric street lighting in 1881 was Taunton.
Somerset has an area of 4,171 km2 and a population of about 508,000.
It's England's seventh-biggest county by area and 22nd by population.
The word Somerset is derived from an old English word meaning "people living at or dependent on Somerton".
Somerset County has more than 400 villages.
Somerset has, believe it or not, 36 English Heritage sites and 19 National Trust sites.
Somerset is known for its rich literary legacy. Arthur Evelyn St. John Waugh an English writer of novels and biographies spent his last years in the village of Combe Florey, while the ashes of T S Eliot are in East Coker. Much of Jane Austen's work is set in Bath. Henry Fielding was born near Walton. Launching the Romantic age William Wordsworth and Samuel Taylor Coleridge lived for a while in Nether Stowey, Alfoxden, and Porlock.
According to legend, Joseph of Arimethea, the man who assumed responsibility for the funeral of Jesus, came to Britain and requested the first British church to be built by the Glastonbury Tor, 30 years after Jesus's death.
There's a belief that Glastonbury Tor is King Arthur's Avalon. A legend says that this is where Joseph of Arimathea brought the Holy Grail. Today, it's distinguished for its major intersection of Ley lines.
The Sweet Track is considered to be one of the oldest engineered roads discovered anywhere in the world. Its construction has been dated between 3807 and 3806BC.
Somerset County Cricket Club has made significant contributions to English cricket.
The longest preserved steam railway in the country is the West Somerset Railway.
Born at Odcombe in 1577, Thomas Coryate a travel writer went on to present the parasol and the table fork to England.
Shepton Mallet is the oldest prison in the country. The prison was built in 1610 and closed in 2013.
The last ever battle fought at a pre-arranged time and place was the Battle of Sedgemoor at Westonzoyland near Bridgwater in 1685.
Cheddar Man, the oldest complete skeleton found in this country was found at Cheddar Gorge.
How about the largest gorge in Britain! Cheddar Gorge is the largest one at around 500 feet!
The purebred Exmoor pony, the oldest British pony has lived on Exmoor moorland since the earliest times.
Skittles originates from Somerset and many pubs in the county still have a skittle alley.
Ten-pin bowling was developed from Somerset skittles and is played outside on a lawn.
After hearing about Andrew Crosse's electricity experiments at Fyne Court Mary Shelley wrote Frankenstein.
The South West Coast Path, England's longest foot path, starts at Minehead, rounds Lands End, Cornwall and finishes in Studland, Dorset.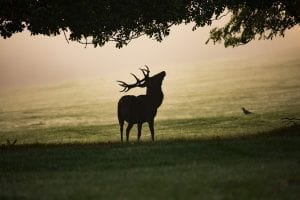 The largest land animal in England is the red deer and there are about 3,000 of them on Exmoor, where they have lived since ancient times.
From a series of Bronze Age barrows on Exmoor, Dunkery Beacon is the highest point in the county (at 1,705ft).
What is Somerset's favourite summertime drink? Cider, there are over 400 different types of cider apple grown in Somerset alone!
Somerset has the oldest working bridge in Britain. The Tarr Steps near Winsford is thought to date all the way back to 1000 BC!
This fact is for all the music festivals' fans! The largest performing arts festival Glastonbury actually started in 1970, by dairy farmer Micheal Eavis from Somerset. So when you think of Glastonbury's performers, bright lights, loud music, live acts, and mud remember once it was a farm!
77% of Somerset's population declare themselves as Christians.
John Cleese, the star of Monty Python, was born in Weston Super-Mare in October 1939. His father's original name was Reginald Cheese, referring to the village of Cheddar located over 10 miles from Weston Super-Mare.
Artist Serena de la Hey designed the Willow Man, a willow sculpture woven on to a steel frame known as the "Angel of the South". The sculpture was built to celebrate the roles of willow in the landscape of the Somerset Levels and Moors.
In 2001 the structure was burnt down and then rebuilt later that year along with a 130-foot circular trench around the sculpture for protection against any further attacks.
More than 20,000 people in Somerset consider tourism as the sole source of their income.
Do you have any interesting or fun facts about Somerset that we've missed? Share them here in the comments section below!
This page was last modified on December 17, 2020. Suggest an edit