23 Super Fun Facts about Spring Break
Spring Break is a crazy period in the US calendar where college students break free from studies for a couple of weeks to let loose. Originally starting as a swimming event back in the 1930s, it has since evolved into a celebration that has a number of shocking statistics attached to it. While it is always good to break free and let your hair down, Spring Break has become associated with debauchery and drug or alcohol abuse in recent years.
However, the two-week period remains extremely lucrative, with an extraordinary amount of money being spent by US students in their home country alone. Spring Break may be a lot of fun for millions of students – but it's just as important to stay safe, particularly as some of the stats we've pulled together are actually pretty shocking. Let's take a look these fun facts about Spring Break!
1. Spring Break used to be a school tradition.
Spring Break is traditionally a period between term times when schools and universities take holidays.
It was a term originally coined for the US school calendar, but it's since been adopted elsewhere across the world.
2. Spring Break is a massive money-spinner.
Spring Break is said to generate more than $1 billion a year for the US economy.
3. Spring Breaks have been a part of the culture since the 60s.
The tradition of taking Spring Breaks started in the US in the 1930s. However, by 1960, the concept was established in school calendars. Usually two weeks' holiday are offered.
4. Emergency services, stand by.
In some countries, police departments and hospitals make advance preparations to cover the inevitable heavier demand for attention during Spring Break.
5. Spring Break can be a nuisance.
In Panama City, where 500,000 students and pupils are known to travel for Spring Break, around 60% were confronted by police for misdemeanours or 'guidance'.
In many places, the figures for alcohol abuse, drunk and disorderly arrests, drug abuse and minor accidents rise in line with Spring Breaks and other university/school holidays.
6. Panama City took firm steps.
Panama City decided to ban alcohol from its beaches during March following a series of alcohol-induced problems. The rule was put in place in 2015.
7. Spring Break is an alcoholic rite of passage.
Spring Break is often seen as a rite of passage for many teenagers, though it can stereotypically lead to anti-social behavior. It's thought that men on Spring Break will drink around 18 alcoholic beverages a day, while women will drink around 10.
8. Spring Break is older than you think!
Historically, the Romans and Greeks held celebratory gatherings in Spring. They drank to 'new beginnings', and the Gods Dionysus and Bacchus.
The festivities could last for several days. Some historians note that these were really the first Spring Breaks.
9. There's an area rebuilt for Spring Breakers.
Cancun is literally built for Spring Break – it was devastated by storms and was rebuilt to encourage Spring Break visitors after the late 80s. As such, it's now one of the most-favoured Spring Break locations for US teens.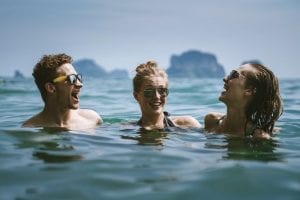 10. Traditions began in the 30s.
In the 1930s, Fort Lauderdale in the US became the favoured destination for Spring Breakers keen on swimming. Those from Colgate College began what was to become a regular feature on the calendar, as they were joined by students from other cities as part of the holiday ritual.
11. They were popularised through film.
In 1960, MGM released a film based on the book 'Where The Boys Are' about Spring Break activities. The author was a Michigan University Professor, Glen Swarthout.
The book and subsequent film were so successful and gave such good publicity to Fort Lauderdale that it fast became the heart of Spring Break across the US.
12. Spring Break travel? A 50/50 split.
In 2015, the Chicago Tribune stated that over 50% of the student population planned to travel widely to visit holiday destinations during Spring Break. Notably, Miami, Cancun and San Juan had been listed as favoured destinations.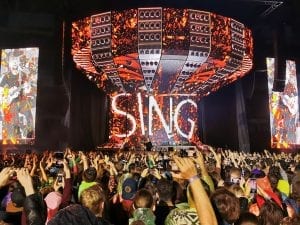 13. Spring Breakers sometimes don't play fair.
South Padre has reported huge swathes of Spring Break arrests over the years. It's thought to average around 25 per day during the visitation period.
14. Spring Break bestows local nicknames.
Fort Lauderdale has earned itself the rather dubious nickname of 'Fort Liquordale' amongst Spring Breakers.
15. There are alternatives to Spring Break.
In 2006, a new program started in the US to promote an alternative to partying during Spring Break. The Nationwide scheme, 'United Way', involved students choosing to work in local neighborhoods and providing positive aid to communities.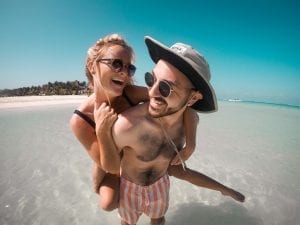 16. Spring Break causes fatalities.
Spring Break can be dangerous – small numbers of people fall from hotel balconies to their deaths as a result of misadventure.
17. Spring Break extends beyond the US.
Problems during Spring Break don't just occur in the US. It's thought that more than 2,500 US tourists, on their travels, are arrested outside America.
18. Spring Break is a tourism powerhouse.
Spring Break fast became a major tourism industry driver. For example, the College Tours and Student Tours company started offering inclusive packages to help students explore popular locations during the period.
Cancun's popularity as a Spring Break destination is said to have arisen largely thanks to the drinking age being below 21. This would – naturally – mean many students across the US could legally partake in alcohol!
19. Millions take part in Spring Break.
It's thought that around 2.1 million students took part in Spring Break events in 2010, and this has likely only grown since then.
However, as a result of the COVID-19 pandemic in 2020, Spring Break was effectively curtailed to help stem the spread of the virus. This is said to have had a huge knock-on effect for many tourism businesses.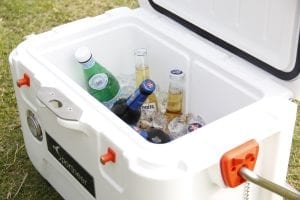 20. Many are 'against' Spring Break.
The American Medical Association has warned the US about the potential dangers of Spring Break escapades. Specifically, they stated 'Spring Break is no longer an innocent respite from the rigours of college academics – it's potentially life-threatening."
21. Booze is a problem.
Around half of male students interviewed in one poll stated they drunk alcohol until they were either sick or passed out. The figure is slightly less for women at 40%
22. Safety is an issue on Spring Break.
Around 50% of sexual encounters during Spring Break reportedly go unprotected.
It's thought around 60% of students on Spring Break will suffer an injury of some kind, self-inflicted or otherwise.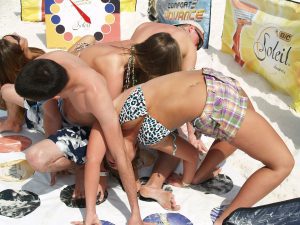 23. Is Spring Break reflective of normal student behavior?
Outside of Spring Break, it's recorded that 80% of students in the US will engage in sexual activity once or less per year, and most college students only consume around six alcoholic beverages a week.
FAQs about Spring Break
How old are spring breakers, on average?
Spring Break tends to be aimed at college freshmen and older - 18 years and up - though people still attend parties well into their mid 30s and even older!
When does Spring Break fall?
That all depends on your college - answering 'spring' would be too easy, so make sure to check with your fraternity or sorority.
Do you know any fun facts about Spring Break? Share them in the comments below!
This page was last modified on August 3, 2023. Suggest an edit