13 Special Facts about Suffolk
Have you ever explored Suffolk before? England is home to some of the most fascinating historical counties and scenic displays, and Suffolk is just one of the best regions to explore on foot and by car. However, whether or not you've been to the region before, there are plenty of facts and titbits that are likely to surprise you.
Here's 13 interesting facts about Suffolk to help prepare you for any future visits! It's known as the 'Curious County' to some, and for that reason, there are always plenty of facts to pull up from the region. Let's take a closer look around.
Suffolk is proud to offer its own unique, exclusive breed of horse! The horse in question is known as the Suffolk Punch, and it's thought to have been trotting around the landscape since the early 16th Century. They are truly magnificent creatures!
Winkle picking might not sound like a high-octane pursuit, but it all depends on how quickly you do it! You'll be hard pushed to world record-breaker Dean Gould, from Felixstowe. He can pick a stonking 50 winkle shells in less than 23 seconds. He also holds a record for eating 113 sweetcorn pieces in three minutes!
Suffolk is likely to be home to many sweet-toothed citizens' favourite treats. For example, you'll find Stowmarket to be the centre for – well – another centre! Specifically, the centre of your Maltesers. Yes, contrary to popular belief, Malta has absolutely nothing to do with it!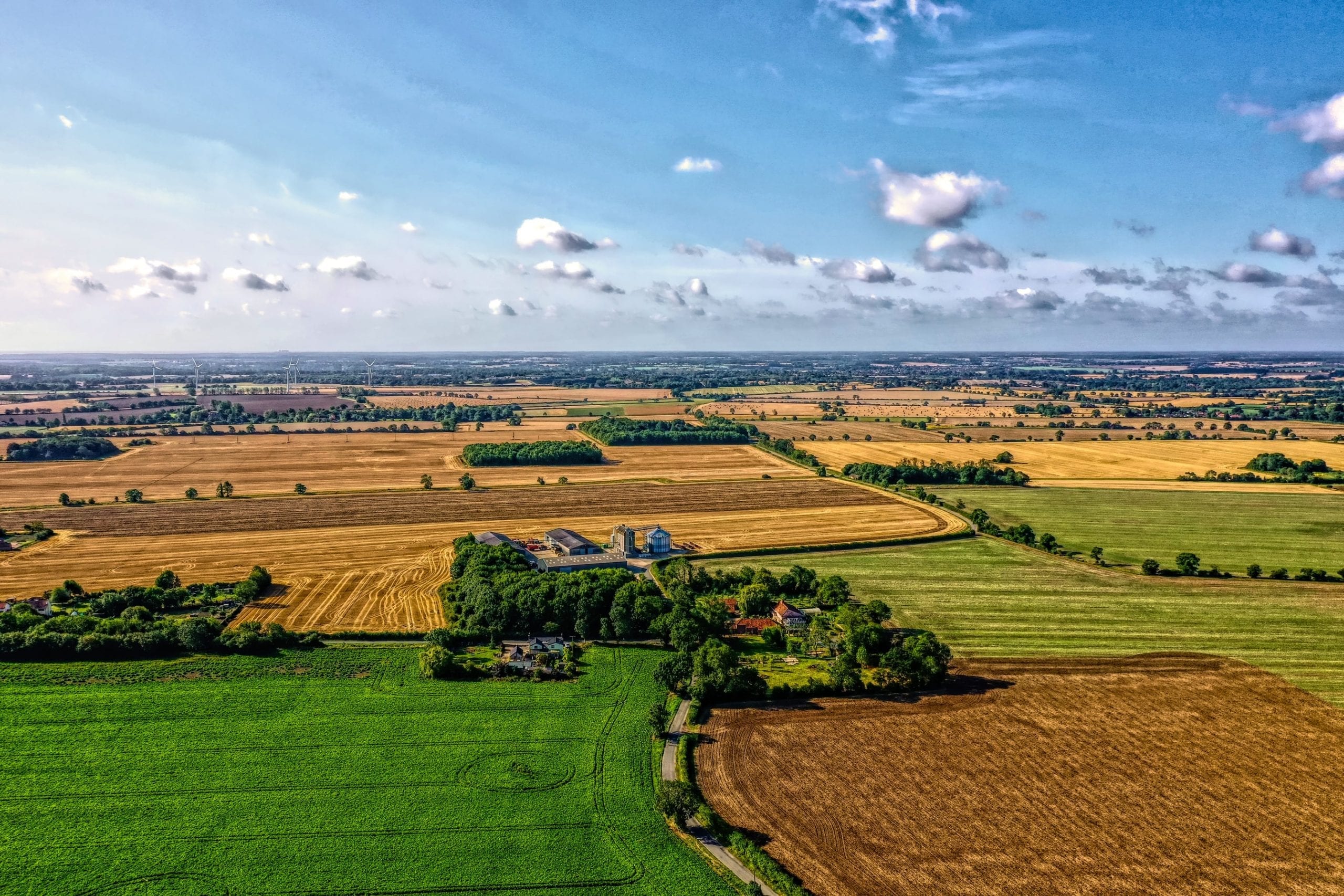 Suffolk is also the birthplace, of sorts, of the modern lawnmower. It is, at least, the region where mowers started rolling out to the masses. Specifically, it was Ransomes who began producing mowers in the 19th Century, following Edwin Beard Budding's initial patent.
Suffolk is also said to be the inspiration for where much of the non-magic action in the Harry Potter stories takes place. Specifically, JK Rowling based Potter's 'muggle' dwellings in Lavenham. In a bizarre twist of fate, Lord Voldemort himself – actor Ralph Fiennes – was born in the region, too.
There are many more famous faces you'll know who were born in the area. Specifically, the comic and presenter Griff Rhys Jones, TV chef extraordinaire Delia Smith, and international pop sensation Ed Sheeran all hail from Suffolk.
'1984' author George Orwell also hailed from the region, and it's where he got his pen-name from, too. He was born Eric Arthur Blair, but named himself after the River Orwell close to his hometown in Southwold. Where the 'George' came from is anyone's guess!
Suffolk is home to the most Easterly point in the UK. Specifically, it's Lowestoft which holds this honor, and in recent years it's become a massive tourist hotspot.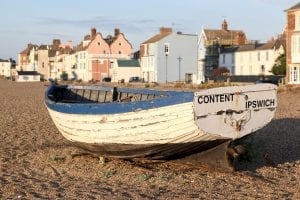 Suffolk provides much of the UK's silk. It's thanks to Sudbury that the area is able to produce a colossal amount of Chinese silk on an annual basis. It's likely the area will produce over 100 tons of silk across the nation. That's all from only four mills working, too!
Suffolk's links to classic paintings are well-known, too. The area was home to the artists Thomas Gainsborough and John Constable. Of course, while both were known for very different styles of painting, it is their landscape work which continues to endure to this day – and you have the wonderful natural sights across Suffolk to thank for those!
Suffolk is also well-known for its gorgeous coastline but be careful where you tread – as much of it is thought to be haunted! It's here where you'll find the Black Shuck roaming around – a spectral dog.
If you're a fan of horse racing, then you may already know that Suffolk is a bit of a record-breaker in terms of straight turf. That's because Newmarket's Rowley Mile is the longest straight turf of its kind, stretching for longer than one and a quarter miles. That's plenty of ground to cover – and plenty to catch up on.
Do you have any interesting or fun facts about Suffolk that we've missed?  Share them here in the comments section below!
This page was last modified on November 25, 2021. Suggest an edit