32 Opulent Facts about Super Yachts
Super Yachts are extraordinary. They are visually impressive and always bring in a sense of quality and great luxury. Each of the largest, most expensive, over-the-top yachts in the world are custom-built creations that represent the highpoint of creativity, craftsmanship, lavishness, and yes…billionaire bragging rights.
But the question is what makes a Super Yacht a Super Yacht? To satisfy your curiosity, we've prepared these interesting facts about Super Yachts for your enjoyment!
As you probably guessed by the name, Super Yachts are, well, super in size. While there is no strict rule on the size of a Super Yacht, it is generally understood that they are at least 78 feet long and can go up to 200 feet.
The world's largest Super Yacht is known as the Azzam – in terms of guest capacity.
Launched in 2013, the Azzam is 590 feet long, cost an estimated $600 million to build, and was constructed over the course of four years.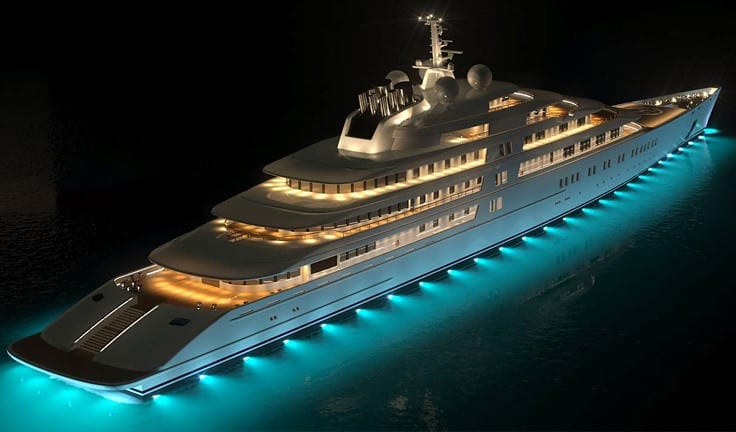 It was built by Lürssen Yachts, with the exterior designed by Nauta Yachts and the interior designed by French designer Christophe Leoni.
The Azzam belongs to Sheikh Khalifa bin Zayed Al-Nahyan, President of the United Arab Emirates.
The fastest Super Yacht in the world goes to the World is not Enough – 70 knots (80mph).
There are a few hundred Super Yachts in the world and around 1/3 or more of them are owned by people in the Middle East and it's no surprise!
Super Yachts are the biggest, flashiest boats you can buy, and they come loaded with "toys."
Some come with a swimming pool, IMAX theatre, jet skis, speedboat, helicopter, or personal submarine.
The Onda 321L luxury service boat features two hand-stitched leather couches that are large enough for ten guests, air conditioning, a high-end entertainment system, an espresso machine, and a champagne cooler. That's in addition to the large teak swim and boarding platform.
The Vida is a 180-foot-long boat with a master stateroom, five guest staterooms, a full gymnasium, and quarters for 13 crewmembers. It cost a whopping $50 million!
Can Super Yachts actually be environmentally friendly? Yes. According to an article published by CNN, a Super Yacht dubbed "Black Pearl" was able to cross the Atlantic without using any fuel. While its main propulsion system is a diesel-electric hybrid, this boat has three giant sails that can be set in a matter of minutes at the push of a button. Once the boat is sailing, electricity is generated by its spinning propellers. This electrical energy is stored in batteries and used to power other on-board features.
Black Pearl also has an advanced waste heat recovery system, and its manufacturer is planning to develop solar sails in the future.
Super Yacht owners spend $3 billion a year on hidden costs.
For one thing, at full throttle, they can consume over 1,000 liters of fuel an hour. And, refueling can cost you around £395,000 (or about $439,000) each time!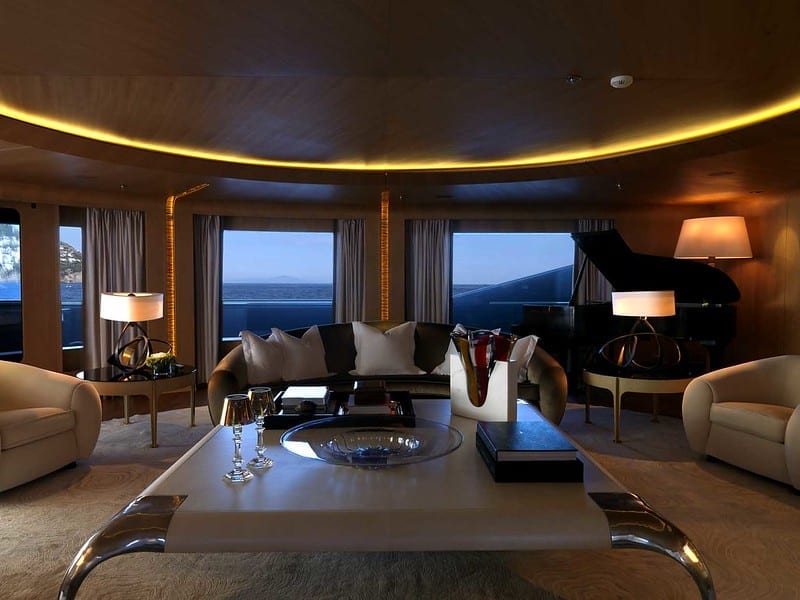 Once you factor in the money spent on dockage, maintenance fees, and crew salaries, Super Yacht owners typically pay 10 % of their boat's value every year in upkeep!
The older the boat, the higher the operating costs.
Super Yachts rarely go up in value over the years. In fact, they're more likely to depreciate.
Unlike commercial ships, Super Yachts have no scrap value because they don't have a lot of steel in their hulls. The steel in commercial ships can be sold for scrap and recycled.
Believe it or not, billionaires have admitted to using Super Yachts to store hundreds of millions of dollars' worth of art. The paintings can end up damaged — but perhaps not in the way you're thinking.
One painting in a billionaire's collection was damaged when his children threw cereal at it. It was further damaged after the crew, who thought it was just some painting and had no clue it was worth millions, wiped the cereal off.
On another Super Yacht, a multimillion-dollar painting was damaged by a champagne cork. And, on yet another Super Yacht, a £75,000 lamp was accidentally broken when crew members began having a pillow fight.
Most Super Yacht owners are not celebrities.
It costs on average of $1 Million per meter to build a Super Yacht.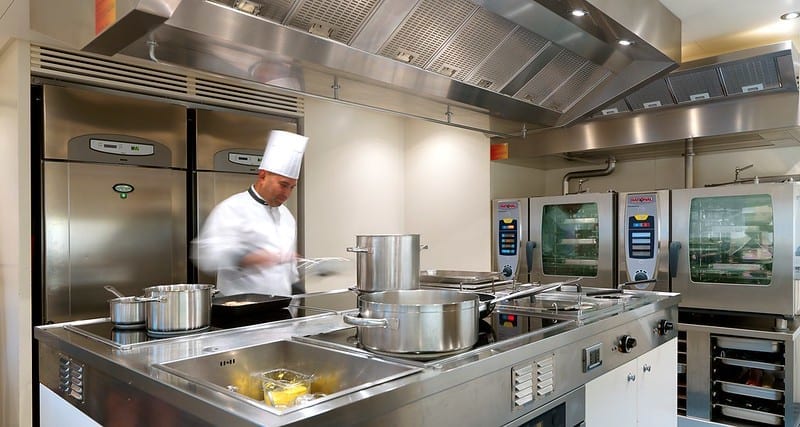 Super Yachts have at least 5-10 people as crew. It depends on the build and the length of the vessel, but in order to make a Super Yacht work, their owners need to pay a hefty amount for a fully operational crew.
The largest number of Super Yacht crew goes to Al Salamah – with 136 on-board at any given time.
When you're on a Super Yacht you can expect five-star service from specially trained Super Yacht interior crew.
Some of them are Equipped with Weapons. The Super Yacht Radiant, which was originally built for a Russian oligarch Boris Berezovsky, is equipped with, "sonic guns that would burst the eardrums of attackers, along with water cannons that could sink an approaching boat from 100 yards away".
The Super Yacht Al Said has a concert hall with room for a 50-strong orchestra. It was launched in 2007 and is still one of the most luxurious yachts in the world.
Roman Abramovich's Super Yacht features four diesel engines, two helicopter pads, a miniature submarine, a missile defense system, an armor-plated master suite, and bulletproof windows.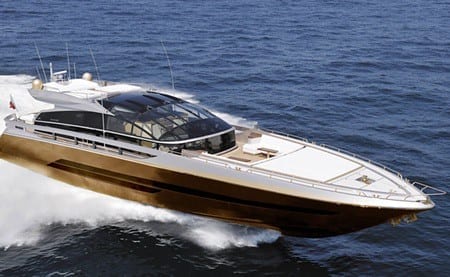 The Stuart Hughes-designed History Supreme cost £3.2bn! The entire base of the yacht is coated in a layer of gold, as are the dining room, deck, rails, staircases and anchor.
The co-founder of Microsoft has his own Super Yacht with 2 submarines and it's those 2 submarines that managed to find the WWII wreckage. It's believed the wreckage belongs to a WWII era Japanese battleship sunk during the war, around 1944.
Do you have any interesting or fun facts about Super Yachts that we've missed? Share them here in the comments section below!
This page was last modified on December 17, 2020. Suggest an edit