10 Alluring Facts about The Algarve
We have all dreamed of holidays in paradise, and for some, that number one dream destination is the Algarve! The area boasts stunning scenery, incredible food, and plenty of sunshine. So, really, who wouldn't want to go? If you need any convincing whatsoever, here are some fun facts about The Algarve you'll want to keep in clear view.
1. Where is the Algarve?
The Algarve is a region situated in Portugal. In fact, it is the country's southernmost region, known for its spectacular views and beaches!
2. It's home for some very lucky people.
As of 2019, there were more than 438,000 people living in the Algarve. And as you can imagine, the people of the Algarve speak Portuguese as their main language. So, if you are ever lucky enough to visit, it's best to brush up on your Portuguese before going!
3. Let's go to the beach!
The Algarve is particularly well known for its beaches – you only have to look at photos and footage online to see for yourself! In fact, beach-goers from all over come every year to experience the stunning coastline! And, since there are about 200 km (124 miles) of coastline, there's plenty to see and do!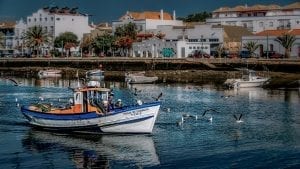 4. It's blue (in the best possible way)!
At least 87 of the gorgeous, sandy beaches in the Algarve are Blue Flagged, which means they're recognized for their cleanliness and protection. There's plenty of wonderful sandy stretches to pick from.
5. The whole Algarve is pure sunshine on a cloudy day.
There's never truly a "wrong" time of year to visit the Algarve! It is one of the sunniest spots on the planet – however, most people prefer to visit between June and August, when the sun's shining at its brightest. Remember to bring your sunscreen, though, as temperatures can reach about 86 Fahrenheit.
6. Table for one, please.
If you're a foodie and would like to treat yourself to a gourmet meal after a long day in the sun, then why not head to one of the Algarve's Michelin-star restaurants? After all, there are eight in the region!
7. One for the history books!
Believe it or not, the Algarve is said to be one of the oldest settlements in Europe. That means that people have been bustling in and around the area for millennia! And, thankfully, you can see much of the area's rich history just when you're walking around – why not do a little research before you jet off and plan a historical tour?
8. That's why it's hotter under the water!
If the pristine beaches and wonderful waters there aren't quite to your liking, then why not head to one of the region's stunning thermal springs? The Caldas de Monchique is a particularly popular spot!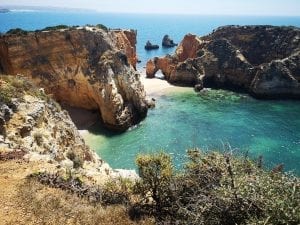 9. Cuisine worth paying extra for!
When vacationing in the Algarve, you should absolutely try one of their most popular signature dishes; Frango da Guia! This tasty chicken favorite is something of a Portuguese staple, and one you're going to want to sample however long you spend down in the Algarve.
10. Time to start planning your trip!
As you can imagine, there are multiple towns and villages that are worth visiting in the Algarve! Some of the most popular holiday destinations include Faro, Albufeira, Loulé, Monchique, Lagos, Silves, and Sagres!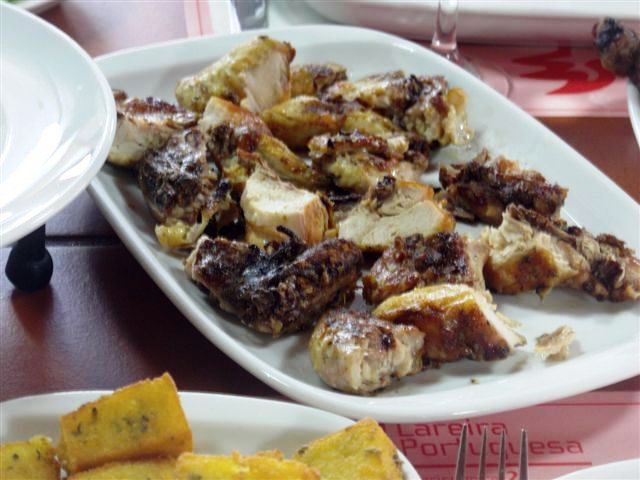 FAQs about the Algarve
What is the Algarve best-known for?
The Algarve is known for its stunning coastline, Michelin-star restaurants, sandy beaches, amazing surf spots, impressive cliffs, and more! It's definitely a dream holiday destination!
What is the nicest place in the Algarve?
Although the Algarve boasts many beautiful areas, many consider Vilamoura to be the nicest place to stay in the region. It is the perfect tourist spot with plenty of resorts, golf courses, beaches… the list goes on.
What is the coldest month in the Algarve?
January is the coldest month in the Algarve. However, it remains relatively warm and doesn't subject you to any kind of deep freeze, so if you get the chance to go even in January, it's worth a visit!
Further reading:
https://factcity.com/tag/Portugal
https://www.lonelyplanet.com/portugal/the-algarve
https://www.visitportugal.com/en/destinos/algarve
Do you know any fun facts about the Algarve? Share them in the comments below!
This page was last modified on July 26, 2023. Suggest an edit