♫ 15 Fab Facts about The Beatles ♫
As music trends come and go, someone, somewhere, will always be listening to The Beatles.  The 'Fab Four' – Paul McCartney, John Lennon, George Harrison and Ringo Starr – are largely considered one of the most influential pop groups of all time.  In a world where many people were listening to rock n' roll, The Beatles presented an alternative sound that caught fire on both sides of the Atlantic.
But how much do you know about the Merseyside band?  Here are some fascinating facts about The Beatles that might surprise you.
Paul McCartney started writing 'Yesterday' from the melody outwards. In fact, until he'd found the best lyrics, it was a ditty called 'Scrambled Eggs'.
The Beatles have spent almost a collective 25 years on the US Billboard charts.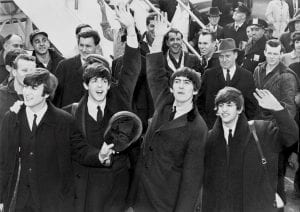 'I Am The Walrus' is one of the group's strangest songs, but its potentially suggestive lyrics found itself banned from airplay by the BBC.
'I Want You (She's So Heavy)' was the last song the band recorded together, in August 1969.
'A Hard Day's Night' marked a huge shift in the way the group recorded their songs. It was the first album to purely contain songs written by Lennon and McCartney.
The group spent almost a whole year at the top of the UK album charts in a row, with 'With The Beatles' interrupting 'Please Please Me' and its 30-week run. 'With The Beatles' stayed there for another 21 weeks. The most interesting part?  These were their first two albums.
'Yesterday' is one of the most covered songs of all time. It's thought that over 3,000 different artists have re-recorded the song – can you imagine the royalties?
There seems to be ongoing quarrels over whether or not the 'The' in 'The Beatles' needs capitalising. Not between the band members themselves, of course – but between editors on Wikipedia!  Head to the 'talk' pages if you dare.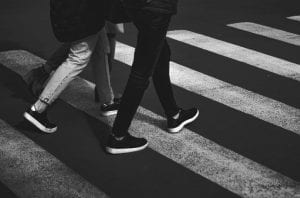 After The Beatles split, all four members found success in various solo careers. John Lennon's, however, was tragically cut short after he was murdered in December 1980.  However, his songs continued to scale the charts after his passing.
After George Harrison passed away in 2001, his song 'My Sweet Lord' returned to the top of the UK charts.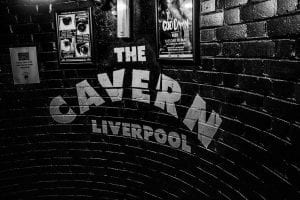 Ringo Starr will be well-known to millions of 80s and 90s kids as the original voice of Thomas the Tank Engine and Friends.
The Beatles' manager, George Martin, actually played keyboards on the vast majority of their work.
Pete Best, who was the original drummer with the band before they hit the big time with Ringo Starr, released an album in 1966 with the cheeky title 'Best of The Beatles' – technically, he's not wrong!
Do you know any interesting facts about The Beatles that we've not mentioned?  Share them here in the comments section below!
This page was last modified on July 27, 2021. Suggest an edit