13 Captivating Facts about The Cotswolds
The Cotswolds make up some of the most beautiful green, rolling landscapes in the UK. It's a truly unique region which is replete with wonderful wildlife and country walks, and what's more, around 80% of the region is classed as an Area of Outstanding Natural Beauty.
The Cotswolds are hugely popular with hikers, dog walkers and countryside escapists alike. But how much do you actually know about the heart of the English countryside? In this fact file, we will make sure you take away a few fascinating titbits to share with friends and family. Why not dive into these interesting facts about the Cotswolds before you book a trip away?
The Cotswolds are home to a unique sheep – or one which largely roams the hills and valleys, in any case! This breed is known locally as the Cotswolds Lion, and it was once responsible for helping to provide most of the cloth wool in England. It's a breed which was facing extinction at one stage, however, it's since been bred back into healthy population once again, thanks to careful conservation and protection efforts!
The Cotswolds are famous for hosting cheese rolling festivals. Specifically, you'll find this odd annual event taking place at Coopers Hill in Birdlip. The cheese used in the rolling is very specific – it's Double Gloucester, and it's normally seven pounds in weight. People taking part in the event will then chase the cheese, and the first chaser to reach it gets to take it home!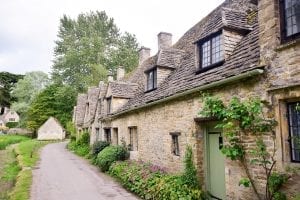 There's an enormous hedge which runs around the edge of the Bathurst Estate. In fact, it's not only ancient at being more the three centuries old, but it's also the tallest hedge of its kind in the whole of the UK. It's around 40 feet in height, and it takes incredible work to keep clipped into shape. It takes two people around three to four full days to clip it in its entirety each year.
William Shakespeare is thought to have taken great inspiration from the Cotswolds for one of his most popular plays. A Midsummer Night's Dream is thought to be based on a wedding witnessed at Berkeley Castle.
Much of the Cotswolds consist of grassland, however, it's also home to some seriously impressive Jurassic rock, making it a real hotspot for archaeology fans.
In fact, there is an enormous, ancient stone circle here which dates back more than 5,000 years! These are the Rollright Stones, and they number 70 – and you're able to walk through them. It's thought they cannot be moved, according to legend.
The Cotswolds cover a variety of county boundaries and borders. For example, you will find much of it in Gloucestershire, while it also extends across Warwickshire, Worcestershire, Wiltshire, and Oxfordshire. It's entirely possible to travel the whole of the Cotswolds from Stratford Upon Avon down towards the ancient Bath City.
Cirencester, the capital of the Cotswolds, was the site of evacuation for more than 2,000 children out of London during World War II.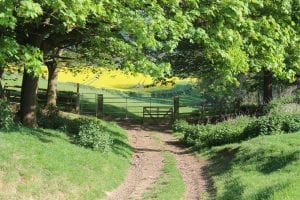 Legendary poet TS Eliot was a regular tourist to the region, and actually wrote a lot of his material about the local walks across the hills. He most famously wrote the poem The Country Walk based on the region, and on how he was afraid of the local cattle population.
Cotswold is an ancient word, as you can imagine – and it literally translates into 'Gentle Hill' or 'Hills'. A pretty apt name, all things considered!
Many buildings – the traditional kind – you'll see scattered across the Cotswolds – are largely made from Limestone, specifically Otolithic. Colors will vary, though you will generally see that they are the color of honey – and they really blend in well with the local countryside!
Cirencester was actually a huge town back in Roman times – to the extent where it was once the second biggest of its kind in the whole of the country. Its population dwindled over the years but is still home to plenty of people!
Do you have any interesting or fun facts about the Cotswolds that we've missed?  Share them here in the comments section below!
This page was last modified on October 19, 2021. Suggest an edit