11 Noteworthy Facts about the National Trust
The National Trust is one of the most famous and important associations in the UK. Known for their work across the country in protecting historic buildings, monuments, and stunning natural areas, many are glad to have them around! But, how much do you know about his charity? Here are some fun facts about the National Trust.
1. It was founded in the 19th century.
The National Trust was founded on January 12, 1895, by Octavia Hill, Sir Robert Hunter, and Canon Hardwicke Rawnsley. It was originally established to protect and preserve historic interest points and areas of natural beauty for the nation and has continued in its mission ever since.
2. It is technically a charitable organization.
As mentioned above, the National Trust is indeed a registered charity in England, Wales, and Northern Ireland. It is also a non-departmental public body (NDPB). This means that it operates independently of the government.
3. Scotland has its own National Trust, too!
You may have noticed that Scotland was not included in the areas of the UK in which the National Trust works. This is because Scotland has its own separate organization known as the National Trust for Scotland.
4. It owns lots of different properties.
The National Trust manages over 500 historic houses, castles, gardens, industrial monuments, and nature reserves across the UK! These properties can range from grand stately homes to simple beautiful cottages. Some of the most famous National Trust properties include Cliveden, Stourhead, Montacute House, and the Giant's Causeway.
5. They count on visitors!
The National Trust not only preserves these places, but it also encourages and attracts millions of visitors each year. People visit its properties to explore the history, architecture, and natural beauty they offer. The National Trust welcomes more than six million people who visit their sites every year.
6. It protects a wide range of landscapes.
The National Trust protects a diverse range of landscapes. These include coastlines, forests, lakes, and mountains. By protecting these areas, the National Trust is committed to preserving habitats and promoting biodiversity. Some of their work also includes initiatives to protect endangered species and promote sustainable practices.
7. Gravity was discovered at a National Trust site.
The apple tree over at Woolsthorpe Manor in Lincolnshire is reportedly where Sir Isaac Newton saw fruit fall, inspiring him to theorize about gravity! The National Trust site of Poldhu is also where radio was officially invented – there's tons of history out here!
8. It has important literary connections, too.
Believe it or not, the National Trust also has strong literary connections! It owns the homes of several famous writers, including Agatha Christie's Greenway, Thomas Hardy's Max Gate, and Beatrix Potter's Hill Top.
9. It protects hedgerows for a reason.
Among the many efforts the National Trust is involved in to protect the British countryside, the charity is also involved in the Hedgerow Campaign. The campaign aims to preserve traditional hedgerows – and, if you've ever seen them up close, you'll understand their need for protection!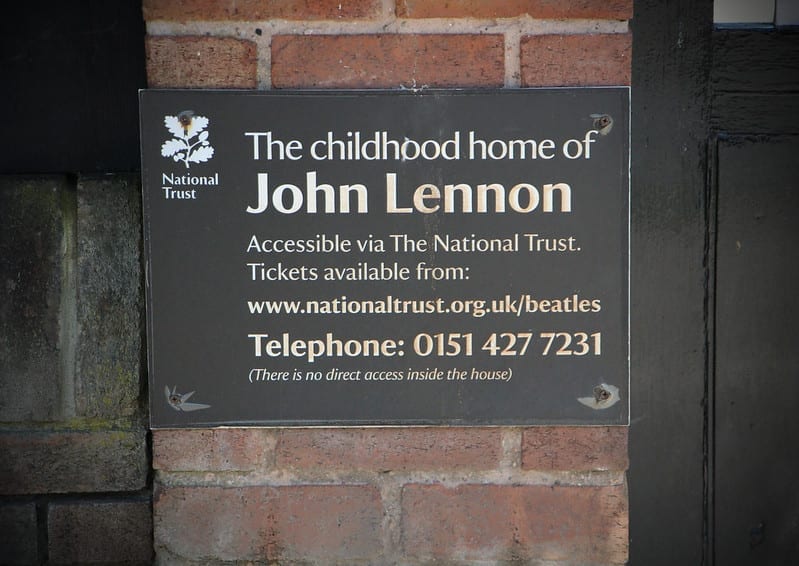 10. It owns multiple World Heritage Sites.
Multiple National Trust properties are designated UNESCO World Heritage Sites. These include the Giant's Causeway in Northern Ireland and the Ironbridge Gorge in England.
11. It's dependent on its many volunteers.
The National Trust also relies on its large volunteer force. Volunteers contribute their time and skills to various aspects of the organization, from guiding tours to conservation work.
FAQs about the National Trust
What is the most popular National Trust property?
As of 2020, the most popular National Trust property was Attingham Park, in Shropshire. It has a walled garden, vast parkland, and stunning old trees to see.
Which is better, English Heritage or National Trust?
If you are more interested in history, then English Heritage could offer deeper and more interesting showings of English History. However, if you are interested in both cultural and natural experiences, then the National Trust may be a better choice.
Are National Trust memberships worth it?
Generally speaking, yes, National Trust memberships are worth it. However, they are only of good value if you visit cultural and natural areas frequently – or, if you just want to give back to British heritage!
Further reading:
https://factcity.com/tag/UK
https://www.nationaltrust.org.uk/
https://www.nts.org.uk/
Do you know any interesting facts about the National Trust? Share them in the comments below!
This page was last modified on December 6, 2023. Suggest an edit