As you probably already know, the US is a nation of sports lovers. Perhaps the most popular of all sport in the US is, of course, the Super Bowl! Held every year, this epic clash between two of the biggest teams in American Football compete head to head for the coveted trophy. However, across the nation, the Super Bowl is more than just a simple football match. It's a true event – one where families and friends come together for huge parties and buffets, and where advertising companies go crazy for unique, vibrant commercials.
But surely there's more to this yearly fixture than that? Sure thing! Here are some interesting facts about the Super Bowl you might not already know.
The cost of lining up a TV commercial during the Super Bowl is enormous. As this is a time of year when millions and millions of people are likely to be watching the TV at the same time, it's naturally going to be an advertising hotspot. Therefore, you can normally expect a spot during the Super Bowl to cost $5 million per 30 seconds!
There are all kinds of typical snacks and treats that viewers tuck into when watching the big game. However, did you know that guacamole and chips beat them all? It's thought that around 8 million lbs of the good stuff are eaten every year – along with more than 14,000 tons of chips. It's a great time of year to be Dorito's!
The most watched TV programme in history was a Super Bowl game. The record for TV viewership was blown wide open in 2010, with more than 100 million avid fans tuning in worldwide. The Super Bowl – and the NFL in general – appeals to more viewers and fans overseas than ever before.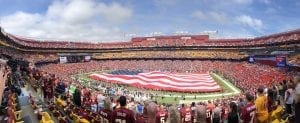 Depending on where the Super Bowl is hosted, cities will often need to think outside of the box when it comes to tourist accommodation. For example, for the Super Bowl XXXIX, which took place in Jacksonville, Florida in 2005, cruise ships were lined up as makeshift hotels to meet the NFL's numbers.
As of the time of writing, there has only ever been one Super Bowl that has travelled into overtime. That match was Super Bowl LI, which took place as recently as 2017.
There are some massive perks to landing a spot on the field for the Super Bowl. For example, players will each get a car that they can use to patrol host cities up to a week before the big game. These are loan cars, however, so they need to be pretty careful!
Tickets for the Super Bowl used to be pretty affordable, as you can imagine. In 1967, for example, you would have expected to pay around $6 to get into the big game!
Commercial and marketing budgets for Super Bowl ads are, of course, always going to be extortionate. However, the record for the most expensive TV ad during a Super Bowl hasn't been bested since 2011, when Chrysler ran up an impressive $12.4 million for a single ad!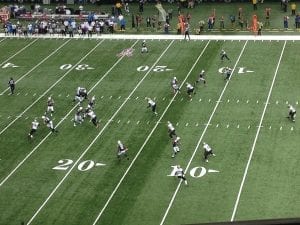 There's worth in trying to start a TV premiere after Super Bowl. That's because many people will still be gathered around the TV and may want to keep watching! Therefore, don't be too surprised if you see some big pushes for TV shows emerging just after the game finishes.
The term 'Super Bowl' isn't an official title, as the game was originally called the AFL-NFL World Championship Game. Thankfully, Super Bowl stuck in a big way, and it just tends to roll off the tongue a little easier – what do you think?
The fabled halftime show for the Super Bowl is always mooted to be a huge affair, too. In particular, 1993's game saw Michael Jackson take to the midway stage. At the height of his fame, it was documented that his performance courted more viewers than the actual game itself!
Do you have any interesting or fun facts about the Super Bowl that we've missed?  Share them here in the comments section below!