In recent times, you've probably heard a lot about the World Health Organization, or WHO, thanks to the fact that they have been weighing in on many important global health matters. That, after all, is part of their job description! The WHO is a service that many rely on to spread important, accurate information about the state of global health.
However, as the work that the WHO does is often so broad and so far-reaching, it can be difficult to know quite what they do! Let's take a look at what they are responsible for with these interesting facts about the World Health Organization…
The WHO is technically part of the United Nations. In particular, they are responsible for helping to advise world governments and the public about health issues that affect the wider populous. They first met in 1948, as part of the World Health Assembly, or WHA.
The WHO is responsible for overseeing information and resources to help combat a wide variety of illnesses, conditions, and diseases. In recent times, they've been helping to update the world on the status of the COVID-19 virus, or coronavirus.
However, they are also responsible for helping to prioritise care for HIV and AIDS, cancers, tuberculosis, malaria, Ebola and more. The WHO will even weigh in with advice on conditions related to heart disease, and even substance abuse trends.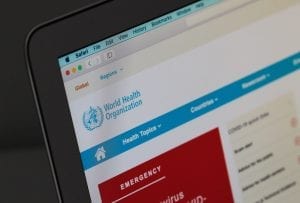 The WHO's funding system is intriguing – they receive money from all those states who benefit from its advice, as well as public money. Many see the WHO (not to be confused with the band) as a force for necessary, public good.
They are governed by a unique constitution, which states that they aim to achieve 'the highest possible level of health' for 'all peoples'.
The World Health Report is a regular publication which the WHO uses to share latest statistics and assessments of various problems and trends emerging worldwide. However, their website is often seen as a good source of ad-hoc advice and news.
The WHO's headquarters are based in Switzerland, technically Geneva. However, it has several offices and field locations all over the world, with six regional locations and 150 smaller field operations scattered across the globe.
In 2018 at least, the WHO was reported to benefit from a colossal $4.2 billion in funding, most of it available from voluntary donations.
The WHO is responsible for helping to eradicate some of the biggest and nastiest diseases and conditions the world has ever faced. For example, were it not for the WHO, we may still be struggling with polio and smallpox. In fact, they have also been a bastion of some of the most important information coming forward regarding COVID-19.
The WHO also collates information on what is likely to be claiming the most lives worldwide. As of the time of publication, the WHO states that depression is likely to be causing more illness in people than any other condition or environmental factors. They estimate that more than 300 million people across the globe may be suffering at present.
In the past, the WHO has largely received much of their donations from countries such as the USA, responsible for around 15% of their funding by 2019. However, the EU also offered 11%, with China adding in 0.2% of their full budget.
World Health Day, which is celebrated worldwide on the 7th of April each year, is the date that the WHO was first formed back in 1948.
The WHO is relied on to provide technical advice and guidance on a variety of human health emergencies, and they are also a good source of knowledge and support for people who may be suffering with debilitating illnesses and conditions.
They are largely relied on to set health standards the world over, with governments all over the globe following their lead.
Do you have any interesting facts about the World Health Organization that we've missed?  Share them here in the comments section below!