11 Tremendous Facts about Times Square
Times Square is likely to be one of the most iconic locations in the whole of New York City, if not the entire state! Known to many as the 'crossroads of the world', it's a popular location for businesses as well as for revellers, particularly given the fact that there are big New Year's Eve celebrations which take place here each year. Here's some fun facts about Times Square to really clue you in on what makes it tick…!
1. The ball drop's been happening for as long as we remember.
Times Square is, of course, most famous for its iconic New Year ball drop. This is where a huge glittering ball slowly descends to ring in the New Year. This first took place in 1907, meaning it has been a tradition for as long as most people have been alive today!
2. It still holds a pretty big record…
Times Square holds the record for the largest gathering of people in any one location. That's because, in 1945, over two million people are thought to have gathered here to help celebrate the US' part in World War II victories.
3. You can learn all about it when you visit.
The Square actually has its own museum. You'll find it in the Embassy Theater, where you can learn all about Broadway costumes, New Year's traditions and more besides.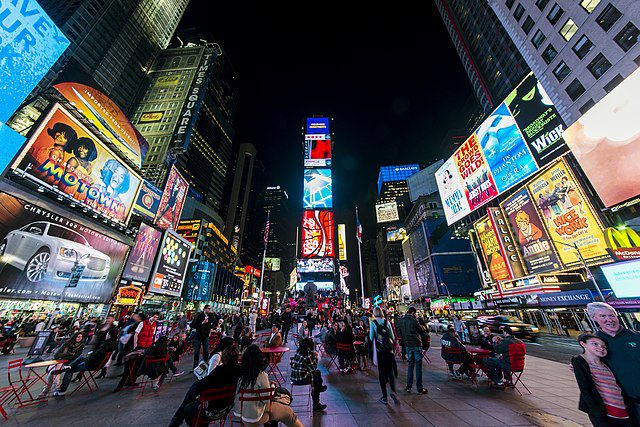 4. Now that's a steep drop!
The famous ball descends down a pole which is around 25 stories high. It's perfectly timed to hit the summit at midnight every New Year's Eve.
5. The name's even changed!
The area gets its name from the New York Times. Before the newspaper moved its offices to the zone, it was called Longacre Square.
6. The Square uses less energy than you might think.
Times Square is iconic the world over for its glitzy billboards and illuminated signs. However, the area has been getting more energy-friendly in recent years, with even the NYE ball becoming more energy-efficient towards the end of the 00s.
7. It's also free from tobacco smoke.
Times Square has been a smoke-free zone since 2011. If you are caught smoking anywhere along the stretch, you are going to face a fine of at least $50 on the spot. Don't risk it.
8. Ever visited a secret bar here?
Times Square is famous for its various bars and tourist attractions, but what about those you can't see? Believe it or not, the Square is home to a variety of different 'invisible' and 'hidden' bars and venues! You'll find some nestled deep in unassuming townhouses.
9. The Square will never be silent.
The Square is hardly the quietest place in the world to begin with, but thanks to an art installation, it will never be free from noise. That's because Max Neuhaus set up a constant noise clip here which runs 24 hours a day. You'll hear it close to 46th Street and Broadway.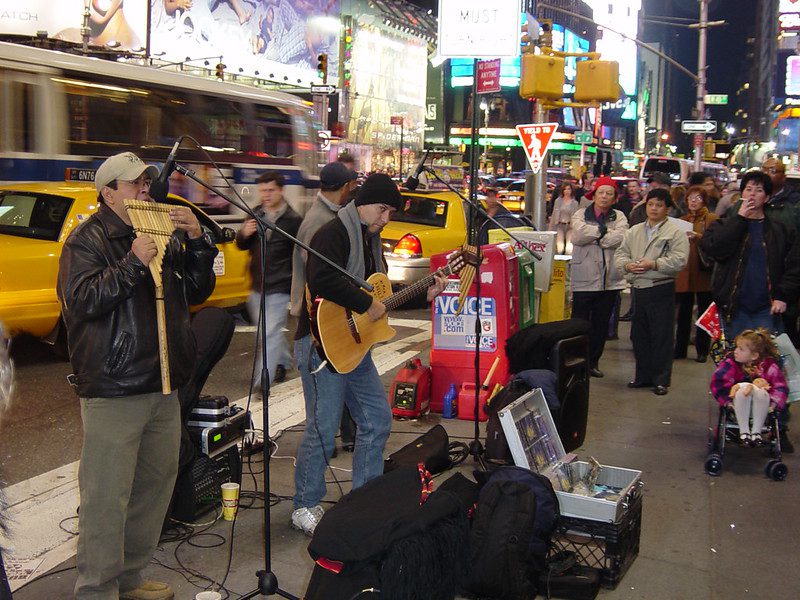 10. And that's not even the most shocking fact…
Times Square isn't actually a square at all. It's two conjoining triangles!
11. It's home to the heart of US theater.
Broadway is, of course, the musical theatre capital of the USA, arguably slashing with London's West End for the global title. Some of the biggest movie and music stars have been to Broadway and back, and business really is booming. Why not take in a show?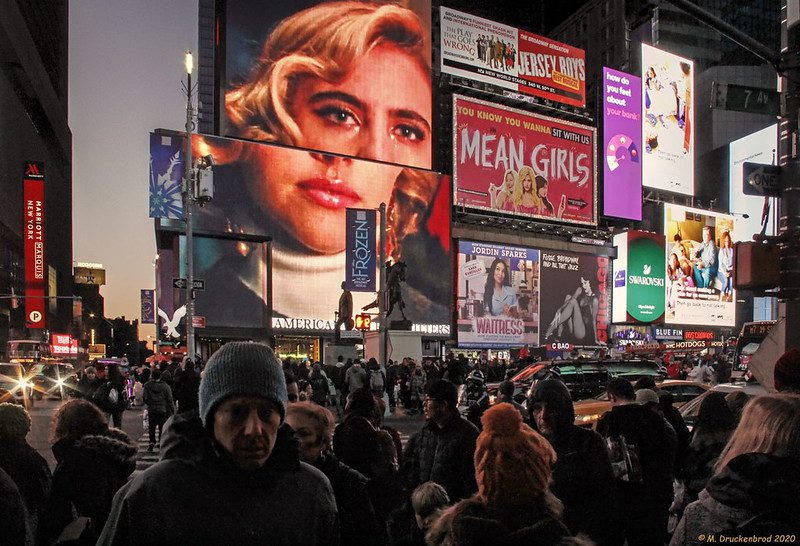 FAQs about Times Square
Do New Yorkers ever visit Times Square?
Believe it or not, it's not common for native New Yorkers to head to Times Square unless they are taking in a show or two - it's a big tourist spot.
How Much Does It Cost to Visit Times Square?
It's actually free to visit Times Square - unless there's a special event or you want to go see a show!
Do you know any fun facts about Times Square? Share them in the comments below!
This page was last modified on July 26, 2023. Suggest an edit