🏴󠁧󠁢󠁥󠁮󠁧󠁿 21 Wonderful Facts about Worcestershire
Worcestershire is one of many historic counties that England is incredibly proud of! This county area is found towards the center of the country. Famous for its various discoveries, its amazing architecture, and even for its links to music. It's also hugely popular with nature lovers, particularly as it's home to the Malvern Hills, a natural beauty.
However, there's more to Worcs than nature and pop music. It's famous for its spicy condiments, as well as for its amazing size. You'll also find that the county area is great for riverside walks, and for its incredible array of history seeping through its ancient walls and buildings. So – enough chat – here are some fun facts about Worcestershire well worth remembering.
1. Where is Worcestershire?
Worcestershire is a county in the middle western area of England, bordered by the counties of Hertfordshire, Gloucestershire, Warwickshire, Staffordshire, Shropshire, and the West Midlands.
2. What's the capital of Worcs?
Worcester is the largest city in the county, famous amongst other things for its beautiful cathedral. The city, and surrounding locations, are nationally famous for their unique architecture.
3. The cathedral stands proud!
Constructed between 1084 and 1504, the cathedral has clear examples of several types of British architecture from 'Perpendicular Gothic' to that from Norman times. It's likely to fascinate historians and architects alike.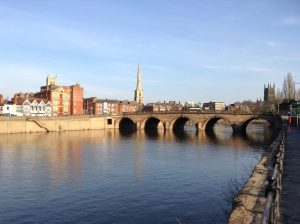 4. The river runs long!
The longest river in Britain flows through Worcestershire. The River Severn flows from north to south through the county.
The Severn is 354 kilometers long, with its estuary in southern Gloucestershire. Its source is located in Wales. It covers plenty of ground!
5. Spot the beacon from afar!
The 'Worcestershire Beacon' is the highest point to be found on the county's famous Malvern Hills. Formed over 12 million years ago on volcanic rock, the hills attract many tourists, climbers, and photographers every year.
6. Ever tried the sauce?
The famous ' Worcester Sauce' is an acquired taste! It's a spicy condiment usually used in savory dishes. It was invented by two chemists, John Wheeler Lea and William Henry Perrins, in Worcester in the early 1800s.
Their names inspired the name of the sauce and the company subsequently named 'Lea and Perrins' is still popular today. Many people slather it on cheese on toast, for example!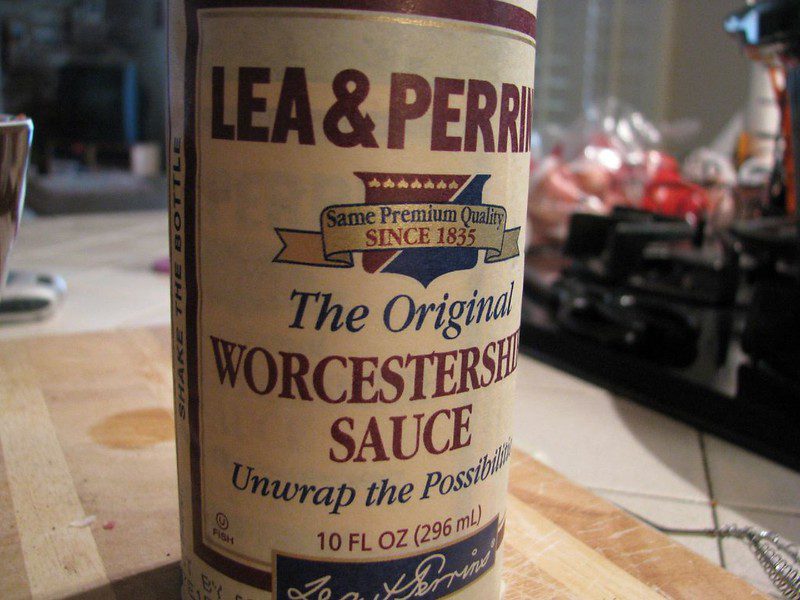 7. It's a county well known for its music.
Edward Elgar, the composer of world-famous classical music, was born six miles north of Worcester on June 2nd, 1857. He gained acclaim as a master of composition during a period of 'Romanticism' and his music is still played today, usually annually at the London Proms.
Edward Elgar's father, William, had a music shop in Worcester and was a piano tuner. Edward was a self-taught pianist.
8. Worcs is well-known for its industry.
Fruitful industries in Worcestershire include agriculture and food production, car manufacturing, textile manufacturing, engineering, and cyber defense.
9. Want an engineering career? Come here!
In 2017, Worcestershire's employment in engineering and particularly the manufacture of machinery was 85% higher than the national average! Seems like if you're into your engineering, Worcs is the place to be.
10. The Civil War ended here.
The last battle of the English Civil War took place on September 3rd, 1651, at Worcester. The war had begun in 1642.
The first battle of the English Civil War, too, was fought in Worcestershire – at Powick Bridge. It's safe to say there's plenty to learn about the war from local museums and exhibitions.
11. Cromwell marched across Worcester.
Oliver Cromwell organized England's army to oppose King Charles during the Civil War. Cromwell led his men into battle one mile from Worcester at Red Hill in August 1651.
12. It's a great spot for wildlife.
Worcestershire Wildlife Trust (one of 47 trusts nationally) is based in Worcester itself. With so many species in the local greenery, it's understandable this is the case!
13. The river's likely to flood.
The Severn is, unfortunately, prone to flooding. The worst years for flooding in this county this century have been 2007, 2014 and in 2020, when Prime Minister Boris Johnson visited the area to see the damage for himself.
14. It's the birthplace of the stamp!
The inventor of the 'Penny Black' (which was the first adhesive postage stamp) was Sir Rowland Hill. He was born in Kidderminster.
15. Shakespeare got married here.
William Shakespeare, the famous playwright, was married to Ann Hathaway in Worcester in 1582. Ann was pregnant when the marriage took place and Shakespeare, as a minor, rushed through the marriage, managing to arrange the wedding away from Stratford, by setting the ceremony at the Bishops Court in Worcester. Ann was 26 and William just 18!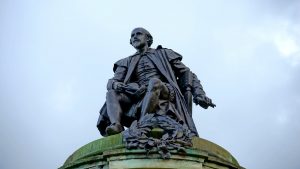 16. A grim fact!
In 1862, William Ockold was hanged in Worcester for murdering his wife in a drunken frenzy. He was the last man to be hanged in Worcester.
17. Narnia is… Worcestershire?
Famous author C.S. Lewis was inspired to write parts of the popular story of 'Narnia', by his experiences in Worcestershire. Who knows what adventures he came across in the local wardrobes!
18. It's a crockery capital!
In 1751, the Royal Worcester Pottery was founded. Today, it is still renowned for its high-quality crockery and figurines.
19. Keep printing the papers!
The world's oldest newspaper – which is still providing news online – is thought to be Berrow's Worcester Journal, first published in 1753.
20. Still racing!
One of the world's oldest race competitions is held at Shelsley Walsh in Worcestershire. The first hill climb race was held there in 1905. The course is rugged and reaches a height of 100 meters over 1,000 feet.
21. Don't stop the music!
Led Zeppelin's John Bonham was born in Redditch. In 1980, a statue was erected to commemorate what would have been his 70th birthday. He sadly died at only 32 years of age the year the statue went up.
Another famous musician, Harry Styles, was born in Redditch. Styles first came to fame as part of the boyband One Direction, but has since carved out a solo career, and acted in the movie Dunkirk.
FAQs about Worcestershire
What is Worcestershire sauce made of?
As one of the most commonly used sauces in the UK, it's important to know what's in Worcestershire sauce! Worcestershire contains vinegar, anchovies, molasses, garlic, chili pepper extract, sugar, salt, and tamarind extract.
How do you pronounce Worcestershire?
The best way of pronouncing it is by saying "Wooster-sher". Practice it yourself!
What is Worcestershire known for?
Aside from its famous sauce, this city is also known for its beautiful cathedral, Worcester Porcelain, and its famous cricket ground. It's a beautiful city that's definitely worth visiting!
Do you have any facts about Worcestershire? Please share them in the comments below!
Sources:
https://www.visitworcestershire.org
https://www.britannica.com/place/Worcestershire-county-England
This page was last modified on October 27, 2022. Suggest an edit