8 Facts To Consider When Downloading Videos from Different Platforms
Downloading videos from online platforms is very difficult these days. Many social media platforms and video-sharing sites have also restricted video downloading. Anyone who wants to download videos from any online platform must rely on third-party apps or tools. Otherwise, they won't be able to download their favourite videos.
However, not every video downloader is helpful for people. Some don't provide users with the required quality, some are expensive, and many don't offer a great user experience. That's why you must consider various factors when you choose a video downloader to save your favourite videos from online platforms.
This article will discuss a few of the most important factors users should consider while choosing a videos downloader. And here they are!
1. Compatibility
Not all video downloader platforms are compatible with all kinds of devices. Some only support mobile phones, and others are only built for desktop users. For example, software programs can only support desktop devices, and mobile apps are only helpful for mobiles and tabs.
Apart from device types, the operating systems also matter a lot. If you are an Apple user, you cannot use apps or tools built for only Android and Windows systems. In short, compatibility is a big issue with most videos downloader platforms.
However, there is an excellent solution to that: use web-based video downloading tools. Unlike software programs and mobile applications, these tools are compatible with various devices. No matter what device you use, what operating system you have, and which web browser you prefer, you will find them compatible with everything.
Due to this, many internet users prefer web-based free video downloader tools compared to other solutions. If you also don't want to face compatibility issues, try online video downloaders.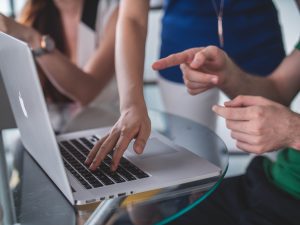 2. Pricing
You should also consider pricing while choosing the video downloader. Not all video downloaders are free to use. Many incredible videos downloader platforms or programs charge users some money for their services. Even if you have their subscription, you may not use them on multiple devices.
Sometimes, users don't want to pay for the services they can get free of cost. They prefer using tools or apps that are free to use. If you don't want to use paid tools to download videos, you have a lot of options. Just open the search engines and find a free video downloader.
The free tools don't charge any penny, no matter how many videos you want to download. So, use them and save your money to manage other expenses.
3. Speed
Speed is another crucial thing people should consider when choosing a video downloader. No one wants to wait for hours to download videos. Everyone prefers to download videos within a few moments.
However, some video downloading platforms are very slow and take a lot of time to download even short videos.
If you don't want any hassle, you should prefer the platforms, whether software, online tools, or apps that provide a great downloading speed. That's how you can download even large video files within a few moments.
Moreover, you should also consider the platform's speed. Some websites and apps are also slow and take a lot of time to load. Avoiding those platforms is always helpful for users as they make the overall process more time-consuming.
Also, make sure that the platform you choose allows users to download multiple videos simultaneously. If the platform only lets users download one video at a time, it can also make the process longer than you may think.
4. Download Multiple Types of Videos
Some video downloaders don't allow users to download various types of videos. For example, not all videos downloaders can help you download Facebook or Instagram reels and stories. If you want to download Facebook stories, feed videos, or any other type of videos, you should prefer a Facebook video downloader. That downloader can help you save every kind of video from the platforms.
A Fb video download online tool can download all public videos uploaded on Facebook. Similarly, if you want to download multiple types of videos from Instagram or any other online network, you should choose a downloader that supports all videos. Otherwise, you won't be able to download your favourite videos.
5. User Interface
Would you prefer to use any online or offline platform with an awful user interface? No one wants to do that. Right now, people have a lot of choices when it comes to downloading videos. That's why they must not compromise on the user interface and use apps or tools that are very hard to use.
It can help if you choose a video-downloading platform that provides an excellent user interface and helps users at every step of downloading videos. A tool with a good user interface can make the overall process much smoother and quicker. So, consider the user interface before installing any app or program for video downloading.
For that purpose, you can read reviews and analyze whether the platform has an extraordinary interface. User reviews can also help you know almost everything you want about an app or program.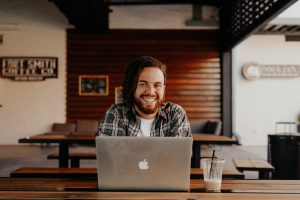 6. Data Safety
Data safety is a big concern for many people. Everyone should consider it before using any online platform for any purpose. Our valuable data is always at risk. We don't know who can steal and use our data for any purpose. Thus, paying attention to the platforms we use online is essential.
Moreover, it could also be helpful if we don't install any applications or software programs that can get access to our valuable data and exploit it. We must avoid installing apps and programs from third-party and spammy websites to save valuable data. Otherwise, someone can access our systems and steal our data to harm us.
7. User Experience
Do you want to download videos without facing multiple issues? If yes, you should prefer an online video downloader with a great user experience. The biggest problem faced by video downloaders is that some provide an awful user experience and show users tons of annoying and sometimes adult ads.
Those annoying ads ruin the user experience, and users don't want to revisit those platforms. Similarly, many platforms show pop-up and unskippable ads, and users cannot close them until they are finished.
To avoid such issues, you should prefer using the platforms that are best known for their extraordinary user experience. It can help you download videos without any hassle.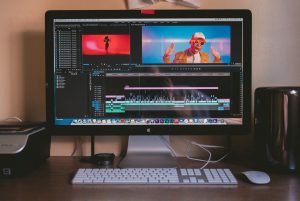 8. Video Quality Options
Video quality is one of the most significant issues for many internet users. Not all online platforms allow users to download videos of their preferred quality. Instead, they only offer one quality option, and users have to rely on it.
However, many online video downloading platforms provide users with a wide range of quality options. It can help if you prefer downloading videos with those platforms to get the desired results.
Conclusion
Although many online video downloaders are available online, most don't provide all the facilities that users want. If you are searching for the best video downloader, you should consider all the factors mentioned in this article. If you consider these factors, you can find the best video downloader that will let you download any video from any platform.
This page was last modified on July 26, 2023. Suggest an edit