🗓️ On This Day - April 5th
April 5th is no day to ignore! So much has happened on this all-important date throughout history, and there are even a few national holidays that are worth honoring, too. With that in mind, here's everything you need to know about April 5th!
On this day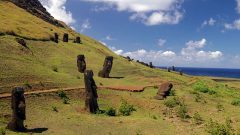 Easter Island was discovered by the Europeans!
April 5th, 1722 was the date that Dutch navigator Jacob Roggeveen first discovered Easter Island. He was the first European to do so! The island can be found in the southeastern Pacific and has become a very popular tourist destination thanks to its incredible sculptures that are centuries years old! Did you know that the "heads" on Easter Island have bodies, too?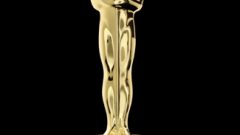 The 37th Academy Awards took place
On this date back in 1965, some of Hollywood's greatest classics were rewarded at the Oscars! Some of the winners included My Fair Lady and Mary Poppins - both iconic roles, too, for Dame Julie Andrews.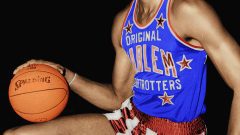 Wilt Chamberlain set a record!
Back in 1967, today was the date that 76er Wilt Chamberlain set an incredible NBA record. He performed 41 rebounds, setting a benchmark for only the best to try and topple for years to come.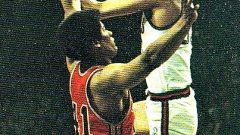 Kareem Abdul-Jabbar set an important basketball record, too!
It would appear that April 5th is a pretty important date for the NBA! Back in 1984, it was the date that NBA legend Kareem Abdul-Jabbar broke Wilt Chamberlain's scoring record of 31,419 points! Kareem Abdul-Jabbar reached 31,421 points on that day - and he's just as much an icon now as Chamberlain.
NBC shared a new form of television!
In 1989, Late Night with David Letterman became the first network TV show ever to be broadcast on Dolby Stereo! We definitely heard him that night!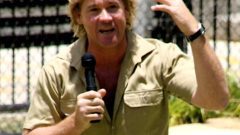 Steve Irwin made his TV debut
And, in 1997, April 5th was the date that Steve Irwin's hit show, "The Crocodile Hunter", finally debuted on television! It went on to become extremely popular, with fans all over the world tuning in to watch him teach us all about wildlife. He'd even get a movie spin-off several years later.
Special Days Falling on April 5th
April 5th serves up a variety of reasons to celebrate - no matter where you are in the world. So, kick back, get your party hat on, and let's see what today is all about!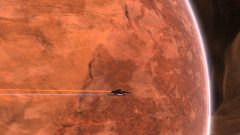 First Contact Day
Are any Star Trek fans out there? Well, then, you should already know all about April 5th - First Contact Day is a special event that actually celebrates a fictional date in the future!
It commemorates the day that an alien species will make its way to Earth and makes first contact with us. The best way to celebrate today, then, is clearly by watching all of your favorite sci-fi movies - saving a little gap in your schedule for some classic Trek, of course.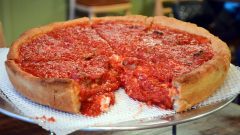 National Deep Dish Pizza Day
Chicago does many things well, but nothing beats their incredible deep-dish pizza! Italy may serve up traditional pizza quite like nobody else, but going deep dish really is a taste sensation. So, whether you're in Chicago or not, grab a deep-dish pizza or make your own from home to celebrate.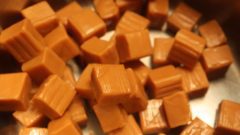 National Caramel Day
Whether you say caramel or carmel, on National Caramel Day, it's time to enjoy this gooey snack. Caramel can make all the difference on ice cream, pancakes, chocolate fudge, or even in coffee! So, enjoy some of that sweet, or even a bit salty, treat today!
This page was last modified on March 20, 2023. Suggest an edit