9 Surprising Facts about the World's Biggest Fraud Cases
Fraud is no laughing matter! Unfortunately, many of us lose out thanks to fraudsters here and there – but there have been some seriously large-scale crimes that are likely to make your jaw drop. Here are a few fiendish and fun facts about the biggest fraud cases of all time!
1. It all leads back to Ponzi.
Ever heard of Charles Ponzi? He was a fraudulent investor who made millions by illegally trading coupons and ripping off his clients! In the midst of his schemes, he managed to bring six banks falling to their knees. He was so infamous, he inspired the term "Ponzi scheme"!
2. Adoboli: the next Ponzi?
Although you may not know his name as well as Ponzi's, Kweku Adoboli is certainly a name worth remembering for all the wrong reasons. He once worked as an investment executive in the British wing of UBS. However, he made over $2 billion worth of trades completely unauthorized – causing the share value of his company to drop by $4.5 billion. He later went to jail for seven years. Serious business!
3. Fraud's nothing new!
During the days of the Roman Empire, around 193 AD, certain guards in the Praetorian Army killed the emperor of the time and decided to "sell" the empire! As ambitious as their plan was, it didn't quite work out!
4. Bernie "Madoff" with a fair amount of money…
Charles Ponzi, step aside. The infamous Bernie Madoff brazenly stole around $65 billion from investors, which then resulted in what's still probably the biggest accounting fraud in American history – and was sentenced to 150 years for his crimes!
5. Young and fraudulent!
You don't have to be long in the tooth to get into fraud, it seems. Barry Minkow was only 21 years old when he managed to launch his cleaning company, ZZZZ Best, onto the stock market! However, his Ponzi scheme earned him a 25-year sentence in prison. That being said, he only served seven years of his sentence.
6. The Ten Commandments of Con Men!
Victor Lustig is infamous, specifically among would-be fraudsters, for supposedly writing "The Ten Commandments for Con Men"! However, no one would believe a con man who had never conned!
Lustig was mainly known for managing to convince investors that he planned on repairing the Eiffel Tower and, in the process, getting away with millions of dollars. Always ask for a receipt!
7. Not well fair!
Ethel McGill was also a known con woman. She was claiming welfare in the UK from her deceased father from 2004 onwards! She, of course, was claiming that he was still alive and even managed to fake disability for herself for over 20 years!
8. Who was L&G?
Kazutsugi Nami is yet another well-known con man! He ran L&G, a linen company, and created a digital currency. In so doing, he managed to get at least $1.4 billion from investors through false promises. He was eventually sentenced to 18 years in prison.
9. Even VW's been at the center of fraud controversy…
Weirdly, one of the world's most famous car manufacturers, Volkswagen, was also in the midst of a fraudulent case very recently!
In 2015, Volkswagen engineers installed type of software in around 11 million of its diesel-powered cars. The software was supposed to detect when cars were being tested for emissions and automatically change their results!
The reason? Nitrogen oxide emitted from the vehicles were over 40 times higher than US law allowed…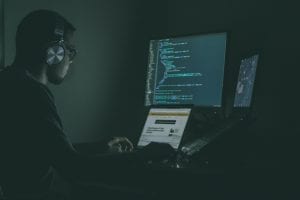 FAQs about the Biggest Fraud Cases
What happened to Volkswagen?
When US regulators realized what Volkswagen was doing to cover up its emissions, the company was made to recall approximately 480,000 vehicles. They also had to pay more than $30 billion in fines and penalties.
How much money is lost to fraud each year?
It is believed that in 2022, fraud cost consumers about $8.8 billion! However, the number changes every year.
Further reading:
https://factcity.com/tag/Crime
https://consumer.ftc.gov/articles/how-avoid-scam
https://fraud.org/prevention-tips/
Do you know any fun facts about the world's biggest fraud cases? Share them in the comments below!
This page was last modified on July 29, 2023. Suggest an edit