34 Incredible Facts about UNICEF
It is hard to believe that there are so many children in the world who still go without clean water and medical treatment in this day and age. Many are left starving, while others are even being forced into conflict, such as in South Sudan. UNICEF was set up in the 1940s to help represent children's rights, and to ensure that young people all over the world receive the treatment and care they deserve in a cruel, harsh world.
Did you know that UNICEF runs entirely on donation money? Did you also know that they are largely responsible for much of the world's free vaccinations for children? Whether you have already donated to the cause or not, here are a few interesting facts about UNICEF which are well worth remembering.
'UNICEF' stands for the 'United Nations International Children's Fund', however, it's also known as the 'United Nations International Children's Emergency Fund'.
The original purpose of UNICEF was to provide aid for mothers as well as children suffering as a result of World War Two.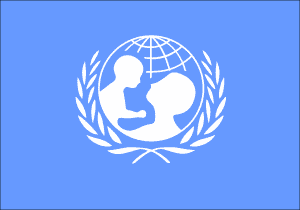 By 1950, after successfully making a positive difference to many lives in countries involved in the war, it started expanding operations to countries all over the world.
The words 'international and emergency' were dropped from the name of the organisation in 1953, but the original acronym continues to be used.
UNICEF makes a difference in 190 countries spread throughout the world.
UNICEF actively works with people with HIV/AIDS or with those closest to people with AIDS.
In 2020, UNICEF set a target to raise $6.3 billion for its focus on 'HAC'. Its 'Humanitarian Action for Children' program.
HAC is working to make positive steps towards better healthcare, sanitation and nutrition for children in severely deprived areas across the world.
UNICEF buys more mosquito nets than any other body in the world. They do so to distribute to children across the globe, who are at risk of being bitten in tropical countries. It's thought UNICEF bought more than 25 million nets in 2006 alone.
In 2019 the biggest source of funding for UNICEF came from the US, with $541 million being donated. The United Nations donated $271 million in the same period, with the UK donating $244 million, Germany $116 million, and Saudi Arabia $66.2 million.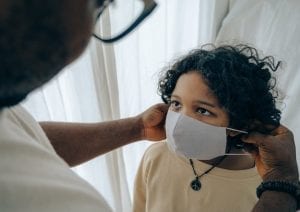 In 2019, 4.1 million children were treated by UNICEF for acute malnutrition.
In the same year, 7.4 million were given access to and provided with education in areas of emergency. These included areas of flooding, drought, and economic deprivation, as well as areas suffering the after effects of war
UNICEF has pushed to provide free vaccinations to children all over the world. This is now to such an extent that around a third of all children get vaccines for free from the organisation.
In 2019, 43.1 million children benefited from being given the measles vaccine via UNICEF. These vaccines were provided to children aged between 6 months and 15 years old.
Access to safe water was provided for 39.1 million people via UNICEF last year.
In 2016, UNICEF began a program to donate money specifically to children with disabilities. So far, over 15,000 children have benefited from the scheme.
In 2020, UNICEF set a target to find an additional $1.6 billion to assist children affected by the COVID-19 pandemic.
On January 21st, 2018, Henrietta Fore, a former government official, was elected executive director of UNICEF.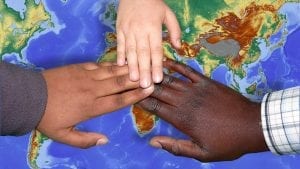 The United Nations Economic and Social Council elect 36 Board members to run UNICEF. Board members usually work three year terms.
2019 was the 30th Anniversary of the 'Convention of Rights of the Child', as launched by UNICEF. UNICEF announced at the time that 74% of their targets, set for three years ( running 2018 through to 2021), had already been achieved!
The headquarters of UNICEF are in New York, US. However, there are satellite offices with specific responsibilities and storage facilities.
Budapest is home to the Human Resources division. Payroll, recruitment, training, and deployment administration are handled here. Budapest also manages 'The Global Help Desk'.
The Budapest group is known as the 'UNICEF Shared global services centre'.
In Copenhagen, UNICEF's supply division organises the provision of essential items such as vaccines. They control supplies to satisfy global needs, often at short notice.
A research centre is based in Florence, Italy, and there are further offices in Japan and Brussels, largely involved with monitoring and raising funds.
To date, 34 National Committees are dedicated to raise funds for and increase awareness of UNICEF. These committees raise approximately one third of UNICEF's resources.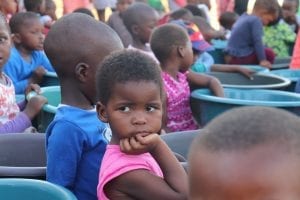 UNICEF runs a popular partnership scheme called 'Checkout For Children', where people leaving hotels can add donations to their bills when they check out.
Another popular partnership scheme is the 'Change For Good' program, where travellers leaving flights can offer change to staff when they dock at their landing airport.
UNICEF is keen to explore ways in which artificial intelligence, or AI, can help to benefit children all over the world. It's thought they will be announcing big projects in the years to come.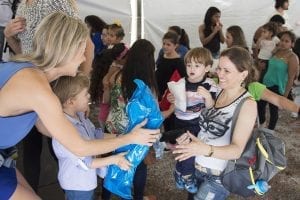 UNICEF continues to be a large contributor to WASH schemes, which stands for Water, Sanitation and Hygiene.
It's thought that UNICEF helps to provide more than three billion vaccines to children worldwide.
UNICEF is funded entirely by outside contribution, meaning that it relies on its donors and governmental contributions. As mentioned, there are also public drives to help increase donations.
The UNICEF has, in itself, received the Nobel Peace Prize. It claimed the award in 1965. It's also won the Princess of Asturias Award, a Spanish-based accolade, as recently as 2006.
To learn more about UNICEF and their pioneering work for children, visit www.unicef.org – where you can find out about their targets for the years ahead, and how you can make a difference personally.
Do you have any interesting or fun facts about UNICEF that we've missed? Share them here in the comments section below!
This page was last modified on December 17, 2020. Suggest an edit