11 Incredible Facts about UNICEF
UNICEF is one of the world's most famous organizations, helping millions of children over the world whose lives are at risk of violence, disease, and starvation. In fact, it's not particularly easy to explain how much of an effect UNICEF has on the world's children in just one paragraph! Let's see how much you know about this hard-working organization with some fun facts about UNICEF.
1. In the beginning…
UNICEF was first established on December 11, 1946, by the United Nations General Assembly. Originally, it was created as an emergency response to provide aid to children affected by World War II. Since its genesis, it has continued to help children all over the world in states of emergency, including war, famine, dehydration, natural disasters, and more.
2. It's the United Nations International Children's Emergency Fund.
Originally, UNICEF was known as the United Nations International Children's Emergency Fund. However, it was later changed to the United Nations Children's Fund while retaining the acronym UNICEF – it's so well-known already!
3. What's the overall goal for UNICEF right now?
UNICEF's primary goal has always been to protect the rights and well-being of every child. It operates via more than 190 countries and territories, focusing on areas such as health, education, nutrition, protection, and emergency response.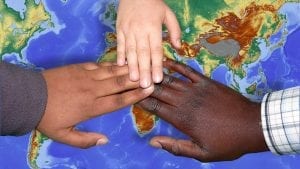 4. They're an organization of many principles.
As you can imagine, an organization such as UNICEF works under a set of determined principles. Specifically, it operates under the principles outlined in the United Nations Convention on the Rights of the Child, a treaty that protects children's international political, social, civil, economic, and cultural rights.
5. Volunteers keep UNICEF alive.
UNICEF is funded wholly by voluntary contributions from foundations, governments, businesses, and individuals. It does not receive any funding from the United Nations' regular budget. So, if you can, consider helping the organization out!
6. Who's in charge?
UNICEF is governed by an Executive Board. The board consists of representatives from 36 member states elected to three-year terms. Therefore, there's always a healthy changeover of people at the top.
7. Worth a read!
UNICEF's flagship publication, "The State of the World's Children," is released every year. It provides comprehensive data and analysis on key issues affecting children worldwide.
8. UNICEF sets up many different initiatives each year.
As mentioned above, UNICEF is involved in multiple programs every year. These include immunization campaigns, promoting access to clean water and sanitation, providing education and vocational training, preventing child exploitation and trafficking, and advocating for child rights.
9. Who designed UNICEF's logo?
Many recognize UNICEF by its iconic logo. The UNICEF logo features a mother and child, and it was created by artist and illustrator Roger Excoffon in 1953.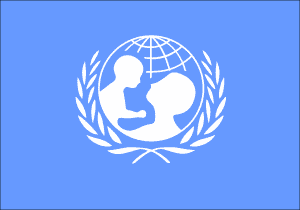 10. It's received many different awards.
UNICEF has received several prestigious awards and honors throughout the years. These include the Nobel Peace Prize in 1965 and the Prince of Asturias Award for International Cooperation in 2006.
11. Famous people flock to UNICEF to help out!
UNICEF is also known for its numerous celebrity ambassadors. UNICEF's Goodwill Ambassadors from around the world help raise awareness and advocate for children's rights globally. Some of the most famous ambassadors include David Beckham, Serena Williams, Priyanka Chopra Jonas, Millie Bobby Brown, Orlando Bloom, and Selena Gomez. It's likely you've seen a UNICEF campaign or two if you watch TV regularly.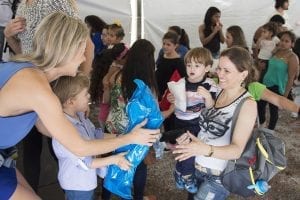 FAQs about UNICEF
Where does UNICEF work?
UNICEF works hard to protect children from countries around the world! In fact, as mentioned above, it works in over 190 countries and territories globally – meaning wherever there is a child in need, UNICEF will be on hand to help them wherever possible.
How can I make a donation to UNICEF?
You can donate to UNICEF during their fundraising events or via their website. Some of their ambassadors also provide ways to take donations for the organizations, but always be sure you're speaking to a legitimate UNICEF agent – as there are sadly plenty of scammers out there.
Where can I find UNICEF publications?
You can easily find the most recent UNICEF publications on their website. Simply head to unicef.org for more information.
Further reading:
https://factcity.com/tag/charity
https://www.unicef.org/
https://www.un.org/en/ccoi/unicef-united-nations-childrens-fund
Do you know any fun facts about UNICEF? Share them in the comments below!
This page was last modified on August 3, 2023. Suggest an edit