16 Beautiful Facts about Blenheim Palace
One of the most opulent and majestic looking buildings in the whole of the UK, Blenheim Palace is often thought to be the inspiration for TV's 'Downton Abbey' – and it really shows. However, there is more to the palace than just fancy, ornate flourishes. It's likely to be a location you've seen many times before but might not know the name of!
Therefore, here are some fun facts about Blenheim Palace to help break things down for you – and who knows – you might even be inspired to go and pay a visit. Or, at the very least, it might be time to start bingeing Downton Abbey again…
1. When was Blenheim Palace built?
Blenheim Palace dates back to the 1700s and was actually brought to life in celebration of the British reigning victorious in the War of Spanish Succession. It was originally in possession of John Churchill, the Duke of Marlborough.
2. A famous person was born here.
Recognize the name? You should – perhaps the most famous Churchill in history – Winston Churchill – was actually born at Blenheim Palace. Who would know he'd go on to lead the British as part of the Allied defense against Nazi Germany in the mid-20th century?
3. It was an extravagant present.
The palace was actually built following a gift from then-reigning Queen Anne to the Churchills. It was originally the site of manor ruins, eventually redesigned and brought to incredible life as a baroque masterpiece.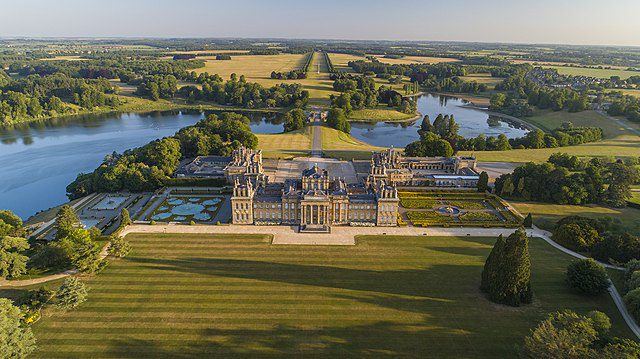 4. There are hundreds of panes!
There are more than 1,000 windows in the palace, which bring light into more than 200 different rooms.
5. Blenheim Palace is unique.
Blenheim Palace is a retreat with something of a unique distinction. Palaces, by very definition, tend to be connected to the Episcopal church, or at least to royalty – and it's the only establishment called 'palace' in England to have connections to neither.
6. Blenheim was open to the public from the 50s.
The palace only started welcoming members of the public from 1950 onwards. To this day, you're able to take tours of specific areas of the property. It's still home to the current Duke and Duchess of Marlborough.
7. Books, books, and more books!
The palace has something of an incredible library – if you ever fancy taking a spot of reading in, you'll have a choice of around 10,000 different tomes.
8. Many a party goes down at Blenheim.
The palace is well-known for being the site of some truly fantastic festivals and displays. Perhaps one of the most famous and well-celebrated of these is the jousting tournament, which takes place across the summer months each year. As you might imagine, it is here where attendees will be able to try and knock each other off using poles while riding horses! It's a fantastic throwback to times of yore, and perhaps something you'd only normally see in TV shows and movies. We don't remember seeing a tournament like this in Downton Abbey, though…
9. It's UNESCO recognized.
Blenheim Palace has such an important place in the historical landscape that it's actually a UNESCO World Heritage site. It's held this status since 1987.
10. It used to be a school!
Believe it or not, the palace also used to play host to a school for boys back in the early 20th Century. However, this was eventually split off during the Second World War.
11. And that's not all!
In fact, it was even used as a makeshift hospital of sorts – as soldiers were treated here for emergencies during the First World War. Therefore, it's safe to say the palace and its people have played their part in the conflicts.
12. Window sizes varied from staff to staff.
Traditionally, servants at the palace would have smaller windows for their quarters than the Duke, Duchess and family would benefit from elsewhere.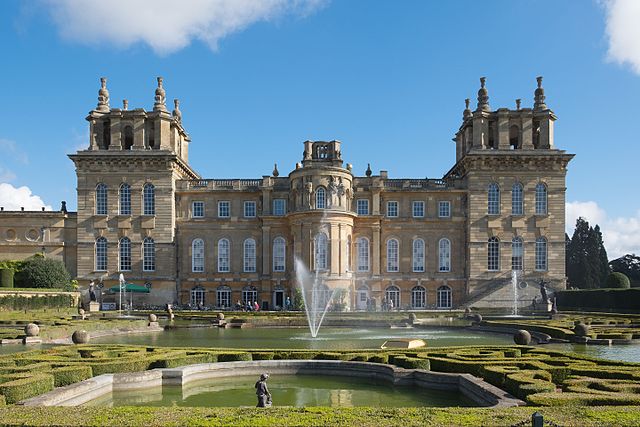 13. You'll have seen it on the big and small screen!
If you recognize Blenheim Palace at all, it's not just thanks to the fact that it's the 'real-life Downton Abbey' – but that it's been a popular filming location for plenty of big productions. For example, you'll likely have seen Black Beauty, James Bond, and Harry Potter all benefitting from this stunning location.
14. It was once a zoo of sorts!
It's thought that King Henry I once used the adjoining Woodstock estate to house wild animals, specifically, he kept a park replete with lions and other big cats!
15. It was actually a monument!
Blenheim Palace was never actually intended to be a home fit to live in – it was only ever meant to be a monument for a military victory. That's why, at least during its formative years, it wasn't the most comfortable of properties to stay in!
16. It took a decade to bring Blenheim Palace into reality.
Beginning in 1763 and taking around 10 years, Capability Brown landscaped the grounds of Blenheim Palace, creating a huge 40 acre lake, planting trees, and creating drives.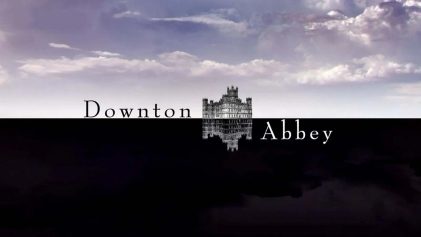 FAQs about Blenheim Palace
Who actually lives at Blenheim Palace?
Blenheim Palace is currently the home of the Duke and Duchess of Marlborough.
Is it free to tour and walk around Blenheim Palace?
It's not free to enter the estate itself, however, there are routes around the area that are free for you to stroll without a ticket.
Did Winston Churchill live at Blenheim Palace during WWII?
No - it's said he lived at the country domicile of Chartwell, based in Kent. He lived there for over 40 years!
Do you know any fun facts about Blenheim Palace? Share them in the comments below!
This page was last modified on July 26, 2023. Suggest an edit