36 Hearty Facts about Hertfordshire
Hertfordshire is a humble county towards the south of England, popular with commuters for its closeness to London, but also home to a rich history you might not already be aware of. It's a popular filming location, as well as a county famous for its sporting connections. There are also plenty of famous and talented people who hail from the area, too! Do you know which legendary chart performer once owned Watford FC? Which Herts river provided the basis for Charles Blondin's Niagara walk?
Bordering Essex, Herts is perhaps often forgotten as 'just another county in the south'. However, it is far from this alone! Here are a few fun facts about Hertfordshire well worth remembering in time to come.
Hertfordshire is known as one of the 'Home Counties' in southern England. It is bordered by Cambridgeshire and Bedfordshire to the north, Greater London to the south, Buckinghamshire to the west and Essex to the east.
Hertfordshire is only 28.3 miles by road from London. For statistical purposes, it is recorded as being in the region of East England.
The county covers an area of 1.643 kilometers.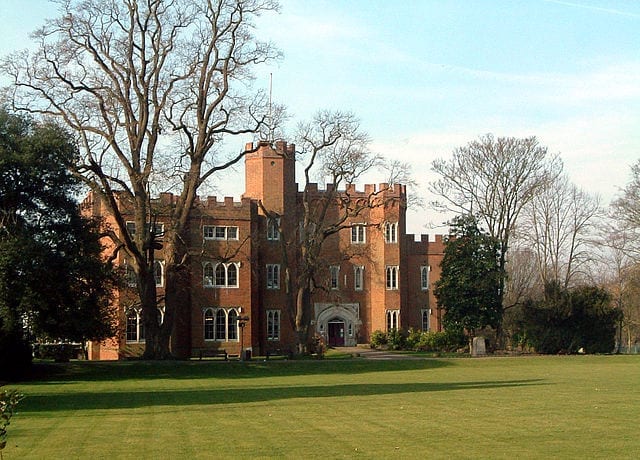 In 2019, the population of the county was recorded as 1,184,365.
The county town of Hertford is home to a prominent magistrates' court building, created by Robert Adam in 1789. Adam is one of England's most famous historic architects.
In the 15th century, the Norman fortress in Hertford was replaced by a Gothic style Castle. In the 16th century, it became the home of Queen Elizabeth I.
Hertford Museum is housed in a grand 17th century house.
Robert Mortain, who was the half-brother of William the Conqueror, built the castle at Berkhamsted and records show he lived there afterwards.
Watford is famous for Cassiobury Park, an attractive nature reserve and popular with visitors to the area.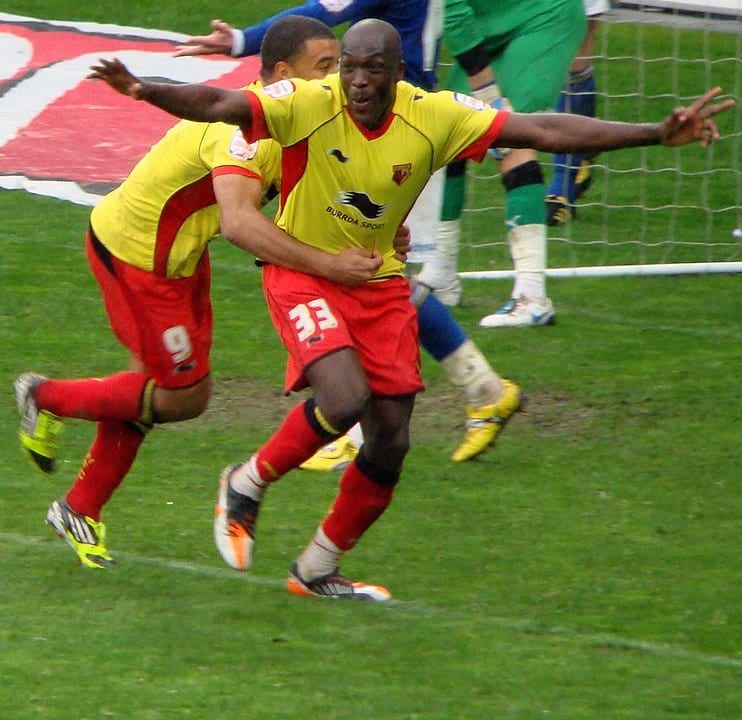 Watford is also well-known for its popular football club, which was owned by legendary rock star Elton John for a period.
Watford FC is one of the first football clubs on the planet to accept payments into its club shop via Bitcoin.
Lea Valley Park in Broxbourne was used to help host canoeing events during the London 2012 Olympic Games.
Letchworth is famous for being the world's first 'garden city'. Letchworth is unusual as it is also known to be a 'pre-planned ' town.
Careful attention was given to the layout of the entire town at the planning stage. Green spaces were prioritised, and industrial areas with easily accessible routes were set out to be as far away from residential areas as possible.
Welwyn Garden City is another example of this type of town planning in the Herts area.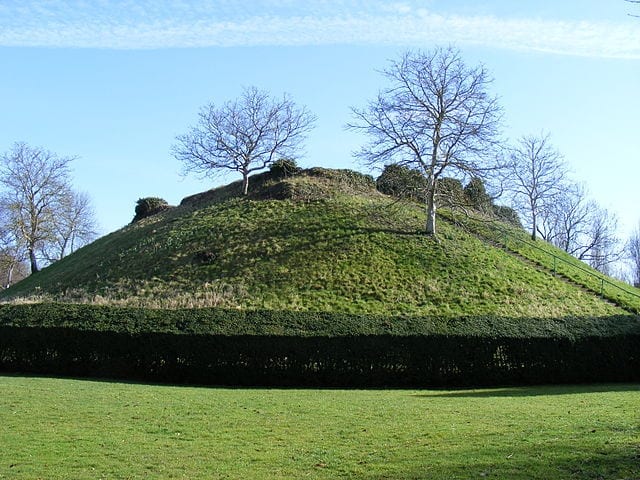 Letchworth was designed by Ebenezer Howard, who also designed Welwyn.
Bishops Stortford is home to many interesting historic sites, including the ruins of Waytemore Castle. Constructed in the 1100s, the castle later became a prison.
The mounds there are still popular for walkers today and photographers enjoy the views of the site at the old Norman fortress.
Royston has an intriguing history as the town centre is built over a man-made cave!
Thought to date back to medieval times, the walls of the cave are eight meters high, and feature ancient carvings.
Having been sealed, the cave was re-opened upon discovery in 1742. The sculptures there remain something of a mystery as no one so far has been able to accurately date them.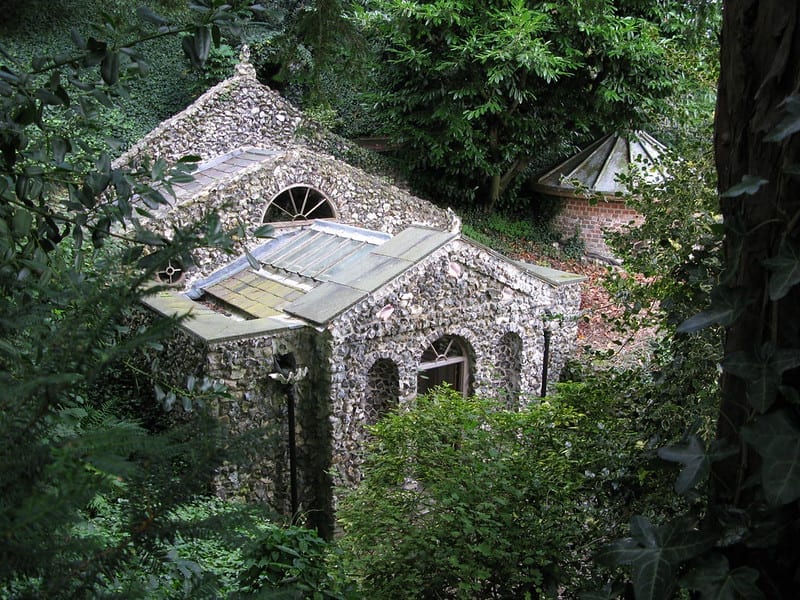 The famous 20th century sculptor Henry Moore lived in Much Haddam. The Henry Moore Foundation is now based in his old house and is a popular destination for art lovers interested in Moore's work.
The famous 'Scott's Grotto', based in Ware, is a fascinating monument partly encased in the hillside. It has six chambers, each with distinctive wall coverings made from glass and some with fossils.
The champion Formula One racing driver, Lewis Hamilton, was born in Hertfordshire, as was award-winning movie director Guy Ritchie.
Singers Elaine Paige, Geri Halliwell, Victoria Beckham and Simon Le Bon, actors Terry Scott and Vinnie Jones, presenters Jenni Bond and Michael Portillo and champion golfer Nick Faldo all hail from Hertfordshire.
St Alban, who is of course the source of the name of the town of St Albans, is thought to be the first British person to ever receive sainthood status. Alban's noble sacrifice was to 'switch places' with a cleric hunted by soldiers in the 3rd He was subsequently executed.
Many large companies, some household names, have headquarters in Hertfordshire. These include Pitney Bowes, Tesco, Mothercare and TK Maxx.
The National Lottery, run by Camelot, is based in Hertfordshire.
Hertfordshire is known to have the best University for business studies in the UK. In 2017, the Financial Times rated Ashridge Executive Education as third-best in the UK.
The county is home to over 12,500 financial, legal and accountancy companies.
Hertfordshire is a base for the large computer based payment centres such as PayPoint, Cardtronics and VocaLink.
In 2015, records show that the county had over 64,080 active businesses. This equated to 87 businesses for every 1,000 people in the county and was well above the national average of 68.
Since 2010, the employment rate in knowledge-based jobs in the county has steadily increased at almost double the rate of the national average. This led to a record 130,900 jobs in the county in 2015 based in companies revolving around knowledge.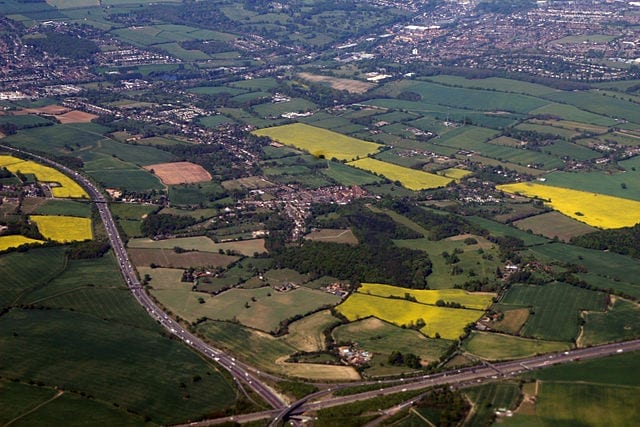 42% of the people of employment age in the county are educated to degree level.
The very first paper mill to open in the UK was started near Hertford. Sele Mill dates all the way back to 1488, thanks to John Tate.
Believe it or not, Charles Blondin practised his famous Niagara Falls tightrope walk over the River Mimram, in Welwyn!
Do you know any fun facts about Hertfordshire? Share them in the comments below!
This page was last modified on November 16, 2021. Suggest an edit