11 Hearty Facts about Hertfordshire
Hertfordshire is part of England's wonderful back garden – ripe with history and lovely green walks, and often confused with Herefordshire. In this fact file, however, we'll take you through the premier points you need to know about this southern county and where you may want to visit first. Here are some fun facts about Hertfordshire worth keeping in mind.
1. Where is Hertfordshire?
Unless you live there or happen to have a map of the UK in front of you, no one would blame you for not knowing where Hertfordshire is! Hertfordshire is a county located in the East of England.
2. It's got a firm place in history.
Hertfordshire is known for having a rich history! It was even mentioned in the Domesday Book, a survey of England completed in 1086 – meaning it's been a part of England for a long time.
3. What about Hertford?
If you have ever heard of Hertfordshire, then you may have already heard of Hertford! So, to not get the two mixed up, Hertford is the county town of Hertfordshire (sort of like its capital).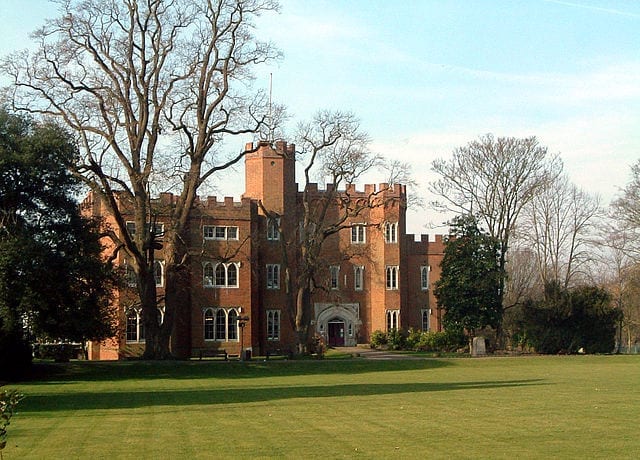 4. We solemnly swear that we are up to no good!
If you do not know much about Hertfordshire, depending on your literary tastes, you might be about to book a visit! It turns out that this British county has a big connection to Harry Potter – parts of the movies were, in fact, filmed in Hertfordshire, in Leavesden to be precise!
5. Come to the cathedral!
If you are ever in Hertfordshire, then you should absolutely stop by St. Albans Cathedral! It is one of the most ancient and most significant cathedrals in England! It was first set up in the 11th century and has Romanesque and Gothic architecture.
6. I see trees of green…
Hertfordshire is known for its beautiful countryside and green spaces. It contains parts of the Chiltern Hills, an Area of Outstanding Natural Beauty with stunning landscapes!
7. It's a hotbed of bright sparks!
If you are interested in studying, then Hertfordshire could be just the place for you! The University of Hertfordshire, which can be found in Hatfield, is a prominent university in the UK, and it even attracts students from around the world!
8. Lights, camera, action!
Other than Harry Potter, plenty of other films and shows have also been filmed in Hertfordshire! These include After Life, Bridgerton, Pride & Prejudice, and more!
9. Getting to and fro…
As wild and natural as Hertfordshire is, it is, in fact, pretty easy to get in and out of the county! Hertfordshire has several railway lines, including the West and East Coast Main Lines, providing easy access to London and other parts of the country.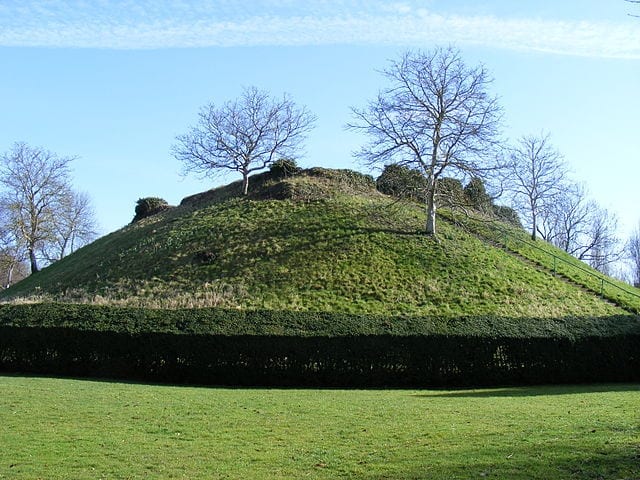 10. It's got a rich economy.
As small as Hertfordshire may appear, it has a thriving economy! It has a diverse range of industries and is known for its scientific research and development, pharmaceuticals, aerospace, digital technology, and film production.
11. It's helped to host the Olympic Games.
While London was certainly the hub of the 2012 Olympic Games, did you know that some of the rafting events took place at the Lea Valley, in Broxbourne, Hertfordshire? Might as well make fair use of the facilities!
FAQs about Hertfordshire
Is Hertfordshire a city or in London?
Hertfordshire is, in fact, a county located outside of the London region. However, it is relatively close to London, so if you would like to visit both, there are trains to and from London and Hertfordshire every day!
Is Hertfordshire a good place to live?
Yes, Hertfordshire is reportedly a wonderful place to live! It has beautiful scenery, wonderful schools, a thriving economy, and plenty of outdoor and indoor activities to enjoy! It's also well-linked to several counties and cities across the south of the country.
What accent is spoken in Hertfordshire?
If you would like to visit Hertfordshire, but are worried that you may not understand much, then do not fret! The Queen's English is spoken in Hertfordshire; therefore, it is perfectly easy to understand! Given that Essex is close by, a little of the Essex twang tends to seep over, too.
Further reading:
https://factcity.com/tag/UK
https://www.herts.ac.uk/
https://www.visitherts.co.uk/
Do you know any fun facts about Hertfordshire? Share them in the comments below!
This page was last modified on July 26, 2023. Suggest an edit