10 Nice Facts about Norfolk
Norfolk is known for being a celebrity home hub, one of England's most gorgeous green and coastal counties, and being a genuine magnet for tourists up and down the country, as well as from all over the world.. This centuries-old region has a lot to offer, from fascinating history and beautiful views to incredible food and wonderful tourist attractions. But how much do you really know about his wonderful county? Here are some fun facts about Norfolk!
1. Nor-folk, folke?
Let's face it, Brits are known for coming up with weird names for towns, with even weirder pronunciations! And, as you might have guessed, Norfolk is definitely not pronounced Nor-Folk. Instead, it's simply pronounced Nor-Fok.
2. Surrounded on all sides!
Norfolk is surrounded by three other counties and the sea! It has Lincolnshire to the northwest, Cambridgeshire to the west, Suffolk to the South, and, of course, the North Sea to the east.
3. Braving the Broads!
The famous Norfolk Broads were declared a National Park back in 1988. However, believe it or not, they are not that natural – they are, oddly enough, man-made waterways!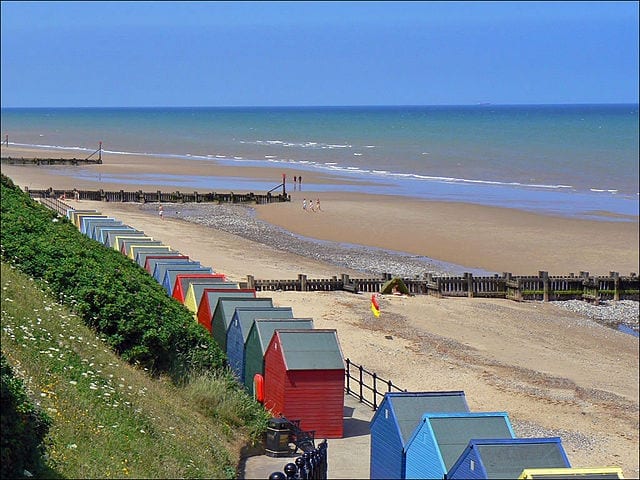 4. Broad and long!
The Norfolk Broads account for a staggering 125 miles of waterway. They were made by peat digging, taking centuries of labor to bring to fruition. Now that must have taken a lot of elbow grease – and a fair bit of rainfall, too!
5. Tourism is a huge deal down in Norfolk.
Much of the economy in Norfolk relies on tourism. The beautiful area welcomes tourists from all over, mainly day or weekend tourists looking for a quick getaway within England's quieter reaches. It's also a popular family holiday hotspot, with seaside towns such as Cromer and Hunstanton appealing to millions.
6. A mammoth discovery!
For all of the history buffs lovers out there, Norfolk is a great place to visit! It is home to the Deep History Coast – here, you will find the oldest and best-preserved skeleton of a wooly mammoth in the world. It's odd to stand so close to a beast that existed so long ago!
7. Fetch my carriage!
If horse riding is your thing, then you'll be glad to know that Norfolk is home to huge equestrian events every year! Dressage and carriage driving are the two biggest equestrian focuses in Sandringham. In fact, the late Prince Philip, the Duke of Edinburgh, even competed in the carriage driving tournament!
8. Sea veggies, anyone?
If you're into anything salty and veggie-based, then you have to try some of Norfolk's famous samphire! It is a green vegetable that grows in muddy flats. You'll find it locally in all kinds of chutneys, cheese, and maybe even some whisky!
9. Ancient streets beckon!
Norwich (another place with a funny name) is known as being the most complete medieval city in all of the UK. If you visit, you'll find beautiful cobbled streets as well as medieval buildings still standing strong!
10. Pass the Colmans!
Norwich is also home to one of the biggest staples in British cuisine, Colman's Mustard! It is one of the oldest food brands still operating globally. A genuine taste of history!
FAQs about Norfolk
What is Norfolk most known for?
Norfolk is mainly known for its incredible coast, stunning landscapes, and quaint villages. It's also well-regarded for its family-friendly seaside holidays, and for being the mustard capital of the UK (some may argue, the world).
Which is the nicest part of Norfolk?
Norfolk is known for having many beautiful towns and villages, however, some of the most popular spots include Norwich (the 'county capital'), Hunstanton, Cromer and Wells-next-the-Sea.
Why is Norfolk called Norfolk?
Norfolk appears to have meant 'Northern people' once upon a time. The term, as we know it, dates all the way back to the 11th century, or possibly further. It makes sense when you break it down - 'north folk'!
External Sources:
https://www.visitnorfolk.co.uk/
https://www.tripadvisor.co.uk/Tourism-g186269-Norfolk_East_Anglia_England-Vacations.html
This page was last modified on July 31, 2023. Suggest an edit