13 Astonishing Facts about Acupuncture
Ever tried acupuncture before? There's more to it than simply lying back and having needles poked into your skin! This alternative medicine and treatment has helped millions of people all over the world cope with aches, pains, strains, and pressures over the decades. However, many people assume that it is simply a case of sticking a needle or two into points where we are feeling pain!
In this fact file, we're going to look at acupuncture in a bit more detail – offering up some fascinating facts about the practice which may just convince you to take a look at getting into the treatment yourself! Do always consider your options carefully when it comes to any kind of health treatment – and read on to learn these interesting facts about acupuncture…
Acupuncture is a medical practice which is derived from alternative Chinese treatments, and which has largely been adapted for purpose in the west. Many feel that it is pseudoscience compared to any kind of medical phenomenon. However, many people have stated that the practice has helped them.
Acupuncturists, who work in the treatment, will largely focus on four key areas before deciding how to treat you during the process, they may consider the strength of your pulse or heart rate, where you are feeling pain, how your tongue appears in terms of shape and coating, and even the color of your face.
Acupuncture in the west generally follows standard medical diagnosis wherever possible. It's the process, largely, of helping to stimulate specific muscles and nerves. In fact, it's a practice which has been around since ancient times. Most believe that China is the origin site of acupuncture, though many do dispute this.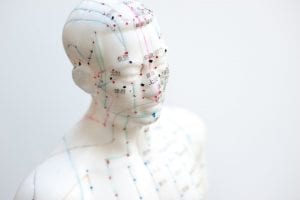 It's not just people who can benefit from acupuncture, it seems, as some people and vets recommend the practice for pets who may be suffering with aches, pains, and joint problems.
The WHO's stance on acupuncture appears to surround the idea that it is therapeutic. Therefore, it may be best viewed as a topical solution to many treatments for various conditions, rather than a complete cure. However, those who receive acupuncture may advise conversely, and variously.
Thanks to the sheer age of acupuncture as a practice, and thanks to the evolution of medicine over the years, there are many different ways in which acupuncturists actually practice their techniques. For example, some will follow Traditional Chinese Medicine, or TCM. Others may follow Japanese or Korean variations. In the west, it is possible to try even further variations on the practice.
Acupuncture is widely offered across the UK, in a wide variety of pain clinics and specialist centres. For example, figures from around 2009 showed that more than four million acupuncture treatments took place countrywide.
Acupuncture is also available on the NHS, however, according to guidelines from the NICE, it is generally only recommended as an option if you are suffering from migraines or chronic headaches.
The whole concept of acupuncture revolves around the idea that we all have Qi, or a Life Force. This is energy that we are all said to store up, and acupuncture helps to relieve pain by focusing on Qi zones.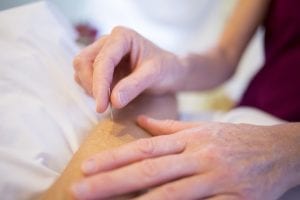 While today's acupuncture needles are extremely slim, fine, and made from stainless steel, they were traditionally made from bamboo and bone. Thankfully, things have gotten more hygienic over the years!
It's thought that acupuncture saw a huge boom in China in the 1940s following Mao Zedong's rise to power. He believed that the country should focus more on its traditional values, and as such, the TCM movement was born.
UNESCO actually recognises acupuncture and moxibustion to be part of its Intangible Cultural Heritage List.
It's even thought that simulated acupuncture might work just as well as the physical practice, rather like a placebo system. What's more, evidence appears to suggest that the practice works best on people who believe in its power. Therefore, if you really want to feel the benefits of acupuncture, maybe it is worth taking a deep breath and believe that it will do you some good!
Do you know any interesting facts about acupuncture?  Share them in the comments below!
This page was last modified on September 28, 2021. Suggest an edit