10 Fun Facts about Kentucky
From chicken to derbies, pretty much everyone in the US has heard of Kentucky. But, believe it or not, this state has even more to offer than just finger-licking chicken and the occasional horse race! Here are ten fun facts about Kentucky you'll want to remember.
1. It's a mining state.
Although when we think of Kentucky, many of us tend to think of fried chicken or horse racing, Kentucky's talents actually lay elsewhere! Kentucky's main industries are actually mining and agriculture. That is why it is known as the Bluegrass State!
2. It's the home of the Post-It.
Millions of us use Post-It notes, whether at work or at home. But, did you know that you have Kentucky to thank for these ingenious pieces of paper? Post-It notes were invented here, and the brand and factory are both still based in Cynthiana.
3. Adding cheese to a burger… revolutionary!
We all have Kentucky to thank for the iconic cheeseburger! The first cheeseburger was made in the Kaolin restaurant, in Louisville, back in 1934. Nowadays, cheeseburgers are made nearly all over the world and have become a staple icon for the US.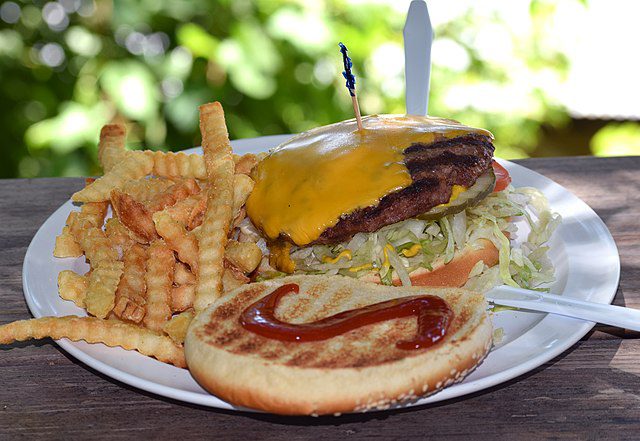 4. Legendary Kentuckians!
Some of the world's most famous politicians, actors, and athletes have come from Kentucky. Some of the biggest names to come from Kentucky include Abraham Lincoln, Johnny Depp, and Muhammad Ali.
5. I see trees of green…
Kentucky is one of the largest wood exporters in the US. In fact, about half of the state is still made of forest!
6. All the colors of the moonbow!
We've all seen rainbows before, but if you ever want to see a moonbow, then Kentucky is the place to go! Moonbows are rays of light emitted by the moon. They can frequently be seen reflected on the Cumberland Waterfall. In fact, it is the only waterfall in the world on which you can see moonbows regularly!
7. The world's most famous song?
The famous Happy Birthday song that we all sing multiple times a year actually came from Kentucky! It is believed that two sisters from Louisville wrote the song back in 1893.
8. It's completely surrounded!
Kentucky is surrounded by plenty of other states. In fact, as you cross the various borders, you could end up in Ohio, Indiana, West Virginia, Illinois, Virginia, Missouri, or Tennessee!
9. Don't be a dummy!
Kentucky is home to the biggest collection of ventriloquism puppets in the entire world. Located in Fort Mitchell, you will find the Vent Haven Museum, home to the dummies in question!
10. Honor your Mom!
Kentucky was also the first place to ever celebrate Mother's Day. The special day for the women who raised us was created about 30 years after Mary Wilson had started celebrating it in her local area. Now, it is linked to Mothering Sunday and is celebrated all over the world.
FAQs about Kentucky
Is Kentucky Fried Chicken really from Kentucky?
Yes, KFC really did get its name from Kentucky. Founder Colonel Harland Sanders was an entrepreneur who started his empire by selling the signature breaded chicken in his restaurant in Corbin, Kentucky. This was during the Great Depression and surely helped a lot of people feel a little better at the time! Eventually, Colonel Harland Sanders opened up his first KFC restaurant in 1952, but this time it was in Utah.
What is the capital of Kentucky?
Frankfort is the capital city of Kentucky. It has been the capital since 1792.
Do you know any fun facts about Kentucky? Share them in the comments below!
Sources:
This page was last modified on July 26, 2023. Suggest an edit