11 Mesmerising Facts about Madame Tussauds
If you want to get up close and personal with people from history – or even your favourite movie star – the easiest way to do it is, of course, through visiting a waxworks gallery. It takes huge time and effort to build truly fantastic likenesses of people, and London's Madame Tussauds is perhaps the most popular museum of its kind in the world.
Welcoming thousands and thousands of visitors each year, there are plenty of reasons why it remains a staple attraction for tourists. Here are some interesting facts about Madame Tussauds and the exhibits which might just influence your future trip-making!
Madame Tussauds has around 14 different zones or areas. These play host to more than 300 different waxworks, who will change round every so often.
The museum is, of course, named after the eponymous Madame Tussaud. Marie Tussaud was an expert wax sculptor, who started working on her masterpieces from an early age. In fact, it's thought she made her first exhibit, a sculpture of the author and philosopher Francois Voltaire, at 16 years of age.
Tussaud opened her museum in 1835, and since then, it has remained a fantastic day out for visitors hoping to see historical figures and famous people up close and personal.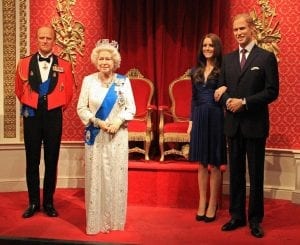 It's thought that the current team working on figures at the museum takes around four months to make each model. The process is costly, too – it's thought that around $300,000 is invested in each figure.
The figures you see at Madame Tussauds are actually made a little bigger than the actual people they represent. That's because wax, of course, is likely to melt. Therefore, the team makes sure to build them 2% bigger than their real-life counterparts to account for shrinkage.
Madame Tussauds was, in fact, the first museum to set up on London's famous Baker Street, which you might otherwise know as being the home of super-sleuth Sherlock Holmes.
However, it now resides on Marylebone Road, having moved in 1884.
Madame Tussauds has changed hands in terms of ownership multiple times. In fact, it's a fairly confusing affair. It's had stakeholders sell and buy the museum on several occasions, with a Dubai Capital firm having bought the exhibits in 2005. As of the time of writing, however, it is British-based entertainment company Merlin PLC who owns the brand.
The museum itself is worth an incredible amount of money. If you wanted to buy the collection for yourself, you'd have to invest at least $1.9 billion.
The museum depicts a host of famous people, from royals to movie stars. However, it also depicts historic figures and even criminals. Most infamously, the museum hosted a waxwork of Adolf Hitler, which was taken down in 2016 following widespread complaint.
Do you know any interesting or fun facts about Madame Tussauds that we've missed? Share them here in the comments section below!
This page was last modified on July 27, 2020. Suggest an edit