10 Brilliant Facts about Berkshire
Berkshire – one of England's many famous "shires," this county is perhaps most famous for its sheep farming, its horse racing, its quaint villages, and its royal seat at Windsor Castle. But what makes Berkshire stand out from the other shires? Let's take a look at some fun facts about Berkshire that might inspire a visit in future. (Psst – just so you know, it's pronounced bark-sher, if you'd like to sound like a local!)
1. It's an English county bordered by five other shires.
Berkshire is located in the southeastern region of England. It borders Oxfordshire, Buckinghamshire, Surrey, Hampshire, and Wiltshire.
2. Berkshire's "capital" or "county town" is Reading, the largest town in the region.
Reading (pronounced red-ing) is home to a research university founded in 1892, and weirdly enough, is known for its biscuits, beer, and for having the UK's longest railway viaduct. It's also bid for city status at least three times. Your time will come, Reading!
3. Berkshire has historic empirical and royal links.
Berkshire is known for having a long history dating back to Roman times! It was once part of the ancient kingdom of Wessex. And, the historic town of Windsor, located in Berkshire, is home to Windsor Castle, one of several official residences of the British Royals.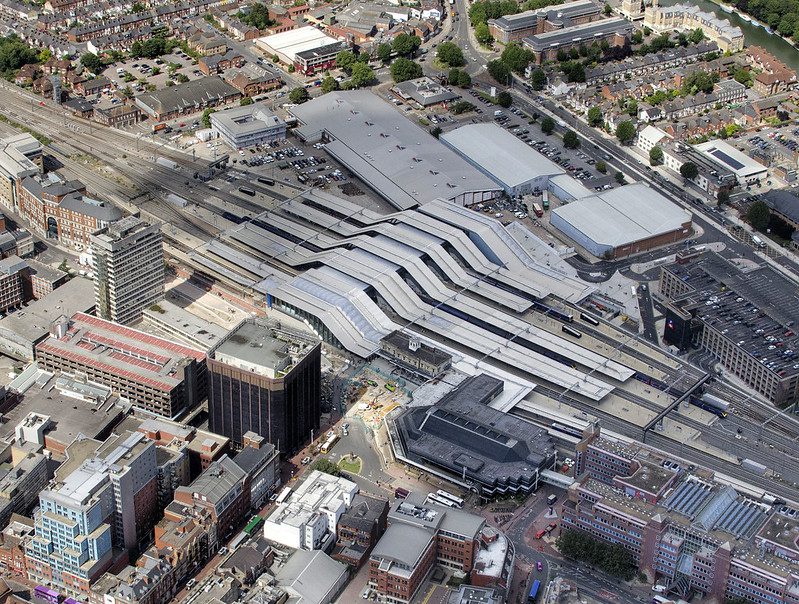 4. Windsor Great Park is one of the county's best-loved tourist spots.
If you ever get to go to Berkshire, you might want to see Windsor Great Park! This expansive park covers around 4,800 acres and surrounds Windsor Castle. It's known for its scenic beauty and diverse wildlife, and it's thought that 1.5 million people visit the Castle and its grounds every year.
5. Berkshire is the horse racing capital of England.
Berkshire is famous for its horse racing events, particularly the Royal Ascot. It is a prestigious annual horse racing event attended by the British royal family and many other celebrities! It's home to racecourses such as Royal Windsor and Newbury, too.
6. It's been home to many famous actors, singers, and directors.
There are many notable individuals who have lived in Berkshire. For example, Kate Middleton (Duchess of Cambridge), actors George Clooney, Ricky Gervais, Nicholas Hoult, and Kate Winslet, director Sam Mendes, and Black Mirror creator Charlie Brooker all call Berkshire home.
7. It's home to the UK's Silicon Corridor.
Have you ever heard of the Silicon Corridor? It's a nickname given to the Thames Valley region in Berkshire. It gained the nickname due to the presence of numerous technology companies and research centers that have set up in the area, such as Microsoft, Adobe, Oracle, LG, and Huawei – it's also known as the M4 Corridor as it's close to the M4 motorway.
8. Berkshire culinary delights include traditional hog roasts and Eton mess.
Berkshire plays host to several unique county dishes, such as its Eton mess dessert, hog roast dinners, bacon pudding, Barkham blue cheese, and Windsor pudding.
9. Eton College is one of the most prestigious schools in the country.
The highly prestigious Eton College is a public school offering exclusive tuition to Berkshire families – but did you know that 20 Prime Ministers of the UK, including David Cameron and Boris Johnson, studied there? Cameron was the first Eton graduate to become Prime Minister in 46 years.
10. It's technically home to the biggest lion in the world.
Don't panic, Berkshire denizens – it's a statue! The Forbury Lion is a stunning sculpture cast in iron, standing to remember the lives of the 329 men of Berkshire's 66th Regiment of Foot who died during combat in Afghanistan in the late 19th century.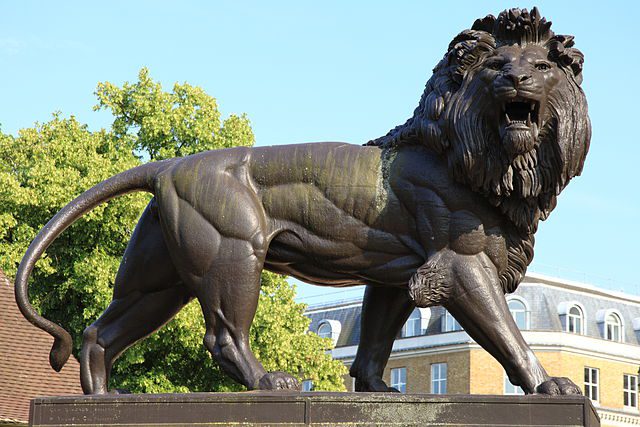 FAQs about Berkshire
Why is Berkshire famous?
Berkshire is mostly known for playing host to the Royal Family! They spend a lot of time in Windsor Castle and in their individual homes in the area. However, the area is also famous for its cheese, its sheep, its biscuits, and its beer.
How many cities are in Berkshire?
While Berkshire is well-known for its stunning towns, it does not, in fact, have any cities! It is, however, relatively close to the country's capital city of London. Reading, its "capital" or "county town," is the biggest town in the UK without city status.
Is Berkshire a nice place to live?
Berkshire is known for being one of the nicest places to live in the UK! However, living here comes at a price – of the 46 ceremonial counties in England, Berkshire is the 8th richest.
Further reading:
https://factcity.com/tag/England
https://www.visitsoutheastengland.com/places-to-visit/berkshire
https://www.britannica.com/place/Berkshire-county-England
Do you know any fun facts about Berkshire? Share them in the comments below!
This page was last modified on August 22, 2023. Suggest an edit