☘️ 10 Perfect Facts about St. Patrick's Day
For the love of the Irish – St. Patrick's Day is a huge celebration of everything that's green and gold about the Emerald Isle. Not just celebrated in the Republic of Ireland but over in the US, too, mid-March offers lots of great opportunities to get into the party spirit. If you're planning your own St. Patrick's night out, we have stacks of background details to share with you. Here are some fun facts about St. Patrick's Day you'll likely want to keep in mind!
1. What is St. Patrick's Day?
Although St. Patrick's Day, or St. Patty's as some call it, is known primarily as a cultural holiday, it is also very much a religious holiday. It is celebrated annually, each March 17th.
2. Why is St. Patrick's Day on March 17th?
Although it may seem like a strange date to choose for a religious celebration, there is a good reason why we celebrate St. Patrick's Day on March 17th! That is because it is the traditional death date of the patron saint of Ireland, St. Patrick.
3. It honors a long-lasting tradition.
Although St. Patrick's Day may feel like a fairly modern celebration, it has actually been around for over 1,000 years! However, it only became an official Christian feast day around the 17th century.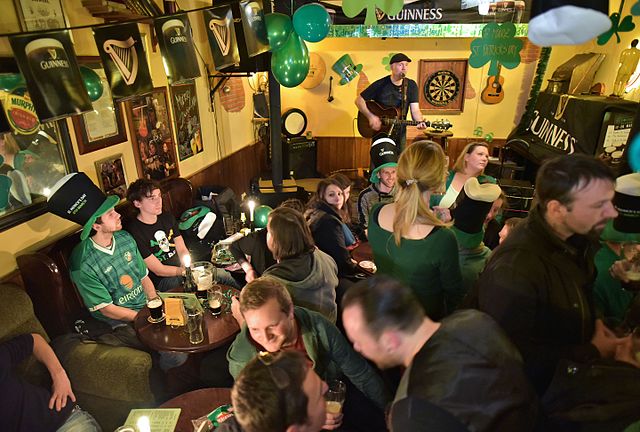 4. Here's how to celebrate St. Patrick's Day.
Although many of us simply head to our favorite Irish pubs to celebrate St. Patrick's Day, plenty of important events take place worldwide to commemorate the special date! These include parades, festivals, street performances, and more!
5. A very green holiday!
The main theme of St. Patrick's Day is the color green! From green clover to green hats and socks, green ornaments, you can't escape the verdant hues. This is because green is Ireland's thematic color, representing the Emerald Isle.
6. Tuck into some cabbage!
If you have ever celebrated St. Patrick's Day, you might have done so with a traditional dish – corned beef and cabbage are the traditional foods to eat today if you really want to "do St. Patty's properly." However, interestingly enough, this seems to be more of a tradition in the US than it is anywhere else, including Ireland!
7. Break up the soda bread.
If you want to get your teeth into something a little more Irish, why not try Irish soda bread? You simply make bread as you normally would but replace the yeast with baking soda – the change in taste is surprising, but still delicious!
8. When was the first-ever parade held?
The first ever St. Patrick's Day parade was held in New York City, way back in 1762! And now, every year, people from all over come to the city to witness the biggest St. Patrick's Day parade – which, bizarrely, is in the US as opposed to over in Ireland.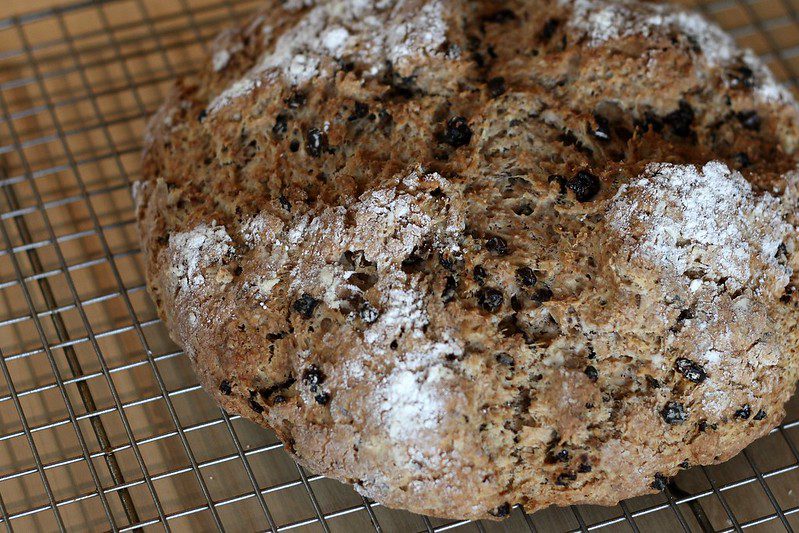 9. Is it a public holiday?
Although St. Patrick's Day is indeed a public holiday in Ireland, it isn't quite at that status yet in the US. It is well celebrated in the US, but it is not actually a national holiday!
10. Got any shamrock?
While many of us call it clover, it's known to millions as lucky shamrock – especially if it has four leaves. This is the symbol of Ireland and one that's used everywhere on St. Patrick's Day! According to legend, St. Patrick himself used shamrock – believe it or not – to help explain the concept of the holy trinity to the people of Ireland.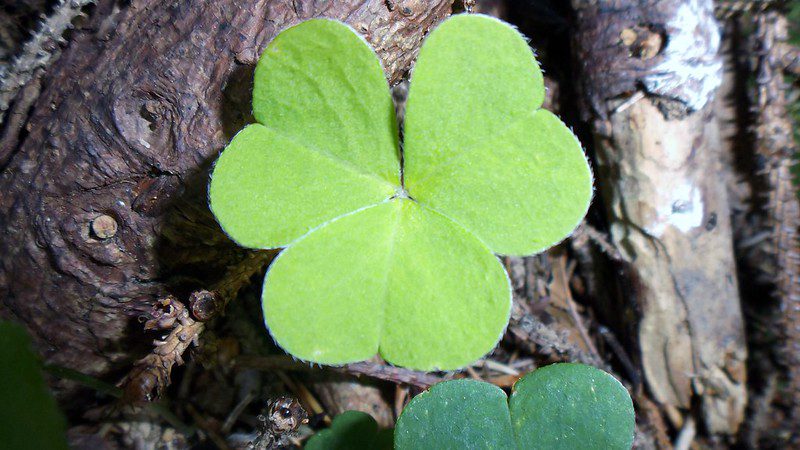 FAQs about St. Patrick's Day
Why do we celebrate St. Patrick's Day?
Many of us love sticking our tongues out at the sky to taste the snow, but is it bad for us? Basically, the rule of everything in moderation applies here! A small amount won't harm you at all. But never eat snow once it has fallen on the ground!
Do the British celebrate St. Patrick's Day?
Although St. Patrick's Day is celebrated throughout the US, it is not as big in Britain. It is mainly celebrated in Irish pubs and cities in which there is a strong Irish presence. Ireland's history with Britain is controversial - which is why some celebrations may be seen as controversial.
Why is orange bad on St. Patrick's Day?
Wearing the color orange on St. Patrick's Day is a faux pas - and with good reason! The color orange is generally associated with the British crown and those who supported it before Ireland became independent.
Further reading:
https://factcity.com/tag/Ireland
https://www.history.com/topics/st-patricks-day/history-of-st-patricks-day
https://www.ireland.com/en-gb/things-to-do/themes/culture/st-patricks-day/
Do you know any fun facts about St. Patrick's Day? Share them in the comments below!
This page was last modified on May 19, 2023. Suggest an edit