16 Delightful Facts about the Danube River
The Danube is a popular attraction in Central and Southern Europe with its many river cruises to culture capitals. Discover 16 other interesting facts about the Danube River below.
 The Danube River is the second-longest river in Europe, after the River Volga.
Romania is where the greater part of Danube lies.
The river covers over 2,800 kilometers as it travels through Europe.
Although it starts off as two little streams, they join into one flow in Donaueschingen in Germany. There's a stone statue to symbolically show that the river originated there!
Vienna, Budapest, Bratislava and Belgrade are the four famous cities in Europe that the River Danube flows through.
Around 20 million people rely on the Danube River for drinking water.
The river is home to numerous sunken German ships. The Germans sunk their ships here to avoid the Soviets gaining control of them during World War II.
For the ten countries that border the river, the Danube is of crucial economic importance. Generation of hydroelectricity, fishing and irrigation are primary ways the river is used. In addition, the river is a major shipping route for Central and Eastern Europe.
The Danube was referred to as the "Queen of Europe's River" by Napoleon.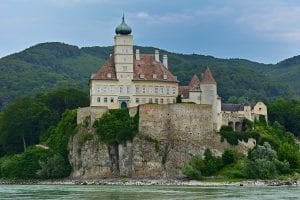 Hundreds of thousands of visitors from all over the world are attracted towards the popular river cruises that run along the Danube.
The river is referred to in multiple films, songs and books, including Stanley Kubrick's 2001: A Space Odyssey.
The river is surrounded by some great hiking trails. You will be able to find walking and biking trails for almost the entire length of the river.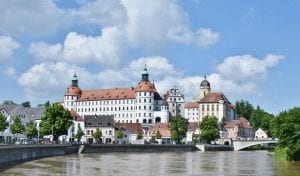 The Danube is one of many rivers which empties into the Black Sea on the Romanian coastline.
Although the river was essential for fisherman before the Middle Ages, this importance has declined over time due to over fishing.
The Danube River was designated a UNESCO World Heritage Site in 1991.
There's more than 700 dams which have been built along the Danube River's tributaries.
Do you know any interesting facts about the Danube River?  Share them in the comments below!
This page was last modified on January 6, 2023. Suggest an edit