10 Wonderful Facts about Westminster Abbey
Westminster Abbey remains one of London's best-loved and most magnificent historical landmarks. It's a truly spectacular piece of Gothic architecture, and for that reason, millions of people visit each year.
Here are some fun facts about Westminster Abbey you may not already know about!
1. The Abbey's been in use for centuries.
While Westminster Abbey has roots dating back to the 10th Century, King Henry III helped bring it into prominent use during the 13th Century.
2. Other Gothic buildings are left in the shade!
It's perhaps the most famous Gothic building in the UK – a stunning example of the architectural style dating back centuries.
In fact, it houses the biggest Gothic vault of its kind across the whole of England. It's 102 feet tall, and you really have to see it in person for the full effect!
3. It's more than just a singular building.
Believe it or not, there are around 450 different monuments and tombs in the Abbey. These play host to people who once paid to be buried here! However, it's more likely you'll find burial sites of important public figures going back centuries.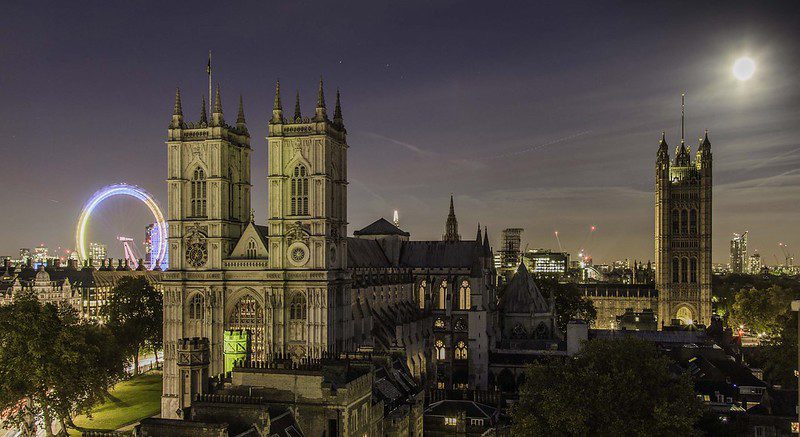 4. The Abbey garden is truly interesting.
The Abbey is also thought to play host to the oldest garden of its kind in England. It was once a monks' medicinal garden, but nowadays, it's a fantastic refuge in the city centre.
5. Chapels all around!
The Abbey is home to several magnificent chapels. These include the Lady Chapel, otherwise named after King Henry VII. It's one of the biggest – and tallest – rooms in the building, though other areas such as the Chapel of Our Lady of the Pew are fairly compact.
6. It's technically a church.
Despite its name, Westminster Abbey isn't technically an abbey at all! It's actually the Collegiate Church of St Peter.
This confusion arises thanks to King Henry VIII, who made sweeping changes to English religion in the 16th Century. After the monasteries were dissolved, the Abbey became a cathedral, then a Royal Peculiar, or a church.
7. Knock, knock!
If you know a thing or two about British doors – and why wouldn't you – you may know that the Abbey is home to the oldest surviving door in the country. It's thought the last remaining door from Anglo Saxon times still stands here. Incredibly, the door consists of wood from a tree that grew during Roman occupation.
8. Westminster Abbey plays a pivotal part in coronations.
Westminster Abbey is where all English monarch coronations take place. However, this has only been tradition since around 1066, and less than 40 coronations have taken shape here at the time of writing.
The last coronation to take place here was in 1953 – where our reigning Queen, Elizabeth II, took the throne from her father King George VI.
9. It's also a royal wedding venue.
The Abbey is also the main venue for royal weddings. At the time of publication, 17 royal couples have tied the knot here, with the latest being the Duke and Duchess of Cambridge in 2011.
10. Cromwell didn't stay buried here for long…
As well as being the burial place for many important figures, it was once the resting site of controversial Lord Protector Oliver Cromwell – he had control of the country at a time when the monarchy was ousted. However, when the monarchy returned to power, they removed his body and affixed his head to a pole outside the grounds! Thankfully, we live in more enlightened times now – and his cranium has vanished.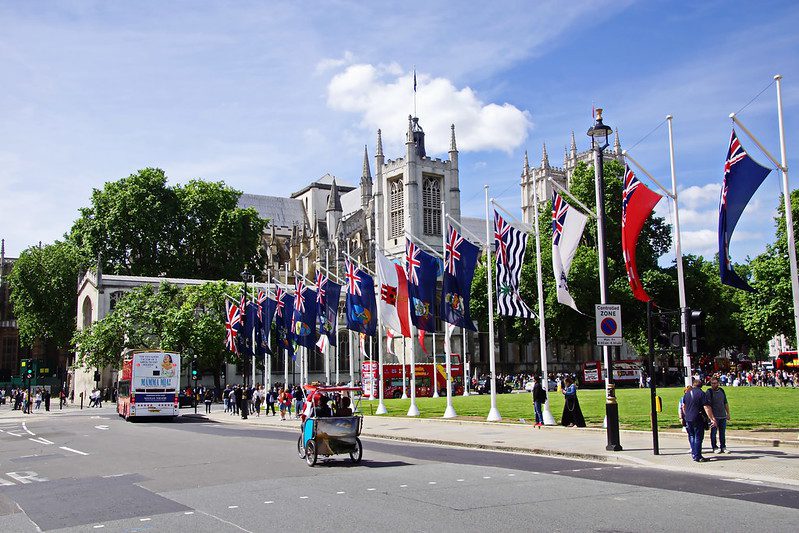 FAQs about Westminster Abbey
What makes Westminster Abbey so important?
Westminster Abbey is seen as one of the most important structures in royal tradition. It's normally the wedding location for monarchs and heirs to the throne, and it's where kings and queens are crowned.
Can you visit Westminster Abbey for free?
Yes, providing you are doing so to worship or attend mass - if you wish to tour the grounds, you need to pay a fee.
Can anyone get married at Westminster Abbey?
No - that right is reserved for members of the English royalty, as well as those related to the Order of the Bath, and people who live in the precinct zone.
Do you know any fun facts about Westminster Abbey? Share them in the comments below!
This page was last modified on July 26, 2023. Suggest an edit