28 Cheap Home Decorating Hacks
Hacks give us a quick and clever solution to tricky problems! Home decorating hacks are the real deal if you want to reinvent your home with some useful and innovative ideas that can improve your living space. Sometimes only a small change and a personal touch are what it takes to make our homes even homier.
You too can be a designer if you know the right tricks that will take you to the next level of home décor. Be bold and make the changes you want to see in your home. 'Wow' your family and friends with your craftiness by using these home decorating hacks that'll freshen up your living space!
Create a DIY home spa by attaching a big bunch of eucalyptus to your shower head, behind the stream of water. Not only does it look pretty, but the eucalyptus will also release its beneficial oils in the steam.
For pet owners, design the bottom kitchen cabinet drawer that slides open to hold the water and food bowl for your furry friends. It keeps the bowls off the ground and can be easily tucked away when needed.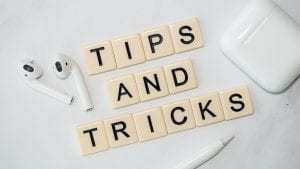 A glass box is a great alternative to a frame. Place one on a surface and fill it with meaningful items such as trinkets from holidays, childhood photos, or postcards from friends.
Avoid spending lots of money on an expensive pre-made cord light fitting. Buy a triangular shelf bracket and a pretty cord light cable and DIY it instead.
Hang your overhead lights with a cord kit, lantern, and a couple of small command hooks.
You can also use command hooks to hang a paper towel holder under your cabinets.
Use a Sharpie and draw a design on a light bulb to cast a neat shadow when the light is turned on.
A rolled-up blanket under your door will block cold drafts and noise. Just keep in mind to secure it with 4 big safety pins.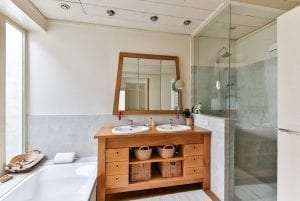 Customize your kitchen backsplash with bigger sheets of removable contact paper.
For extra privacy that still lets in light, put lace, fabric, or paper over your windows using corn starch and water.
Install a tension rod or a curtain rod above your sink so your dish towel and sponge are always easy to grab. Plus your sponge will stay out of the water.
Make more space in your closet by hanging several shirts from a length of chain, or by hooking hangers together with soda can tabs.
You need to hang some art but you don't want to waste money on frames? Try using clothes hangers. This look works incredibly well for kids' art and other types of drawings. Best for casual art, this look is cheap and cheerful.
If you have an exposed closet or clothing rack, use colored tape to prettify your hangers.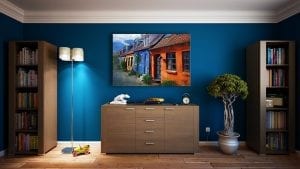 Attach slices of a wine cork to your furniture's legs to prevent stretches on the wooden floors.
Try embellishing a piece of furniture with nailhead trim. This type of project can be done on just about any piece of furniture and is great if you want to update an old, bland piece.
Why hide away your jewellery in a drawer or a box? Decorative ladders are great for hanging and displaying necklaces and bracelets as well as scarves. Apple picking ladders work particularly well for these types of displays.
A ladder can also make a perfect shoe rack in case you need one. Consider repurposing an old ladder you no longer use. You can just put it in the desired spot, no transformation required.
You should check your jewellery boxes for any old necklaces you no longer need. You can turn these into tiebacks for your curtains. It's a very easy project and you can use the idea to add a glamorous touch to your home décor.
The easiest way to update a piece of furniture is with new hardware. Change a doorknob, replace a curtain rod, or get some new switch plates. You'll be amazed at the difference it can make.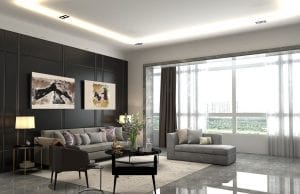 Use a rope to hang a mirror on the wall. Use this idea for the bathroom. You can give the space a chic and inexpensive makeover this way. This idea can also be applied to all sorts of other spaces and situations.
Silver vessels make great vases so try using an ice bucket or teapot to hold a floral arrangement and display it on the coffee table.
Hanging wallpaper or fabric in a frame on the wall is a great way to add a shot of color and pattern to a room.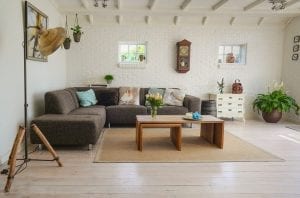 "Washi tape" is a crafter's dream. Use it to create designs on the wall, embellish pieces of furniture, update lampshades and photo frames, or add excitement to the side of a door.
If you can find a vintage ironing board that doesn't have a padded surface, you could give it a quick and simple makeover and reuse it as a table.
If you ever want to update some of the doors in your home, consider ceiling medallions. You can centre these elegant decorations around the doorknobs. After you apply them, paint them the same color as the doors.
Style an empty fireplace into a little gallery to display pottery and artwork.
Do you have any home decorating tips, hints or hacks?  Share them with us here in the comments section below!
This page was last modified on January 13, 2021. Suggest an edit