28 Stunning Makeup Tricks and Hacks for Beginners
We all want to look our best at all times. Makeup helps us feel confident and beautiful, emphasising our best features and minimising our flaws. It also makes us feel as though we're an artist with an infinite palette of materials and colors. Which one to use?  How to apply it?
Where to begin?
These makeup tips and tricks for beginners will surely help you sort out these dilemmas and help you be the best versions of yourselves:
Before you begin applying makeup do the following:
Wash your face. Use a cleanser suitable for your skin type;
Tone the skin. This step is essential for oily and acne-prone skin types to reduce the oily appearance. Using a cotton ball, dab some toner over your face and neck.
The most important of all basic makeup tips is to hydrate the skin with a moisturiser before applying makeup. Dry and sensitive skin types should go for oil-based moisturisers, oily skin types should go for water-based moisturisers that won't clog the pores.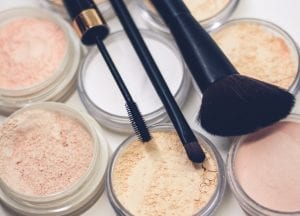 Know your skin color tone before you begin.
Start with a face primer. A primer sets the base for the makeup, giving it a smooth appearance, and making it last longer.
Conceal dark circles and blemishes. Choose a concealer two shades lighter than your own skin.
If you feel like your concealer is too heavy, mix a little moisturiser (or sunscreen) to make it lighter.
Apply foundation evenly. To begin, put some foundation on your hand and apply it on your face using a brush. Use a sponge to blend the foundation evenly on your face.
Always blend your foundation outwards.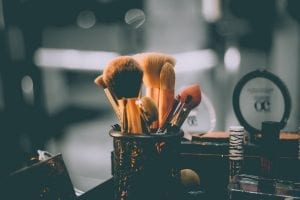 Conceal better. The best way to apply concealer is in a conical shape extending the tip of the cone at the end of your nose. This way you'll conceal the dark circles and eye bags and at the same time contour the sides of your nose.
For flawless blending, clean a brush before moving onto a new product or area on your face. This way, you won't pack on more product than necessary.
Sweep a single-color eye shadow. For a simple makeup look, you can sweep a light, soft eye shadow color across the lid.
Apply eye shadow colors over that light, neutral base to make them stand out even more.
If you want to intensify eye shadow colors, mix a little setting spray into the shade you want to use.
Mix old pigments together to create some interesting eye shadow shades.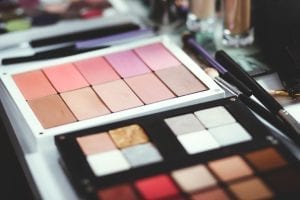 Want to have big beautiful eyes? The trick is to use white or nude eyeliner. Line your waterline (the bottom of your eyes) and you'll see the magic.
For well-defined eyebrows use highlighter right above the eyebrows and blend it out smoothly. Beautifully shaped brows immediately up your makeup game!
"Dot" your way to a perfect winged eyeliner! Got a shaky hand? Don't worry, draw small dots over the lash line using the eyeliner and you'll make a perfect curvy line in no time.
If you want to make the perfect winged eyeliner use scotch tape in an angular manner on the side of each eye and use the ends to create a perfect wing or use a spoon as a stencil.
Curl your lashes before applying mascara gradually from the roots to the tips. Curled lashes help open the eye and make your lashes look longer.
Apply mascara in thin light layers to avoid caking and clumping. Start with less and add more as needed.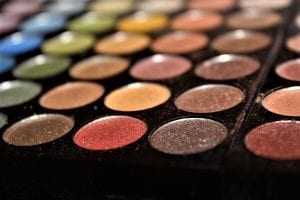 Dust some translucent setting powder on your lashes between coats of mascara to plump up your lashes.
Place a spoon or card under your eyes when applying mascara to avoid messing up your eyeliner or eye shadow.
Use a lip gloss or glossy lip color to make your lips look fuller. As a beginner, the easiest way is to start in the middle and move outwards towards the edges.
To ensure a long-lasting lipstick dab a little translucent loose powder or colorless eye shadow to lock your lipstick in its place.
To make your lips fuller, try this easy trick of applying white eyeliner to the center of your lips.
If you want a certain lip color but don't have the lipstick, use eye shadow, and lip gloss.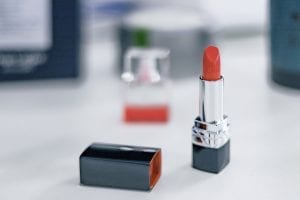 To avoid lipstick-stained teeth after you have applied lipstick, put your thumb inside your lip, pucker up and pull the thumb down.
If your lip stain dries out your lips, add a drop of essential oil to create moisturizing lip stain.
To avoid cake-face makeup, use a finishing spray to give your face an even, natural look.
Do you know any makeup hints, tips, tricks or hacks?  Share them in the comments below!
This page was last modified on August 18, 2021. Suggest an edit