19 Fun Facts about Donald Trump
Before entering politics, Trump was a famous television personality and wealthy businessman.  He's now the 45th ex-president of the USA! Love him or loathe him – here are some interesting – and some funny facts about Donald Trump…
1. Trump surprised millions to claim victory in 2016.
To many people's surprise, Donald Trump won the US election to become the 45th President of the USA on the 9th November 2016.
2. He had military schooling.
His parents sent young Donald to the New York Military Academy at 13 years old. It's said that the academy could be a brutal place where threats and force were used to keep order.
3. He's a real estate mogul.
By the time Trump was 27, he had already owned 14,000 apartments and was running the Trump Management Corporation.

4. Donald Trump prefers not to touch!
He's a germaphobe who does not like to shake hands.
5. He's facing many allegations.
As of 2020, at least 25 women have accused Donald Trump of inappropriate sexual behavior in several incidents over the last 30 years.
6. Trump is s huge fan of golf.
Donald Trump owns and operates 17 golf courses around the world including those in Dubai, the USA, Scotland, and many more.
7. He's been on the big screen.
Not many people know this but Trump made a brief appearance in Home Alone 2: Lost in New York.
8. Trump abstains from addictive substances.
Trump does not smoke nor drink alcohol because he had seen how much his older brother Fred Trump Jr struggled with these addictions which ultimately led to his death.
9. He's reportedly a billionaire twice over.
As of August 2020, Donald Trump reportedly had a total net worth of $2.1 billion USD.
10. The Trump lineage comes from Europe.
Donald Trump is of German and Scottish ancestry.
His family's name was originally Drumpf or Drumpft but changed to Trump when the Thirty Years' War occurred in the 1600s.
11. A few women have married into the Trump line.
Trump has been married three times. His first wife was Ivana Zelnickova from 1977-1991, his second wife was Marla Maples from 1993-1999 and his current wife is Melania Knauss who he married in 2005.
He has two daughters and three sons: Ivanka, Tiffany, Donald Jr, Eric, and Barron Trump.
12. Trump has always been interested in US politics.
Over the years, Trump's political party affiliations have changed numerous times. He was registered as a Republican in 1987. He then changed to the Independence party in 1999, and then changed to a Democrat in 2001. He then changed back to a Republican in 2009 but in 2011, he left the party again and didn't wish to enroll in any party but that didn't last long as in 2012, he re-joined the Republican party once again!
13. His finances have come under scrutiny.
Trump has never filed for personal bankruptcy but between 1991 and 2009, he had been filed for bankruptcy six times for his business properties.
14. Many believe he could be more altruistic.
It's reported that Trump is one of the least charitable billionaires in the world and has donated only $3.7 million to his own charity over a period of 20 years, which is less than the $5 million the WWE donated to his charity in 2007 alone!
15. His diet, too, hit the headlines.
Donald Trump loves to drink Diet Coke. It's reported that he drinks roughly 12 cans of Diet Coke per day… that's a lot of soda! He's also a huge fan of fast food such as McDonald's, Burger King, and KFC. He loves McDonald's so much, that he's even asked the White House to recreate the food!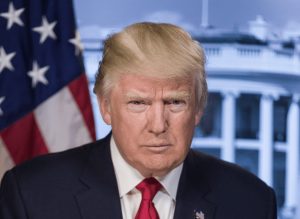 16. The Trump family comes from good money.
Trump was born into a wealthy family. Over his lifetime, Trump has received at least $413 million from his father, Fred Trump.
17. A damning report suggested Trump avoided paying the IRS.
It's said that the average American pays $9,000 a year in taxes. In late September 2020, The New York Times reported that Donald Trump made "chronic losses" and had "years of tax avoidance", paying no income tax at all in 10 of the last 15 years, and paid just $750 in 2016.
18. Trump was hit by COVID-19 at its height.
On 2nd October 2020, President Trump announced on Twitter that he and the First Lady, Melania Trump had contracted Coronavirus.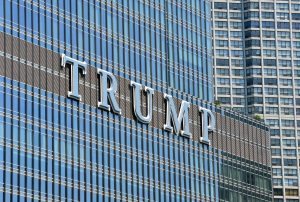 19. Trump would eventually be voted out of office.
In November 2020, the American public voted Joe Biden to become the 46th president of the USA, ousting Donald Trump from the White House.
This makes Trump the only US president since the 1990s to only sit just one term.
FAQs about Donald Trump
Was Donald Trump impeached?
Donald Trump was the only US President to ever be impeached twice; however, on neither occasion was he removed from office.
Will Donald Trump run for re-election?
Trump has continued to vehemently deny losing the 2020 US election to Joe Biden; with reports suggesting he may try to run again in 2024.
What led to Trump's second impeachment?
Riots that took place at the US Capitol Building in January 2021, apparently mounted by Trump supporters, led to the deaths of five people - and led Trump to face a second impeachment, and a wide ban across social media on allegations of inciting violence.
Do you know any funny facts about Donald Trump? Share them in the comments below!