37 Fast Facts about Ferrari
When you think fast cars and sleek motors, you likely think of Ferrari before most other brands. The envy of motoring moguls  – Ferrari has grown to become synonymous with precision engineering all over the world. Their iconic red cars and incredible racing history are only part of what makes them so well-known – even with non-driving enthusiasts!
We're going to dive a little deeper into interesting facts about Ferrari and what makes it tick. What is it about their cars which are so appealing? What are their Formula One records really like? Above all, where did it all begin? We have the answers – keep reading, and you will be sure to find out all you need to know about what's largely regarded the 'sexiest car line' in the world.
Enzo Ferrari founded the Ferrari car manufacturing company in 1939. It was formed from the racing division of Alfa Romeo.
The headquarters of Ferrari are in Maranello, Italy. As such, it's perhaps the most famous Italian brand of car – and one of the most recognizable Italian brands full stop.
When Enzo formed the Company he was still legally bound to Alfa Romeo as a car designer.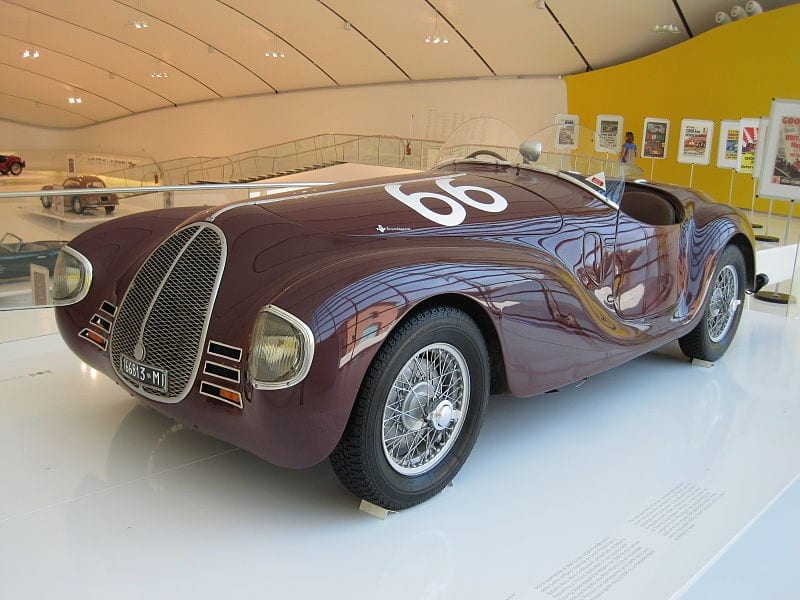 For that reason, his first Ferrari car could not bear his name and was called the 'Auto Avio Costruzioni 815'. It was later conveniently shortened to be known as the 'Tipo 815'.
The 'Tipo 815' was a 1.5 liter car with two seats. How things have changed!
Terrarossa means 'red head' in Italian and was to distinguish the car Ferrari made with a red
Engine from the more usual black or silver models.
The first Terrarossa was built in 1958. The name was re-used in 1984 with the launch of another new model that had a mid-engine layout.
Ferrari and Henry Ford entered talks about the US firm acquiring the Italian brand. Henry
Ford recognized the potential of Ferrari and wanted Ford to dominate the market for motors.
Prior to clinching the deal with Henry Ford, Ferrari decided to back out. Ford was reportedly left embarrassed and furious.
Motivated to get revenge, Ford pushed his engineers to design a car which would beat Ferrari at the Le Mans race. The Ford engineers succeeded and won with their Ford GT40!
Ford and Ferrari's battles were fittingly retold in the 2019 movie 'Ford V Ferrari', known as 'Le Mans 66' in the UK.
Ferrari built the limited edition 'F50' to commemorate their 50th Anniversary.
349 F50s were built, costing $680,000.
Ferrari, like many manufacturers, maintains a veil of secrecy over the development of new
To that end, Ferrari has its own race track to test the new cars, putting them 'through their paces' to ensure they meet or go beyond expectations.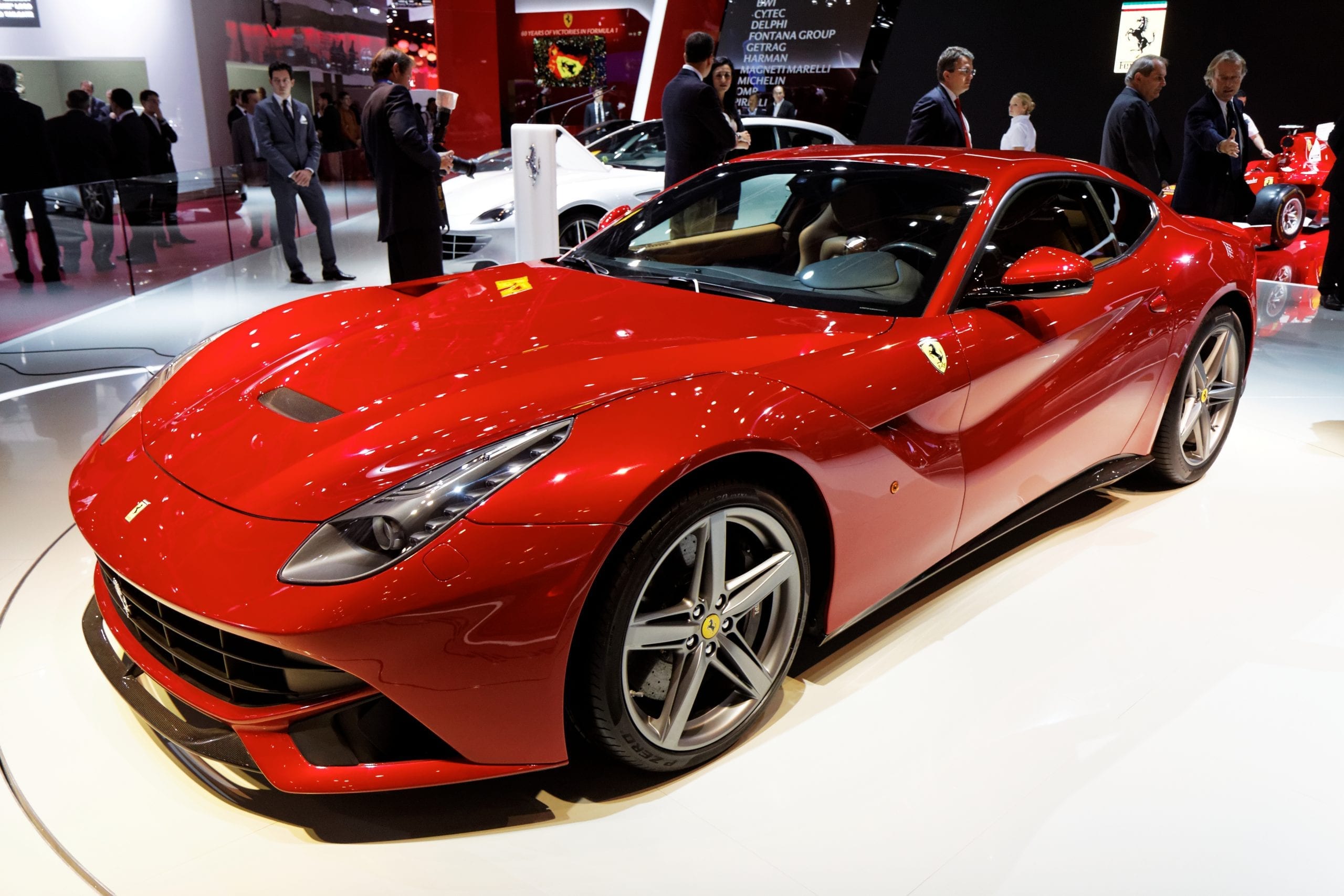 The track is 1.86 miles long and is designed to check the limits of cars – for example, to test extreme cornering on sharp bends.
In 2013, a buyer paid a whopping $52 million for a new Ferrari Berlinetta!
In 2014, a Berlinetta was auctioned and achieved a price of $38.1 million. Bet the 2013 buyer was kicking themselves!
Ferrari produced 400 of the model 'Enzo'. The last one off the ramp was donated to the Pope.
Recognizing its value, the Pope preferred to ask Sotheby's to auction the car. They achieved a sale price of $1.1 million, which was reportedly donated to charities.
In both 2015 and 2016 Ferrari won awards for 'Best Tourist Attraction in the Middle East'.
Their stunning theme park allows visitors to ride on the fastest rollercoaster in the world!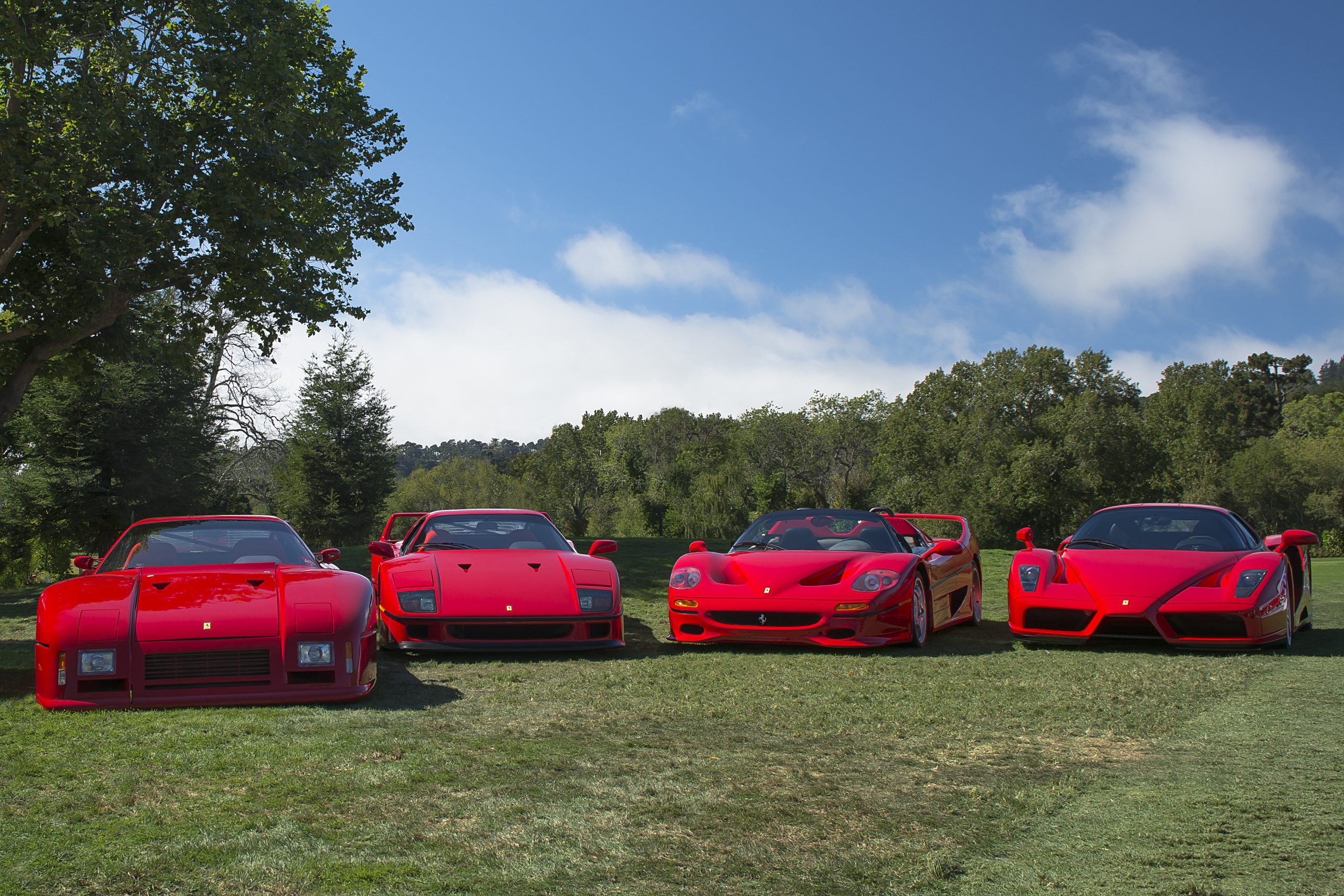 Ferrari purchased the theme park site in 2007 and opened the facility in 2010.
45% of Ferrari cars sold are red. Red is the traditional color of the racing cars and is synonymous with action, vigor and stands out in a crowd.
Thirty colors of Ferrari car are now available, and other popular choices are black, silver, yellow, and blue. White has only been recently introduced to the range.
Many famous people own Ferraris. The list includes musician Eric Clapton, who customized his unique car. The 'extras' cost him $4.7 million on top of the basic purchase price.
Lewis Hamilton, Formula One Driver for an opposing team on the race track, drives a Ferrari off-track!
Other famous Ferrari fans include Dwayne 'The Rock' Johnson, Lindsay Lohan, Simon Cowell, Ashton Kutcher, David Beckham, and Gordon Ramsay.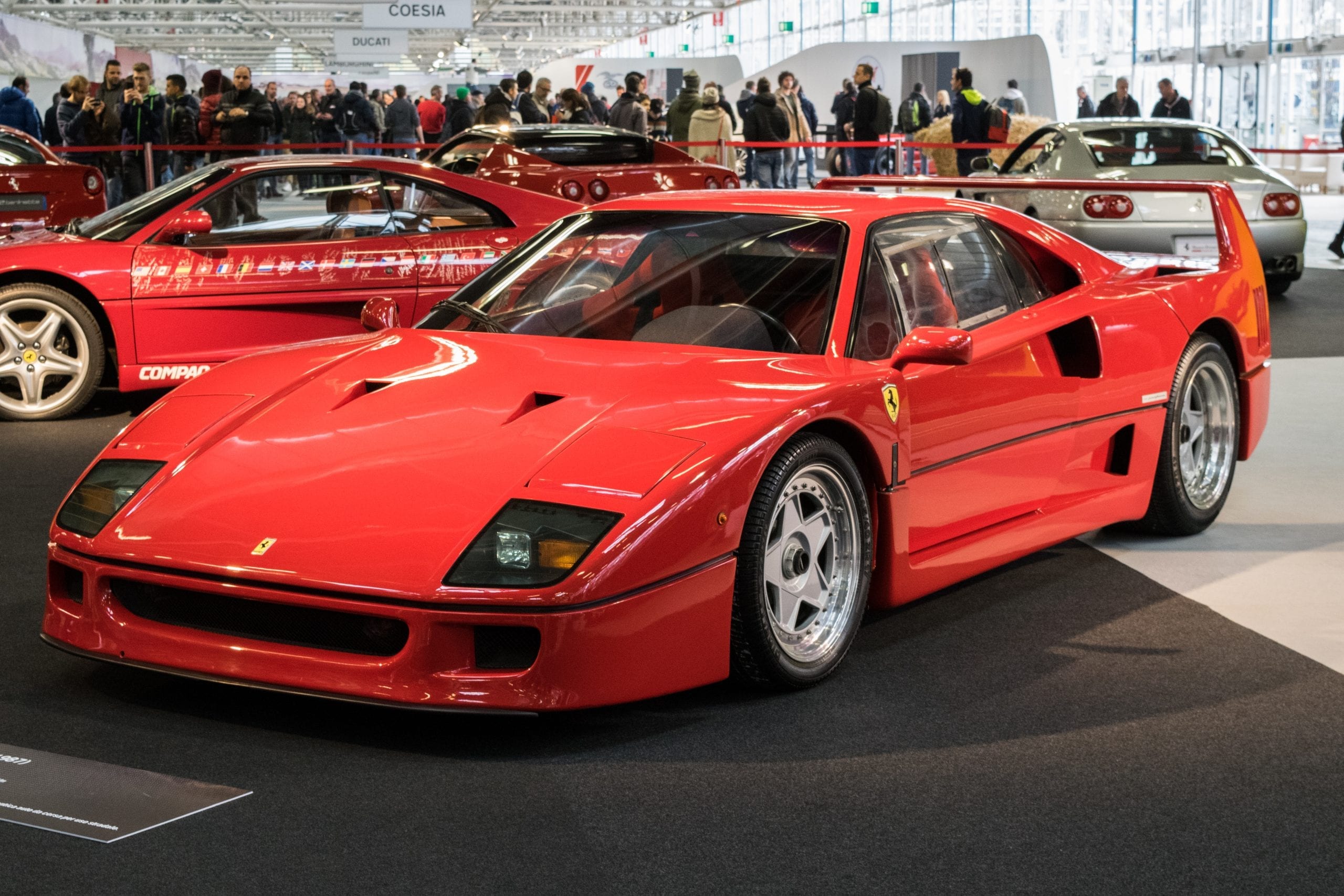 The Sultan of Brunei is a keen collector of cars. He has so far purchased 600 Rolls Royces and 450 Ferraris!
James Bond drives his iconic Aston Martin as he competes against a Ferrari in the film Goldeneye in 1995. It was said the cars drew more attention than the lead actors in the scene as the cars!
In 2017, Herbert Appleroth, CEO of Ferrari Australasia, explained why Ferrari had banned the color pink to be used on their cars. While indisputably one of the 'sexiest cars in the world', he said the color 'just does not fit our ethos'!
Formula One World Championship Racing began in 1950. The same year, Scuderia Ferrari began to compete in the series and became hugely successful with both iconic cars and drivers.
Ferrari won the 24 Hour Le Mans race for the first time in 1949.
In 1953, Ferrari won the first championship race in the 'Sportscar World Championship'.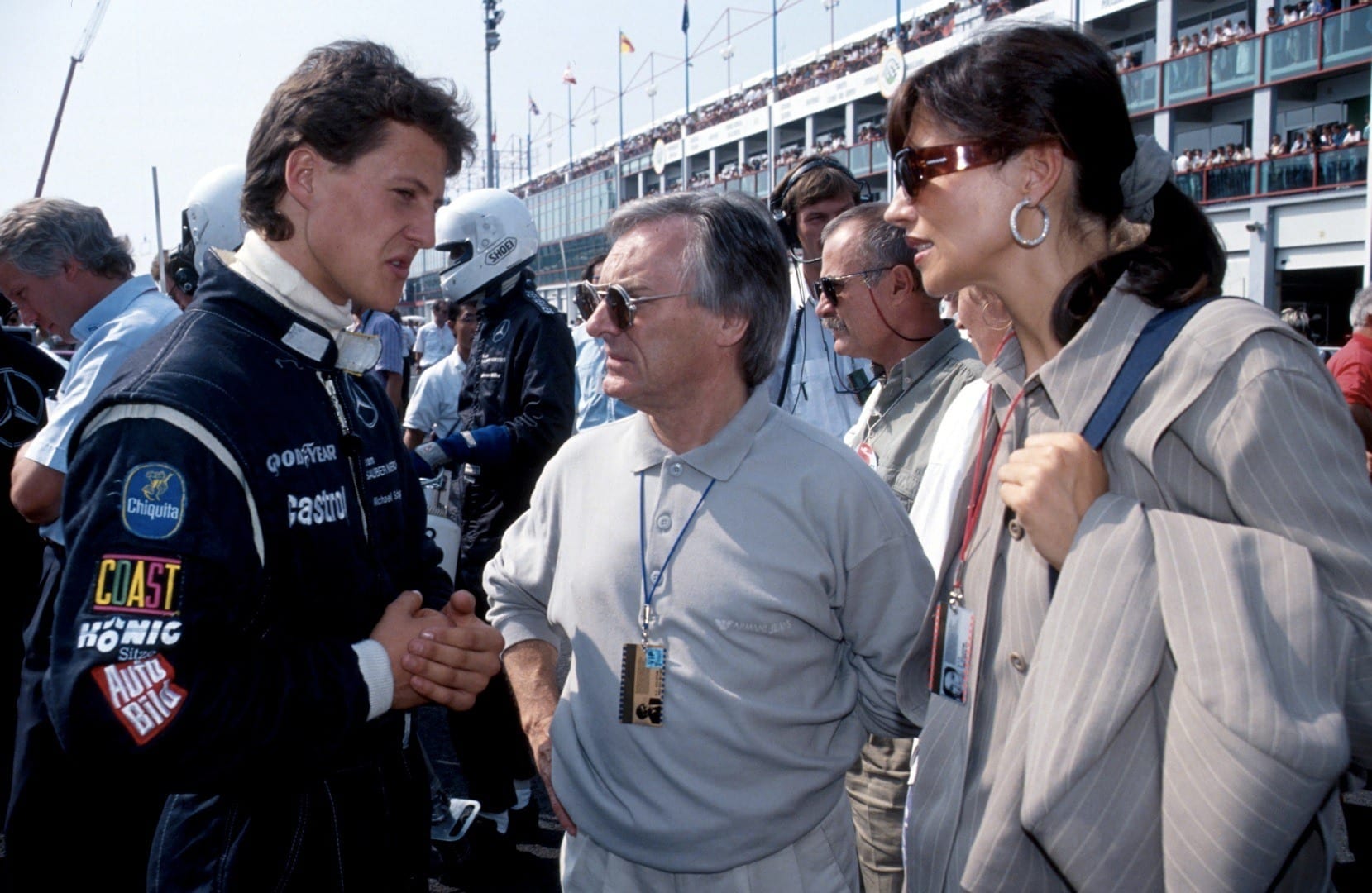 The legendary Michael Schumacher has world acclaim for being Ferrari's most successful racing driver of all time. He drove for the team from 1996 to 2006 to achieve 72 wins for Ferrari out of 308 races.
Schumacher won eight of his Ferrari victories in Monte Carlo, one of the most notoriously tricky tracks to navigate.
Sebastien Vettel and Charles Leclerc currently drive for Ferrari's Formula One team at the time of writing. Vettel is, himself, a multi-championship winner.
However, it has been announced that in 2021 Carlos Sainz Jr. will replace Sebastien Vettel.
Do you have any interesting or fun facts about Ferrari that we've missed? Share them here in the comments section below!