27 Fun Facts about France
Famous for its delicious food and wine, medieval cities, alpine villages and Mediterranean beaches, here's some fun facts about France
1. France is a big draw.
France is a highly popular, historical and in some parts, untouched country in Western Europe.
2. It's got plenty of neighbors.
It is bordered by Belgium and Luxembourg in the northeast, Germany, Switzerland and Italy to the east and Monaco, Andorra and Spain to the south. It also has a coastline along the English Channel to the northwest, the North Sea in the north, the Mediterranean Sea to the south and the Bay of Biscay to the west.
3. Want to find France with a compass?
The coordinates for France are 47.0000° N, 2.0000°
4. Keep in touch with French friends.
To call your friends and family in France, you'll need to dial the international dialing code +33.
5. It's mostly flat, but there are peaks!
The terrain here is mostly flat with hills in the north and west. There are also the Pyrenees Mountains in the south and the Alps in the east.
6. Fancy the challenge?
Mont Blanc in the French Alps is the highest mountain in Western Europe, standing at a dizzying 15,771 feet!
7. France is massive.
The total land area of France is 248,573 square miles (643,801 square kilometers), making it the largest country in Europe.
8. Tens of millions call France home.
France's population was 67,081,000 in 2020.
9. The capital city is absolutely packed, too.
The chic and romantic capital city, Paris, covers an area of 40.7 square miles (105.4 square kilometers) and has a population of 2.141 million (2019).
10. Live in France, and you'll live long and prosper.
The average life span here is 82.58 years (2019).
11. The climate really does vary.
The French climate varies wildly throughout the country. For the most part France enjoys a continental climate, with a Mediterranean climate in the south.
12. More people vacation here than anywhere else.
In 2014, France was the most popular tourist destination in the world with an incredible 84.7 million visitors!
13. Want a medal?
The Médaille de la Famille Française is a medal given to parents by the government who are deemed to have raised several children 'with dignity'.
14. Yes, they eat snails here.
On average, the French each consume around 500 snails per year!
15. And yes, they also eat frogs.
Still hungry? They also eat a staggering 160 million frogs legs a year!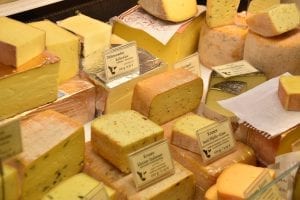 16. It's the world capital of cheese.
Often seen as the cheese capital of the world, there are more than 1,000 different cheeses produced in France!
17. Where does it all go?
Despite all this cheese, France has some of the lowest obesity levels in the EU!
18. It's wine country.
French wine is held in high esteem all over the world, and sells for high prices. However, the most expensive wine is Screaming Eagle Cabernet 1992, from the Napa Valley in California, USA. A single bottle costs a mind bending $500,000!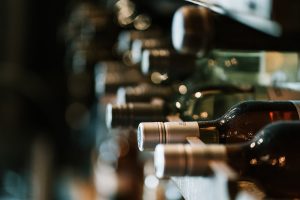 19. Restaurants here are first-class.
Of course, France is home to many Michelin Star Restaurants. An incredible 27 three star restaurants in fact!
20. Here's a no-brainer…
The official language of France is of course, French! Oui, oui!
21. Change up the pennies!
Euro is the official currency here. Make sure you stock up to buy all those yummy pastries!
22. It's home to a massive landmark.
Paris is home to the Eiffel Tower – the most famous iron structure in all of France!
23. What's new is old?
Interestingly, the oldest bridge in Paris is actually called 'Pont Neuf' which translates to 'New Bridge'!
24. It's well-known for its cycling.
First held in 1903, The Tour de France is the world's most famous annual cycling race, with riders competing over 21 grueling 100+ mile stages.
25. A strange stipulation…
All radio stations in France must include at least 40% French music in their playlists. And this is enforceable by law!
26. Lots of French car makers are big money makers.
We're all familiar with French car makers, Renault, Citroen and Peugeot, but did you know that Bugatti (before being bought by VW) originated in France?
27. What does France grow and export?
France grows wheat, sugar beets, cereals and potatoes, rears cattle, catches fish and produces cheese.
Its industry consists of chemicals, machinery, metallurgy, automobiles, aircraft, textiles and electronics.
France also exports automobiles, aircraft, plastics, chemicals, food, pharmaceuticals, machinery and transport equipment.
FAQs about France
Is it true that you can marry a dead person in France?
Bizarrely, providing there is proof that there was intent to marry between one person and another before they died, it's legal to still marry in France.
What is the main religion in France?
France is mainly Catholic from coast to coast, however, it's not a hugely religious country.
What are some classic French foods?
Of course, there are frog's legs and snails, but you might prefer tucking into croissants, steak tartare, jambon beurre or the odd croque monsieur!
Do you know any fun facts about France?  Share them in the comments below!
This page was last modified on July 27, 2023. Suggest an edit