10 Presidential Facts about Joe Biden
From Obama's VP to the full Presidency – Joe Biden's been at the top of US government for some time. But how much do we all actually know about one of the world's most important leaders? Here are some fun facts about Joe Biden worth remembering!
1. In the beginning…
Joe Biden was born on November 20th, 1942, in Scranton, Pennsylvania, United States. By the end of his inaugural term, he'll be the oldest-serving US President of all time, a record previously held by Ronald Reagan (who was 77 when his last term ended).
2. He's number 46.
At the time of publication, President Joe Biden at present serves as the 46th President of the United States. He won the presidential election in 2020, taking office on January 20th, 2021. However, his arrival into the Oval Office was met with mixed emotions, specifically regarding the end of former President Donald Trump's end of the Presidency. Trump's extremist supporters fought against President Joe Biden's victory, even to violent ends – which resulted in the Capitol attacks on January 6th, 2021.
3. His Presidency was a long time in the making.
As you can imagine, Joe Biden had a long political career before becoming President! In fact, he served as the Vice President of the United States from 2009 to 2017 under
President Barack Obama.
4. He's been a Democrat for six decades.
Joe Biden leads the Democratic Party, and has been involved in their politics in one way or another since the 1970s!
5. What about his history as a senator?
Before becoming President, Joe Biden was elected as a US senator in the state of Delaware. He served there from 1973 to 2009, before he became Vice President under Barack Obama.
6. He's no stranger to personal tragedies.
President Biden is known for having faced some serious personal tragedies. He lost his wife and daughter in a car accident in 1972, and years later, he also lost his son Beau Biden from brain cancer in 2015.
7. He was a foreign policy juggernaut.
Joe Biden is also known for having played a vital role in shaping US foreign policy during his time as Vice President. He was involved in various international initiatives, including the Paris Agreement on climate change and negotiations with Iran over its nuclear program! Definitely not small projects!
8. Could he be an even older President?
Biden is the oldest person ever to be elected President – but did you know that, if he is successful in winning a second term in office in 2024, he'll be 86 years old by the time that term ends?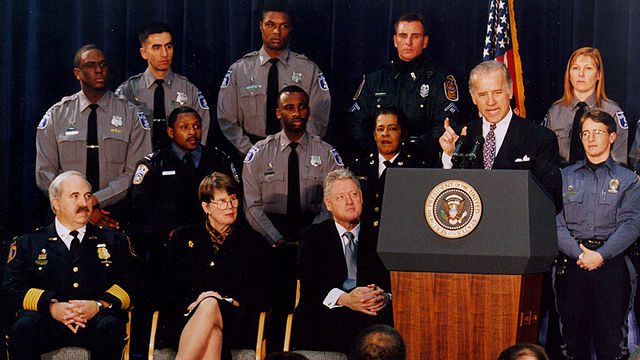 9. However, he's also broken youngest-ever records, too!
However old he may be as a President, Joe Biden was also known for breaking political records as a young man. In fact, he was the fifth youngest person ever to be elected to the US Senate! Now that's a pair of record bookends worth shouting about.
10. He was always determined to take the top job.
Believe it or not, President Joe Biden ran twice in the US Presidential election before finally being voted in! He ran first in 1988 and then again in 2008. But, of course, he only became President of the United States of America officially in 2021.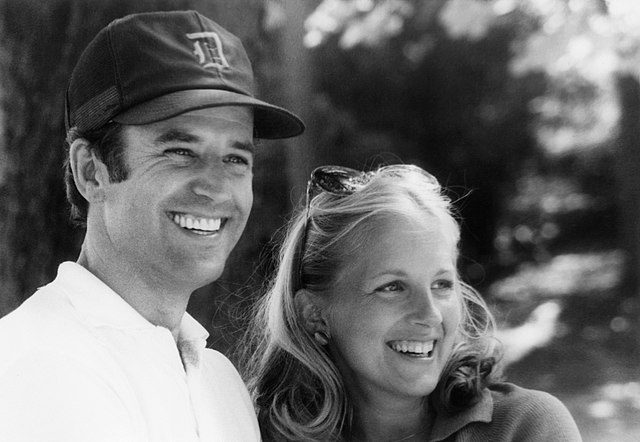 FAQs about Joe Biden
What is Joe Biden's net worth?
It is believed that Joe Biden has a net worth of up to $9 million. It is believed that during his time as Vice President, his net worth was about $2.5 million. That's some financial growth in the interim!
What is Joe Biden's approval rating?
President Joe Biden's approval rating has varied over time. His approval rating has been as high as 55%, but as low as 36%. His approval rating has recovered since, but more Americans now disapprove of his Presidency than approve of it.
When does Joe Biden's term as President end?
Biden's inaugural term as President of the US is set to end officially in January 2025. However, there is debate as to whether or not he will run for office again in 2024 and whether or not he will be able to obtain the position again. He's indicated that he will, however!
Further reading:
https://factcity.com/tag/Presidents
https://www.whitehouse.gov/administration/president-biden/
https://www.britannica.com/biography/Joe-Biden
Do you know any fun facts about Joe Biden? Share them in the comments below!
This page was last modified on July 27, 2023. Suggest an edit