20 Prosperous Facts about Pakistan
Looking to increase your worldly knowledge and better your chances of winning at the next pub quiz? Why not start with these 20 fun facts about Pakistan!
1. Pakistan has plenty of neighbors.
Pakistan is a highly populated country in Southern Asia. It shares a border with Afghanistan to the northwest, China to the north, India to the east, and Iran to the west. It also has a coastline along the Arabian Sea to the south.
2. Pakistan is large and in charge.
This bustling country has an area of 307,374 square miles (796,095 square kilometers).
3. The population certainly proves that!
Pakistan's population was 231.4 million in 2021.
4. Pakistan's population is steadily growing.
In fact, a baby is born every 7 seconds in Pakistan!
5. What's the capital of Pakistan?
The capital city is called Islamabad; it covers an area of 349.8 square miles (906 square kilometers) and has a population of 1.015 million (2017).
6. Pakistan is fairly up and down, geographically.
The terrain here is mountainous in the north and northwest, with the rest of the country mostly made up of flat plains and plateaus.
7. In fact, some of the biggest peaks on the planet are here.
The highest mountains in the world, including the Himalayas, are located in Pakistan!
8. However, you can dive down deep in Pakistan.
It is also home to the largest deep sea port in the world, Gwadar Port.
9. Fancy driving at altitude?
Pakistan is also home to the highest road in the world! The Karakoram Highway is an eye-watering 15,397ft above sea level… We're getting short of breath just thinking about it!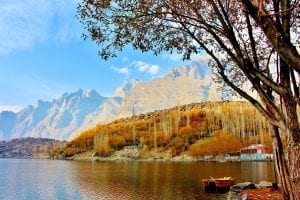 10. Pakistan is easy to find on the map.
For the perfect adventure down in Pakistan, head for the coordinates 33.6667° N, 73.1667°.
11. Pakistan is mainly hot stuff.
Pakistan enjoys a hot, desert climate in the south, with a more temperate climate in the northwest and, believe it or not, arctic conditions in the north!
12. You'll likely live to retire here.
The average life expectancy here is 67.11 years (2018).
13. Pakistan's place in sport can never be understated.
Did you know that more than 50% of the world's footballs are made in Pakistan? We didn't!
14. Pakistan's emergency response service is fantastic.
Should you have an accident in Pakistan then fear not, as the country boasts the largest ambulance network in the world!
15. Pakistan is breeding the next generation of programming geniuses.
Ayan Qureshi, Mehroz Yawar, Babar Iqbal and Arfa Karim have all become some of Microsoft's youngest Certified Experts (some as young as 5 years old!) and all were born in Pakistan!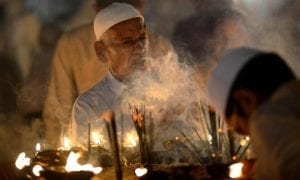 16. Time to change up those pennies!
Whilst visiting Pakistan, the currency you'll need to keep with you is the Pakistani Rupee.
17. Pakistan is massively multi-lingual, but you likely won't need a dictionary.
Unusually, English is the official language of Pakistan, whilst Urdu is the national language of Pakistan. There are over 60 languages spoken in Pakistan in total.
18. Pakistan grows all kinds of crops.
Pakistan grows rice, wheat, cotton and sugarcane and produces milk.
19. Pakistan is a major exporter of all kinds of items.
The country's industry consists of beverages, food processing, construction materials, textiles and apparel. Pakistan exports textiles, rice, carpets and rugs, sports goods and leather.
20. It's easy to get in touch with friends in Pakistan.
Want to call friends or family in Pakistan? You'll need to use the international dialling code +92.
FAQs about Pakistan
What does the name Pakistan mean?
The name Pakistan means 'Pure land'. Stan means land and Pak means pure.
Are there glaciers in Pakistan?
Yes, there are! Outside of the polar regions, the biggest glacier on Earth is in Pakistan. The longest of them is the Biafo glacier measuring 63 kilometers!
Why are so many people in Pakistan fearful of flooding?
In total there are 7,253 glaciers in Pakistan. Climate change from global warming is a major concern for the people there. Glacial meltdown could present wide scale flooding so risk assessment is being constantly monitored.
Do you know any fun facts about Pakistan?  Share them in the comments below!
Are you fascinated with Pakistan and want to learn more? Check out these interesting facts about Karachi
This page was last modified on July 27, 2023. Suggest an edit