13 Perky Facts about Paramaribo
Like to know a little more about the capital cities of the world? Take a look at these fun facts about Paramaribo!
1. Where is Paramaribo?
Paramaribo is the capital city of Suriname in South America.
2. It's a bit of a mouthful!
Wondering how to say the name of this wonderful city? It's pronounced Pah-rah-mar-ee-bo.
3. It's been around for a long time.
Paramaribo was founded back in 1603!
4. How big is Paramaribo, anyway?
The total land area of Paramaribo is 70 square miles (182 square kilometers)…that's almost double the size of Bristol, England.
5. It's fairly sparse, too.
Paramaribo's population was 234,000 in 2014…that's around half the population of Bristol, and gives it a population density of around 3,343 residents per square mile.
6. You're never far from the sea here!
Paramaribo is located 10 ft above sea level.
7. Sweltering stuff!
Surinamese living in Paramaribo enjoy a tropical rainforest climate with no true dry season as each month averages more than 60mm of rain fall! Despite the wet weather, the average annual temperature is a delightful 80°F, with a record low of 59°F!
8. Here's the pilot stats…
Heading off to Paramaribo? If you're flying solo you'll need the coordinates of 5.8667° N, 55.1667° W.
9. UNESCO's recognized the city!
Make sure you visit the historic inner city if you're in Paramaribo; it's a UNESCO World Heritage Site with grand timber houses, constructed in the 17th and 18th centuries in a Dutch architectural style.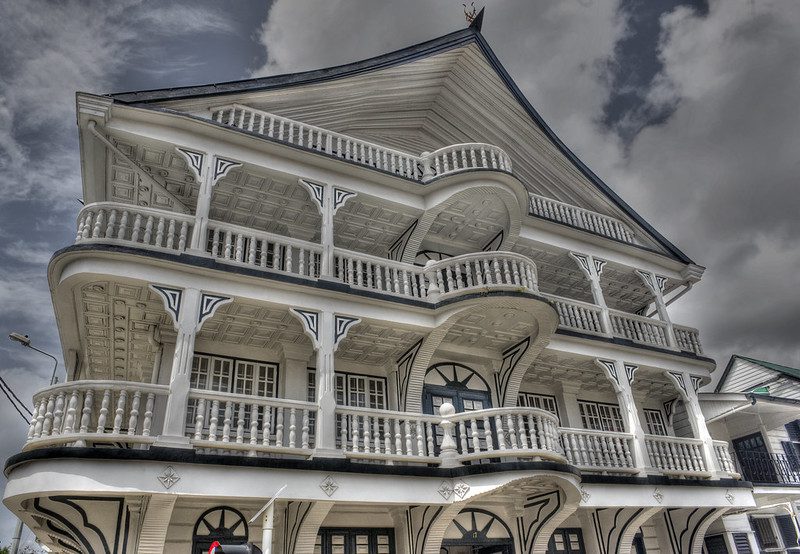 10. Double Dutch!
The official language of Paramaribo is Dutch.
11. Get to know your in-laws!
Looking to marry someone from Paramaribo? If they're under 30 you'll need written permission from their parents before the wedding can go ahead!
12. Check your change, too.
Surinamese Dollar is the official currency here.
13. The capital is a big tourist draw.
Suriname welcomed 249,000 tourists into the country in 2013, many of whom visited Paramaribo for its stunning architecture, warm weather and the incredible natural forests which surround the city.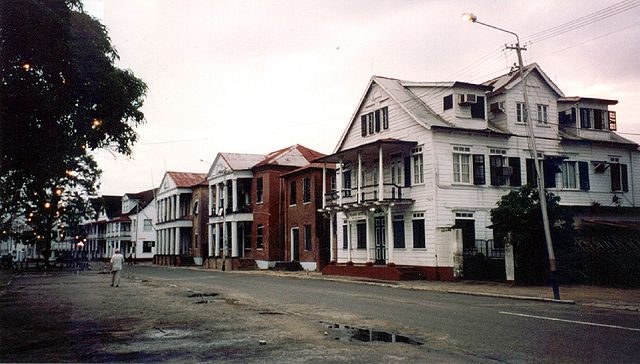 FAQs about Paramaribo
Is Paramaribo safe to visit?
On the whole, yes - but you must be careful with your belongings in case of pickpockets.
Do people speak English in Paramaribo?
Not very often - it's worth brushing up on your Dutch just in case.
Do you know any fun facts about Paramaribo?  Share them in the comments below!
This page was last modified on August 31, 2023. Suggest an edit