10 Scintillating Facts about South Carolina
Warm, sandy, and a haven for golfers – South Carolina is a southern US state with an enviable coastline and ample reasons to come and visit. It's also famous for its "slow living" standards – nothing gets too hectic down in SC. Let's take a look at some fun facts about South Carolina to clue you in better.
1. Location, location, location…
South Carolina is a territory located in the southeastern region of the USA. It shares borders with North Carolina (obviously to the north), Georgia to the south and west, and the Atlantic Ocean to the east.
2. The American Revolution had a large effect on this state.
Did you know that South Carolina played a significant role in the American Revolution? It was the very first state to declare its complete independence from Britain in 1776! And, it was also a founding state of the US altogether.
3. Ever been to Charleston?
Charleston is by far one of the most famous cities in South Carolina. You'll find it along the coast, and it is also the oldest and largest city you'll find in the state – plenty of accolades, then!
4. The Palmetto State!
South Carolina is also famously known as the "Palmetto State." This is due to the prominence of palmetto trees found throughout the region. In fact, the palmetto tree even features on the state flag!
5. Myrtle Beach is a big draw.
If you know anything about South Carolina, the chances are you have already heard of Myrtle Beach! It is a very popular coastal resort city that pulls in plenty of tourists out of state. It attracts millions of visitors every year thanks to its sandy beaches, golf courses, amusement parks, and frequent entertainment!
6. It's a multicultural state.
South Carolina is also well-known for its Gullah culture. The culture is rooted in the traditions, language, and cuisine of African Americans who are descendants of enslaved West Africans.
7. It has a history in plantations.
As with all states, South Carolina has a dark history, too. It is known for its historic plantations, such as Boone Hall and Magnolia Plantation. They are open to visit and provide vital insight into the state's past.
8. Fort Sumter is the place to go for Civil War facts.
South Carolina has several historic sites related to the Revolutionary War. For example, Fort Sumter, where the first shots of the Civil War were fired, and Cowpens National Battlefield, the site of a significant Revolutionary War battle, are both popular historic sites!
9. Tuck in!
If you're a foodie, then South Carolina is the perfect place to go! It is known for its dishes such as shrimp and grits, she-crab soup, and barbecue! The state has its own style of barbecue, with a focus on slow-cooked pork. Yum!
10. Take in those views!
South Carolina is also well known for its naturally beautiful views! It is home to scenic places like Congaree National Park, and the Blue Ridge Mountains – the perfect spots for hikes or slow strolls.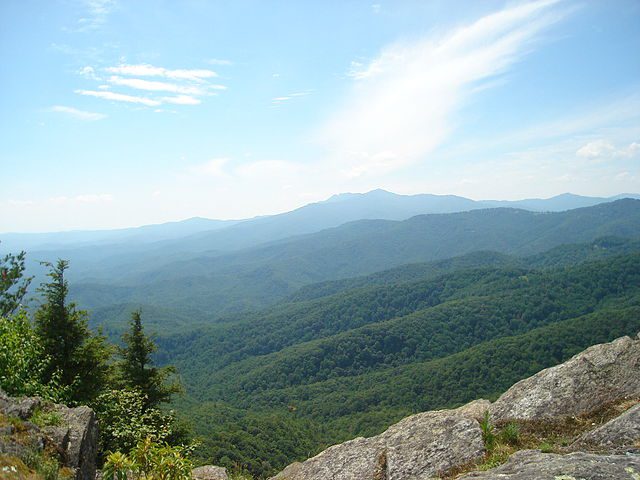 FAQs about South Carolina
Is South Carolina a nice place to live in?
Yes, South Carolina is a wonderful place to live! Thanks to its mild weather, unique and delicious food, plentiful outdoor activities, and more, people love living here! But, even if you just get to visit, it is definitely worth seeing for yourself.
What is South Carolina mostly known for?
South Carolina is mostly known for its great weather, beautiful white sandy beaches, festivals, and great food! It is also known for its connections to the Civil War and the US' formation.
How many cities are in South Carolina?
There are 71 cities in South Carolina. They are spread out across 46 counties!
Further reading:
https://factcity.com/tag/USA
https://discoversouthcarolina.com/
https://southcarolinaparks.com/
Do you know any fun facts about South Carolina? Share them in the comments below!
This page was last modified on July 26, 2023. Suggest an edit