37 Striking Facts about Stockholm
Stockholm, the capital and largest city in Sweden is regarded as one of the most beautiful capital cities in the world.  Here are 37 interesting facts about Stockholm that will tempt you to choose this city as your next travel destination!
Stockholm translates to 'log island' ('stock' in Swedish is 'log', and 'holm' means 'island').
No one seems to know the true origin of the city's name. One theory claims that Vikings trying to determine the location of their new settlement used a log bound with gold, while others point to the masses of logs driven into the waters near Old Town.
Stockholm is built on 14 islands connected by 57 bridges, on the central coast of eastern Sweden. It has 96 beaches.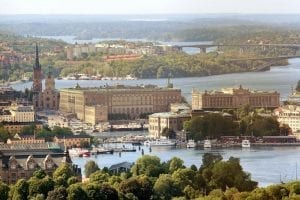 Gamla Stan, the Old Town is one of the best-preserved medieval city centres in Europe with a series of cobbled streets, baroque restaurants, and beautiful churches.
The first recorded use of the name "Stockholm" dates back to 1252 when it appeared in a letter written by Swedish statesman Birger Jarl.
The city came to be officially regarded as the Swedish capital in 1436. After conflicts between the Danes and Swedes for many years, Stockholm was liberated from Danish rule by Gustav I Vasa in 1523.
Stockholm's oldest remaining building the Riddarholmskyrkan is used as the final resting place of Swedish monarchs. It was built in 1270.
The Royal National City Park in Stockholm was the world's first National City Park and is a green oasis a stone's throw from the city centre.
Stockholm was the first capital to be honored the "European Green Capital" award. 95% of the population lives less than 300 meters from a green space.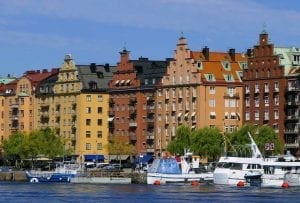 On Stockholm's shortest day the capital sees a mere six hours of sunlight, while on the longest day it's light for nearly 21 hours.
Greater Stockholm has a population of around two million and around 16% of its inhabitants are immigrants.
Swedes have the longest life expectancy in Europe at 82.31 years (2017).
The Nordic tradition of saunas is still alive at the 32,292-square-foot Centralbadet bathhouse in the heart of Stockholm.
Stockholm is one of the cities with the most museums per capita in the world, making it a paradise for cultural tourists. There are nearly 100 museums in the city.
The Nationalmuseum is Sweden's biggest art museum with over 16,000 paintings and 30,000 handicraft objects for every interest.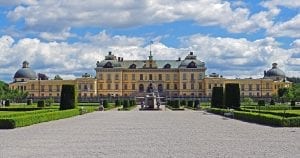 The Viking Liv museum will allow you to experience the Viking Age, with interactive exhibitions.
Stockholm is also home to the world's longest art gallery, boasting 90 of its 100 stations over 68 miles of track along with Stockholm's subway stations which are decorated with mosaics, paintings, sculptures, and carvings.
Skansen is the world's first open-air museum, founded in 1891. A microcosm of Swedish rural life, the museum illustrates changing social conditions in Sweden between the 16th century and the first half of the 20th.
Stockholm is also home to the Nobel Museum after Alfred Nobel decided to set up a fund in his name to commemorate advance science and Stockholm held the first Nobel Prize awards ceremony in 1901.
Nobel Museum, proudly displays a portrait and prize citation for each laureate, whilst the Stadshuset City Hall holds the Nobel Banquet.
An ABBA museum, which only opened in 2013, is interactive and even lets you sing with the ABBAs on stage and record their songs.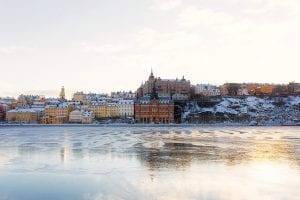 Stockholm is also home to several internationally acclaimed art galleries and several theatres. You can visit UNESCO's three World Heritage sites in the Stockholm region.
More than 70,000 Stockholmers ride their bikes each day.  There are nearly 500 miles (800km) of bike paths in Stockholm.
The restaurant scene in Stockholm is booming, with new restaurants opening all the time. There are over 1,000 restaurants in Stockholm.
The Restaurant Aifuris named after the legendary Viking ship. It is designed and decorated in the Viking style. Located in the old part of Stockholm you can enjoy an evening just like the Vikings used to.
You can see relatively few chain stores around the city, instead, there are boutique shops, independent book stores, and loads of independent design and clothes shops.
There are still big brands in Stockholm, and let's not forget that both Ikea and H&M were founded in Sweden.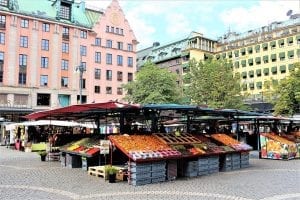 Kungens Kurva in Skärholmen is the home of the largest Ikea store in the world, covering a huge 56,301 m2.
The computer game Minecraft, popular internet radio Spotify and internet telephone provider Skype were all invented in Stockholm.
Technology Company Ericsson was also founded in Stockholm.
13 Fortune Global 500 companies have their headquarters located in Sweden's capital city.
Sports and entertainment in Stockholm happen at the 16,000-seat Ericsson Globe. It's the world's largest spherical building and is a popular Stockholm landmark.
Tourism has been on the rise in Stockholm, with more than 26.5 million passengers a year arriving at Stockholm's five airports.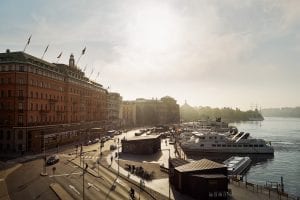 Sweden's literacy rate is 99%, so it's no surprise that more than 4 million books are borrowed from Stockholm's libraries annually.
If a local invites you to join him or her for fika, they're just asking you if you'd like to take a coffee break.
The term "Stockholm Syndrome" was coined by criminologist and psychiatrist Nils Bejerot after hostages from a six-day siege at Norrmalmstorg Square's Kreditbanken bank in 1973 developed a liking for their captors.
Do you know any fun facts about Stockholm? Share them in the comments below!
This page was last modified on November 18, 2021. Suggest an edit