🇹🇱 19 Tantalising Facts about Timor Leste
Want to know more about the enthralling territories of the east? Right here, we're going to take you through a stack of fun facts about Timor Leste – so keep reading!
1. Where is Timor Leste?
Timor Leste is located between the Indian Ocean and the South China Sea. It is an island country amongst those on the Indonesian Archipelago. On the west of the island is Indonesia, and on the east is the sovereign state of Timor.
2. No need to change up!
The main currency of Timor Leste is the American dollar.
3. What do people speak in Timor Leste?
The main languages spoken in Timor Leste are Portuguese and Teton.
4. More people live here than you might think!
The population of Timor Leste in 2020 was recorded at 1.3 million.
5. It's been fought over multiple times.
In 1613 the Portuguese and Dutch fought over the island and others nearby. The result of the conflict was division of this island! The Netherlands took control of the west whilst the Portuguese took control of the east.
6. Independence was a long time coming.
Timor Leste has gained independence twice – once in 1976, and again in 2002. They lost their first independent reign after just nine days, when Indonesian forces invaded.
7. Education is important here!
There are three universities in Timor Leste – one public, one private and one community college!
8. It's a beautiful country.
The Nino Konis Santana National Park was formed in 2007. It covers an area of 1,236 square km – and of this, 556 square km are known as the Coral Triangle. With a tropical climate, the national park has a huge array beautiful wild flowers and trees!
9. Scale the heights!
Mount Ramelau, the highest mountain of Timor Leste, reaches 2,986 meters (9,797 feet).
10. There's lots to explore in Timor Leste.
Much of Timor Leste is mountainous – but you might love the beaches and incredible waters lapping the sand along the way, too!
11. It's twice the size of Crete.
Timor Leste is around 14,609 square km (or 5,640 square miles) large.
12. Around a sixth of the nation is based in the capital.
Timor Leste's capital is Dili – and more than 200,000 people call the city home.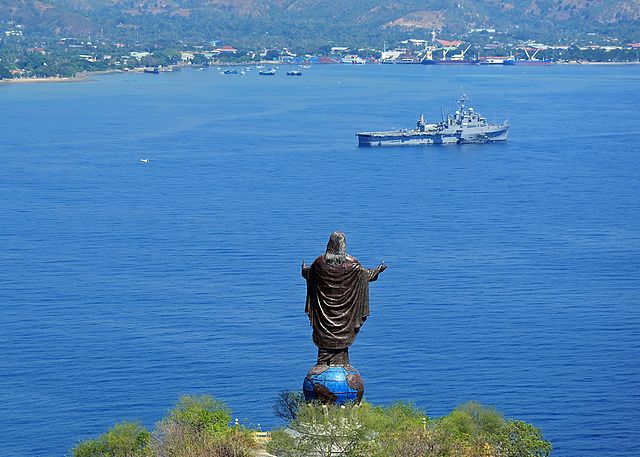 13. Totally tropical!
Timor Leste's climate is generally humid and tropical – though it tends to get drier between May and November. If you really want to experience the wet season here, you'll want to head over between December and April.
14. Any guesses where it is on the map…?
Timor actually means 'east'. Given that Timor Leste was previously known as East Timor, this means it used to be called 'East East'! We've heard worse names!
15. Life leads you into your late 60s.
Life expectancy in Timor Leste sits at just under 70 years of age on average.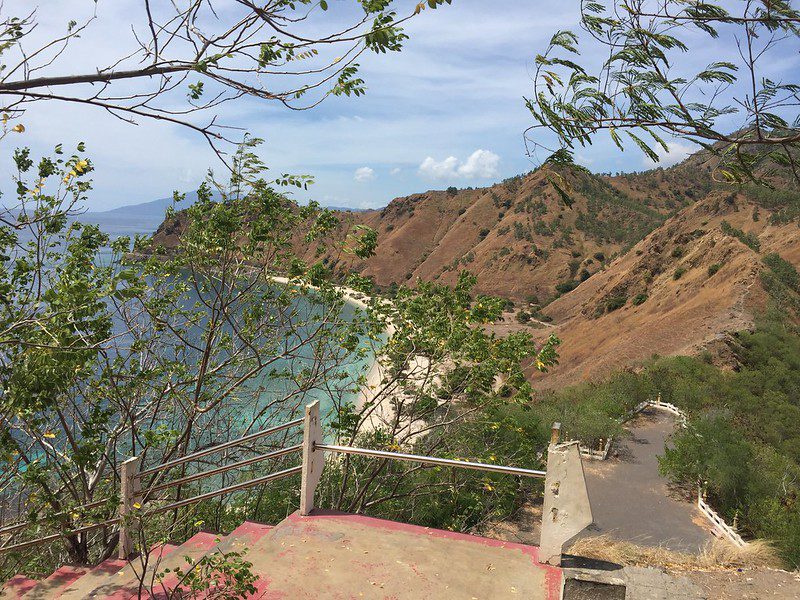 16. What's the croc?
A strange legend surrounding Timor Leste concerns that of a crocodile. Legend states, the island is formed on the back of a croc who gifted his body as an island – to a young boy who helped to cure him. To this day, it's thought that the people of Timor Leste are descended from the boy in question.
17. Old buildings stand proud.
Many traditional buildings – built of wood – still stand on the island, and they are magnificently well-preserved!
18. Even older jewelry was unearthed here!
It's thought that researchers have found jewelry on the island dating back more than 30,000 years – they are made out of local shells!
19. Diversification matters!
Timor Leste has a varied industry. The country mainly grows rice, mangoes, coffee and bananas – but they famously produce and export oil, soap and sandalwood, too!
FAQs about Timor Leste
Is Timor Leste a poor country?
Sadly, yes - around 42% of people live below what's regarded as Timor Leste's national poverty line.
What's the main religion followed in Timor Leste?
The majority of people in Timor Leste - over 97% - are Roman Catholic.
Why did Indonesia invade Timor Leste?
It's said that Indonesia invaded Timor Leste in the name of anti-colonialism, back in the mid-70s.
Do you know any interesting facts about Timor Leste? Share them in the comments below!
This page was last modified on April 28, 2022. Suggest an edit