💬 10 Tantalizing Facts about Twitter
Who hasn't heard of Twitter? This incredibly popular social media platform took the world by storm during the '00s, and is still very popular with people who want to follow celebrities and share short snippets of their day.
Twitter has millions of users across the globe, including politicians, movie stars, sportspeople and even brands. Twitter's become one of the leading content outreach platforms on the web, and while it's been a part of our lives for some time, it's recently seen a bit of a corporate shake-up.
However, even though many of us have and use Twitter, usually on a daily basis, very few of us actually know about the platform's history and current statistics. With that in mind, here are some fun facts about Twitter to tweet over!
1. When was Twitter created?
Twitter was officially founded back in 2006. It made its debut in San Francisco, California, where the company is still based, today.
2. Who created Twitter?
Twitter was founded by four men; Jack Dorsey, Noah Glass, Biz Stone, and Evan Williams. At the time of writing, it's owned by SpaceX and Tesla mogul Elon Musk.
3. How many users does Twitter have?
As of late 2022, there were around 330 million active users on Twitter. As you can imagine, the numbers are always changing – and concerns over the platform's change of management in fall 2022 led to many famous people leaving in favor of other apps.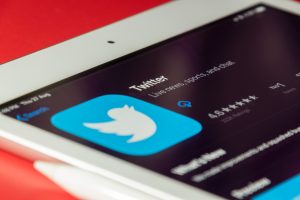 4. The Twitter generation!
Although there are adults of all ages on Twitter, you will mostly find people from the ages of 25 to 34 years old. It's truly a millennial platform – yet, we all seem to hear a lot more from the older generations!
5. There's a gender gap!
Believe it or not, most of the users on Twitter are not women! In fact, over 70% of Twitter users are men. Just under 30% of Twitter users are women. Could this statistic change in the months to come?
6. How long do people spend on Twitter per day?
In the US alone, people spend an average of 34.8 minutes per day on Twitter! That makes it the most used social media platform in the whole country – move aside, Facebook and Instagram!
7. How much did Twitter make in 2021?
It was noted that Twitter made $5.08 billion just in 2021. Many believe that it will make even more in 2022, with Elon Musk planning to monetize the platform even further in the months to come.
8. Obama rules the roost!
With over 133 million followers, former US President Barack Obama is the most-followed person on the platform at the time of writing. Some of the other most popular users include Taylor Swift, Bill Gates, Britney Spears, and Cristiano Ronaldo.
9. The Musk saga's just getting started.
Elon Musk's history with Twitter is a little complicated. He started buying it back in April of 2022, with the deal having been finalized in October 2022. Along the way, court disputes arose when Musk attempted to back out of the deal in July, leading to Twitter's then-bosses suing him to continue with his intended purchase. He reportedly bought Twitter for $44 billion.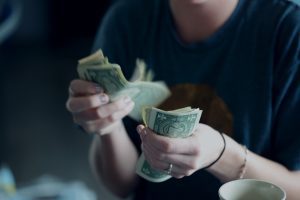 10. What is happening with the blue tick?
Twitter used to famously verify certain accounts (notably of politicians, celebrities, and so on) so that they could prove their identities. When Elon Musk took over in late 2022, 'Twitter Blue' launched as a way for people to 'buy' a blue tick for $8 per month.
This scheme proved controversial and led to some users impersonating real-life figures and brands while carrying the blue tick. As a result, the Twitter Blue scheme was halted and put under revision.
FAQs about Twitter
What are Elon Musk's plans for Twitter?
Since taking over the social network, Musk has suggested making Twitter a private company and effectively taking control out of public hands. He's also shown interest in harnessing the power of e-commerce - allowing people to buy products and services through the app.
What's the controversy regarding Donald Trump and Twitter?
Former US President Donald Trump used Twitter regularly, and was eventually banned from the platform on the grounds of inciting violence in line with the attack on the US Capitol in January 2021. However, Elon Musk reinstated Trump's account shortly after taking over in fall 2022.
What is the current character limit on Twitter?
The current character limit on Twitter is 280 characters. If your tweet happens to go over that, you may need to tweet a thread! Originally, tweets were limited to 140 characters, so they have since doubled in size over the years.
Do you know any interesting facts about Twitter? Share them in the comments below!
SOURCES
This page was last modified on February 7, 2023. Suggest an edit