15 Delightful Facts about Walt Disney
If you've been to the cinema at all in the past few years, it's hard to ignore the power of Disney.  Over decades, the Disney brand has grown to offer some of the most recognisable entertainment on the planet – from cartoons and live action spectacle to blockbuster action movies.  However, it all started with one man – Walt Disney – and his name is still associated with the brand to this day.
But what are some fascinating facts about the father of popular US animated movies?  What can we learn about Mickey Mouse's creator that's not common knowledge?  Let's take a look at a these interesting facts about Walt Disney…
While Walt Disney is seen as a visionary filmmaker, he actually left school in 1917 to join the Red Cross, to help out with the war efforts of the time. However, he was too young to enlist – so he forged his date of birth to join the Ambulance Corps.
Disney toyed with film studios and animated cartoons until the late 1920s, when he created Mickey Mouse after a few false starts. Mickey made his debut in the 1928 short movie 'Steamboat Willie'.
An excerpt of 'Steamboat Willie' is still shown at the start of all major Walt Disney Studio pictures to this day.
Walt Disney himself was actually the voice of Mickey Mouse until 1947.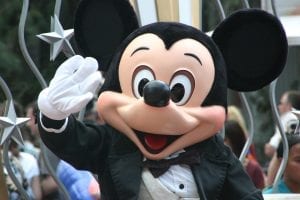 However, Mickey is outdated by Oswald the Lucky Rabbit, who found success the year before Steamboat Willie.
Disney famously struggled to find sport or leisure he considered relaxing. He was a keen polo player until his doctor advised him to stop.  Therefore, he took up golf – and actually found it frustrating!
Disney has scored more nominations personally at the Academy Awards than any other individual – a total of 59, winning 22. At a win rate of 37%, that's a pretty impressive average.
Disney was the only animator who had the right to make color movies for at least two years, thanks to his patent for Technicolor.
Disney's last words – at least those which were written – were discovered to be 'Kurt Russell'. Russell himself has no idea what Disney had in mind for him, though he is no stranger to Disney productions.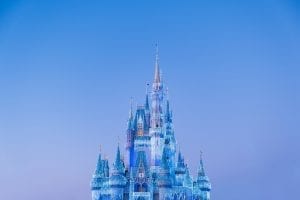 Walt Disney was a notorious smoker who, sadly, passed away as a result of lung cancer complications.
Disney was an approachable boss to many, requesting that employees refrain from only ever calling him 'Walt'.
In fact, this ethos passed onto Disneyland, where Disney requested that all employees wear name badges showing their first names. This is commonplace across the world in various retail environments.
Despite the famous urban legend, Walt Disney was never cryogenically frozen. In fact, his grave is available for the public to visit in Glendale, California.
Walt Disney's last film – at least the last one he oversaw – was The Jungle Book.
Disneyland was a dream project for Walt Disney, who envisioned creating a theme park where both adults and children could enjoy themselves together.
Do you know any interesting or fun facts about Walt Disney that we've not mentioned?  Share them here in the comments section below!